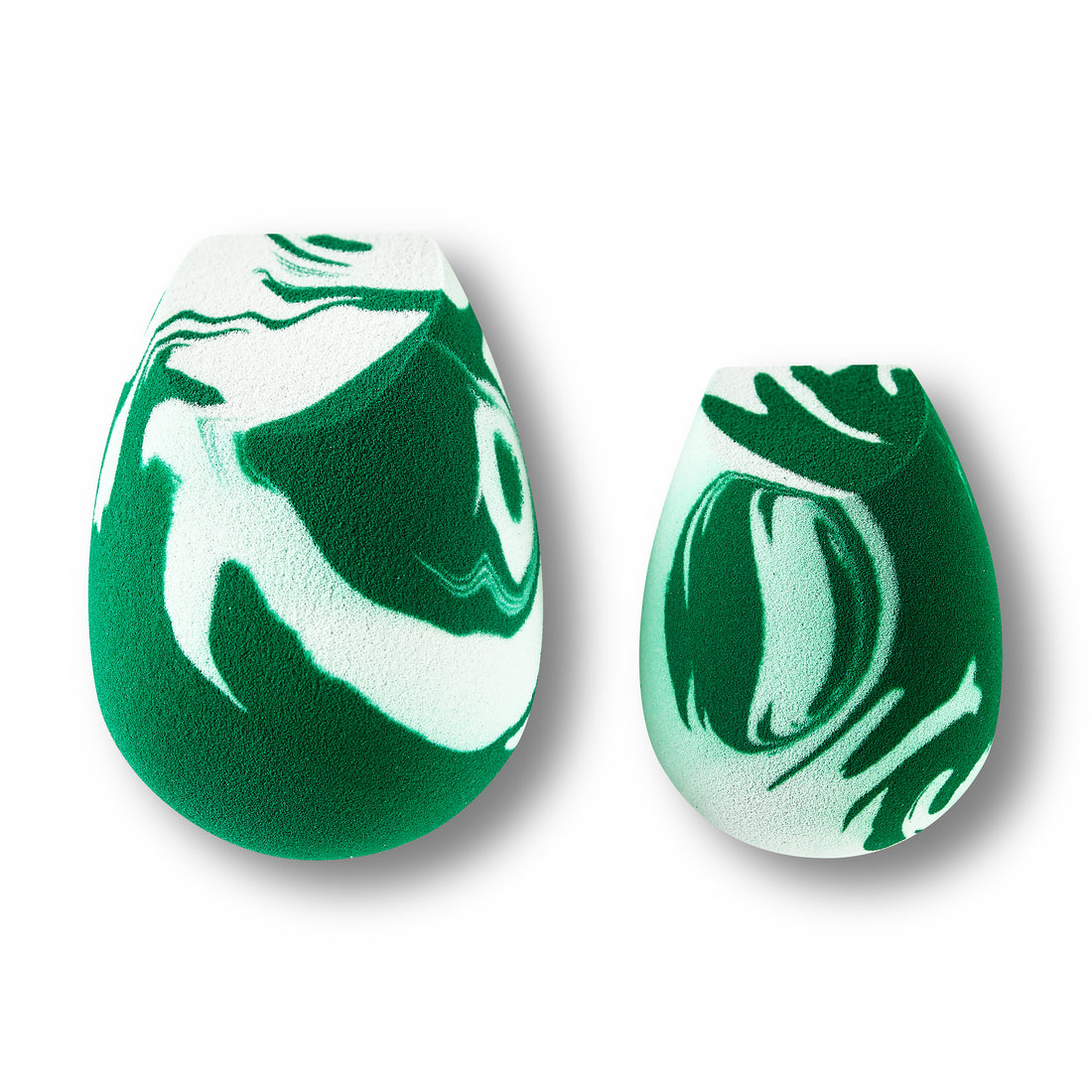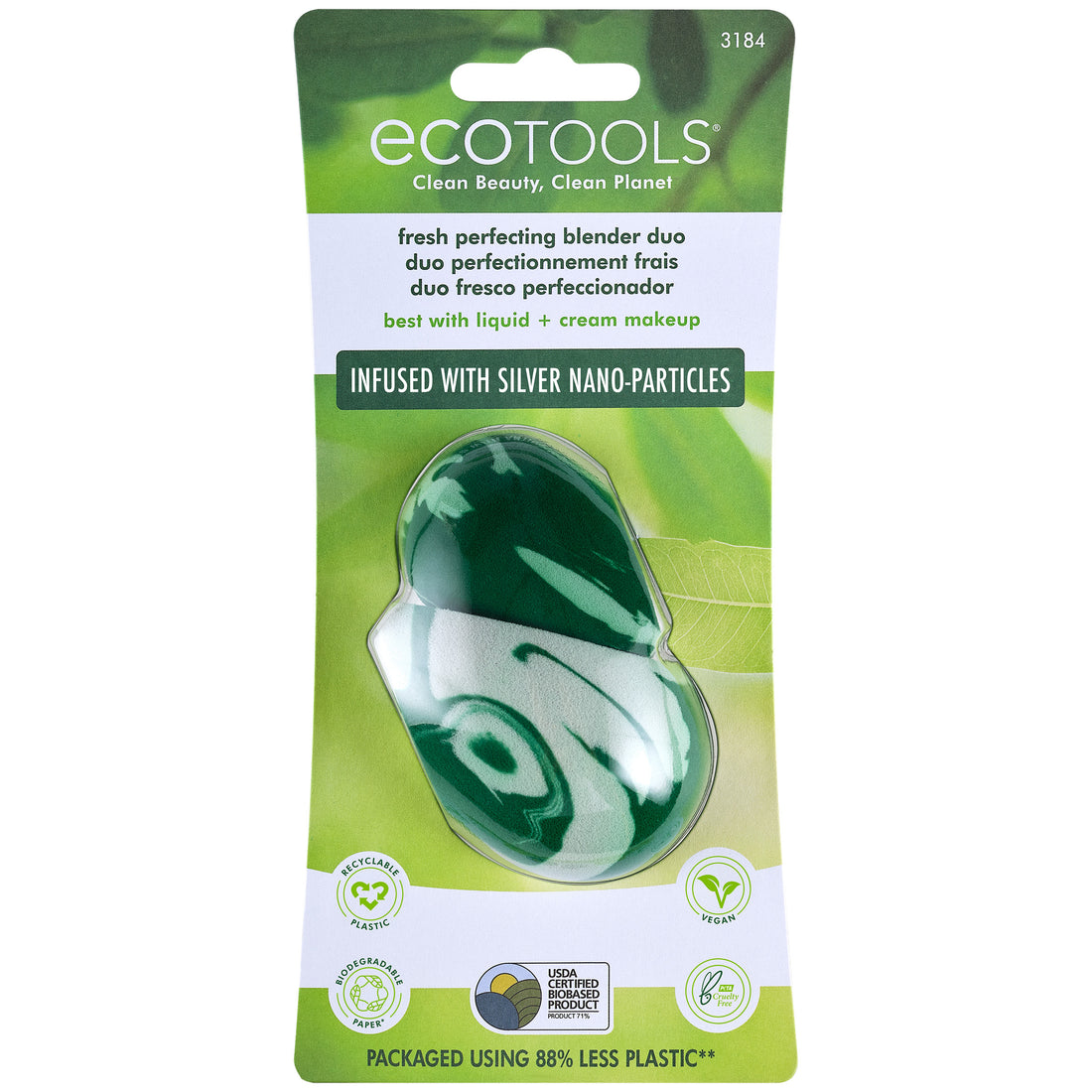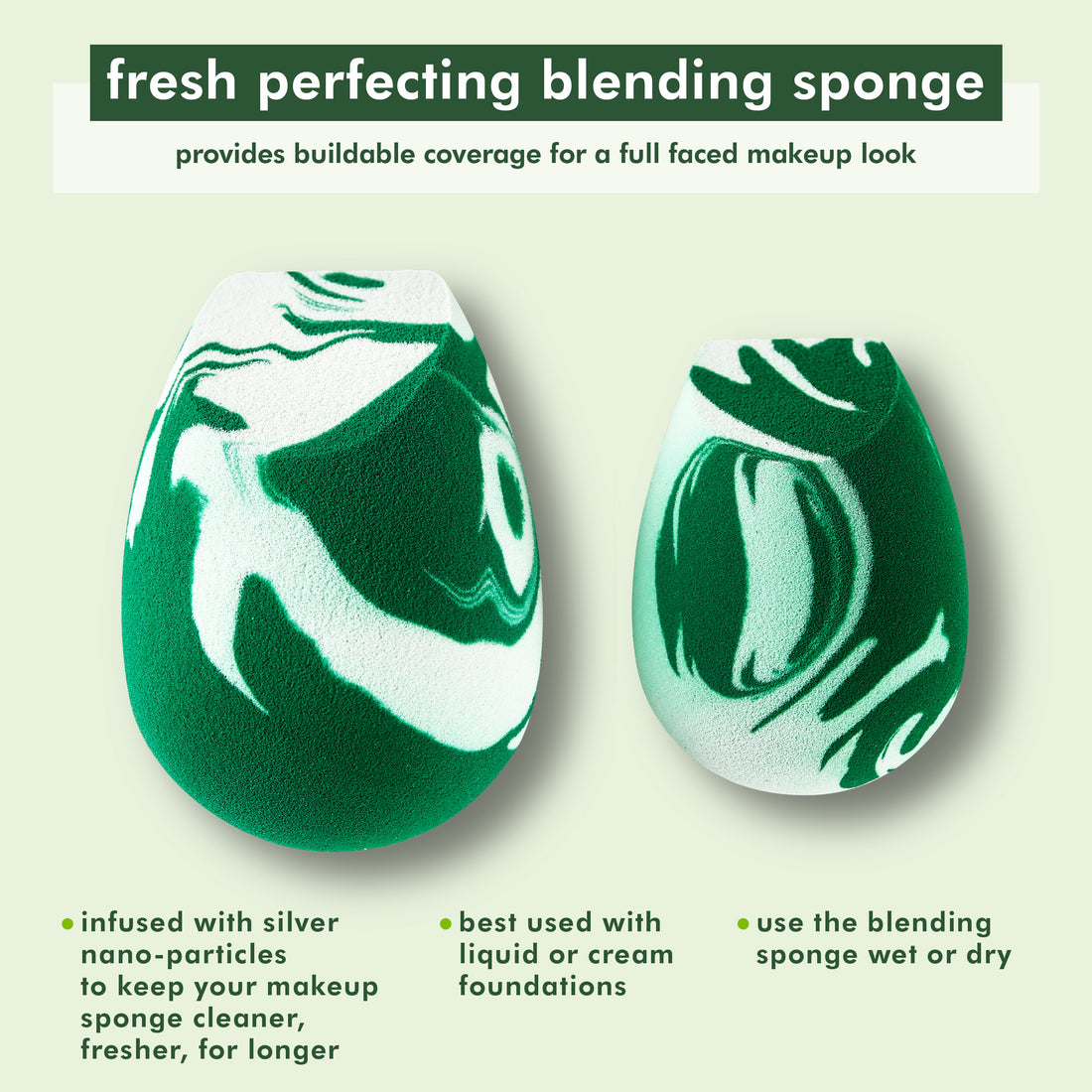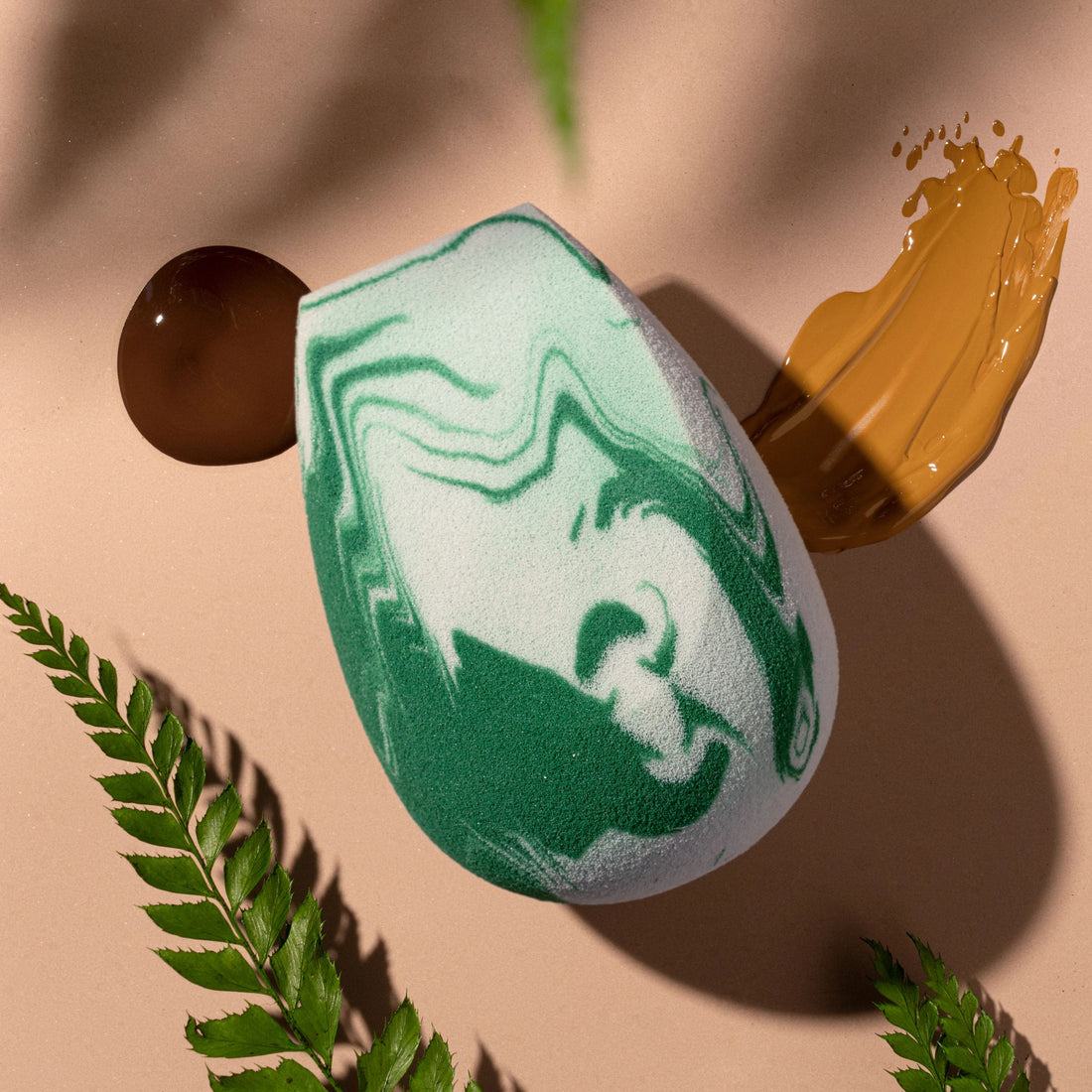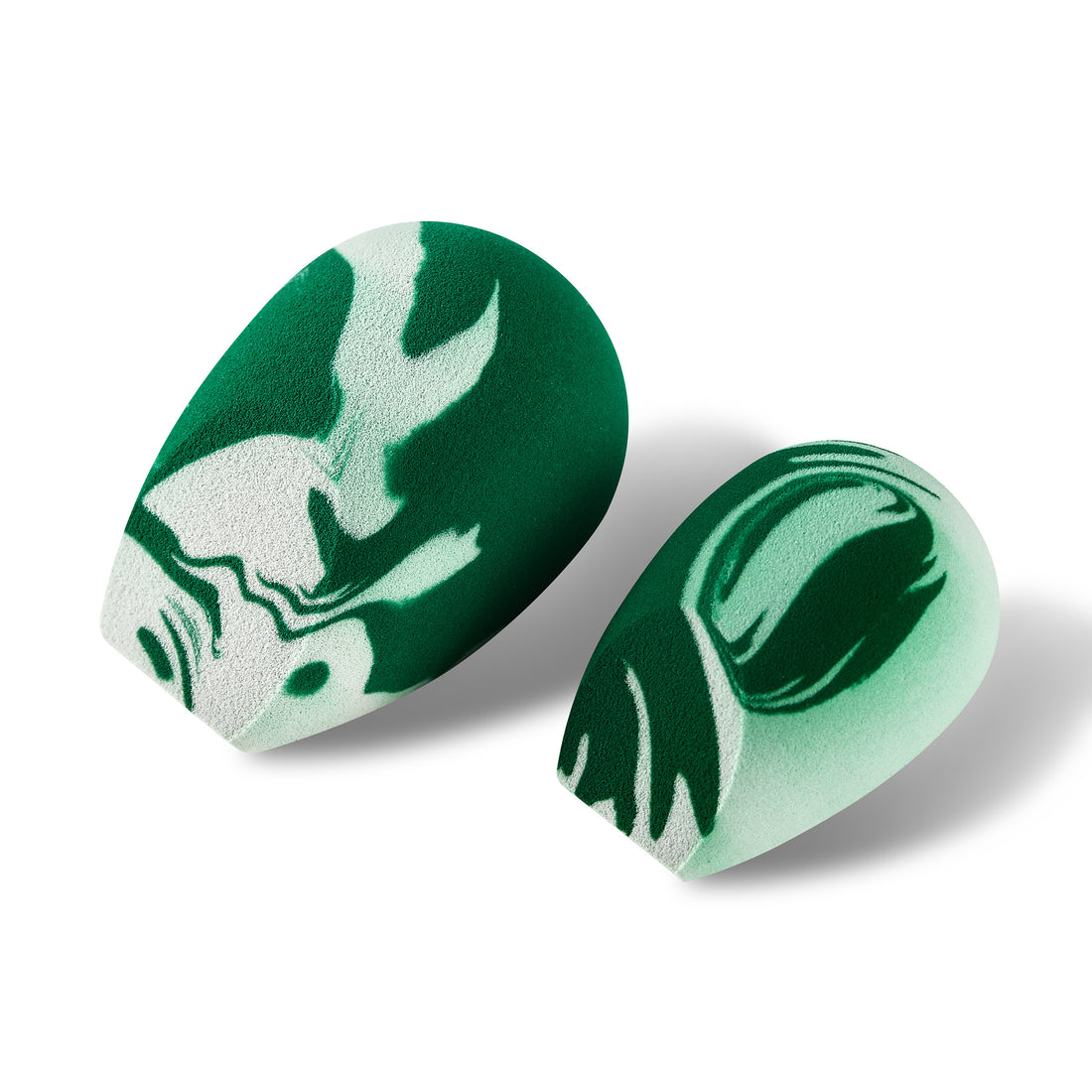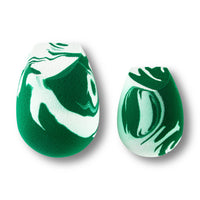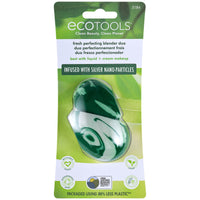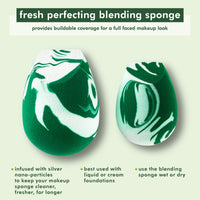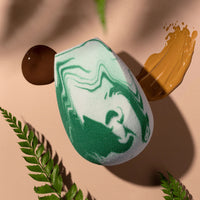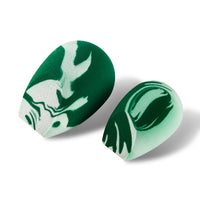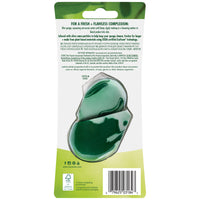 Fresh Perfecting Facial Sponge Blender Duo
The EcoTools Fresh Perfecting Facial Sponge Blender is infused with silver to keep your sponge cleaner, and fresher, for longer. Wet sponge, squeezing out excess water until damp. Gently roll, stipple or dab to blend product on the face & décolletage for a flawless base. The unique sponge design had three distinct points for the application while keeping our same environmentally-friendly standards. The EcoTools Products feature our signature smooth, renewable bamboo, synthetic Taklon bristles, and sleek ferrules made with recycled aluminum for a clean beauty experience. Achieve a streak-free look with buildable coverage that is not animal-tested and completely vegan! Whether you use them for the eyes, blush, foundation or to travel with, EcoTools makeup tools flawlessly help apply products to your face regardless of skin tone and type. Made from recycled and sustainable materials to make you feel as good as you look with a classic flawless application to match.
• The EcoTools fresh perfecting blender provides heavy coverage for a full-faced makeup look
• The EcoTools Fresh Perfecting Blender is infused with silver to keep your sponge cleaner, fresher, for longer
• Use the sponge either wet or dry for versatile looks
• Look and Live Beautifully with the unique EcoFoam Technology made of 70% plant-based materials
• Blender Sponges have a unique three edge design: A flat surface to apply the product on large surface areas, a Round base to seamlessly blend lines, and a Wedge-like tip to guide precise straight lines
• Best used with liquid or cream foundations for great results
• Blenders are designed for buildable, heavy coverage to last you all day long
• Handcrafted with eco-friendly materials and latex-free
• 100% Cruelty-Free and Vegan - EcoTools products are never tested on animals
Use liquid and cream makeup. Apply foundation to the sponge. Apply makeup in a bouncing motion to blend product into the skin for an even finish.
Rinse through with lukewarm water after each use. Deep clean once per week with a makeup sponge cleanser. Dab on a dot of your favorite makeup sponge cleanser. Add water and gently squeeze to lather. Rinse the sponge with water. Air dry thoroughly in a well-ventilated area. Store in a cool, dry place. Ensure to replace your sponge every 30 uses.

Precautions: Do not use on irritated, damaged, or broken skin. If irritation develops, discontinue use immediately.