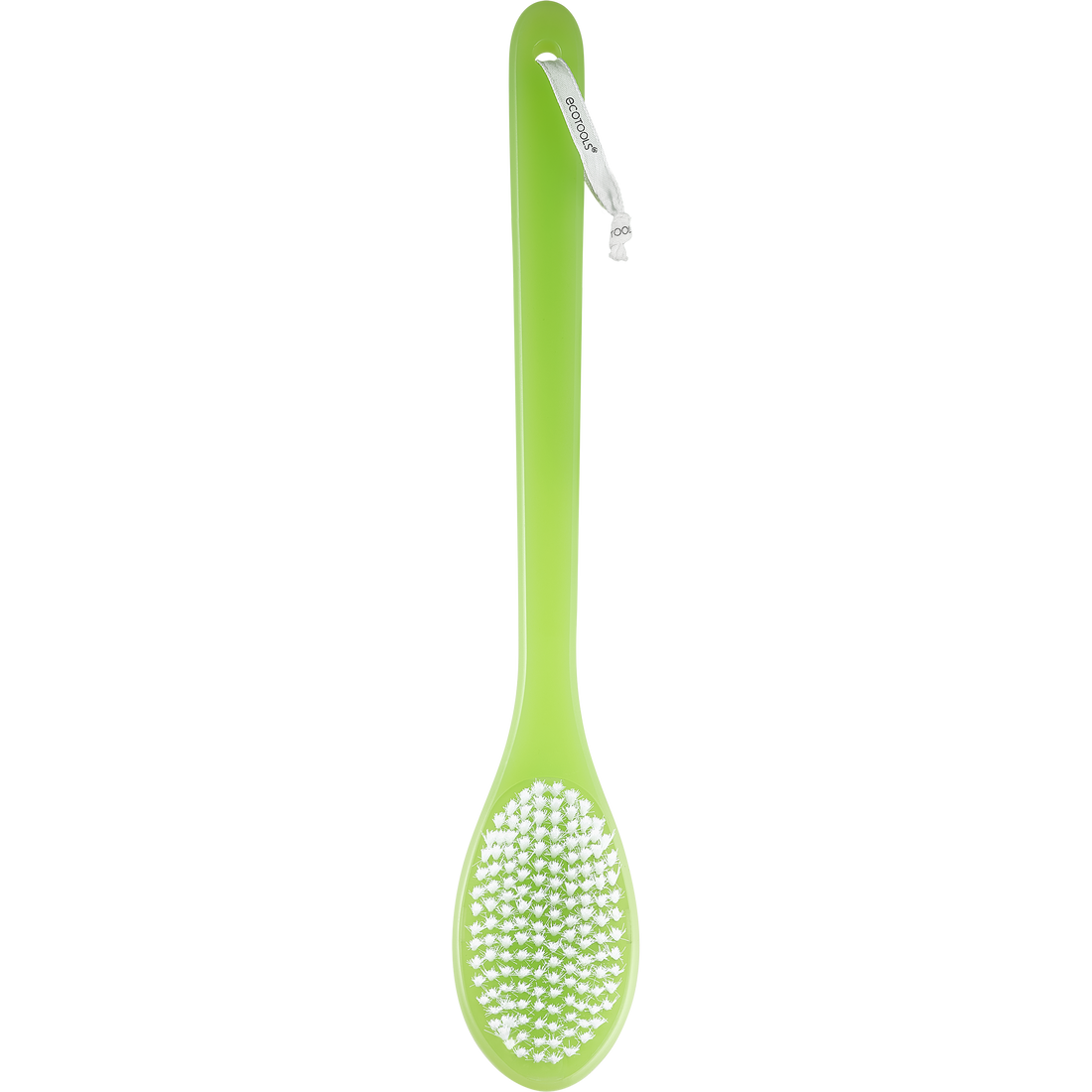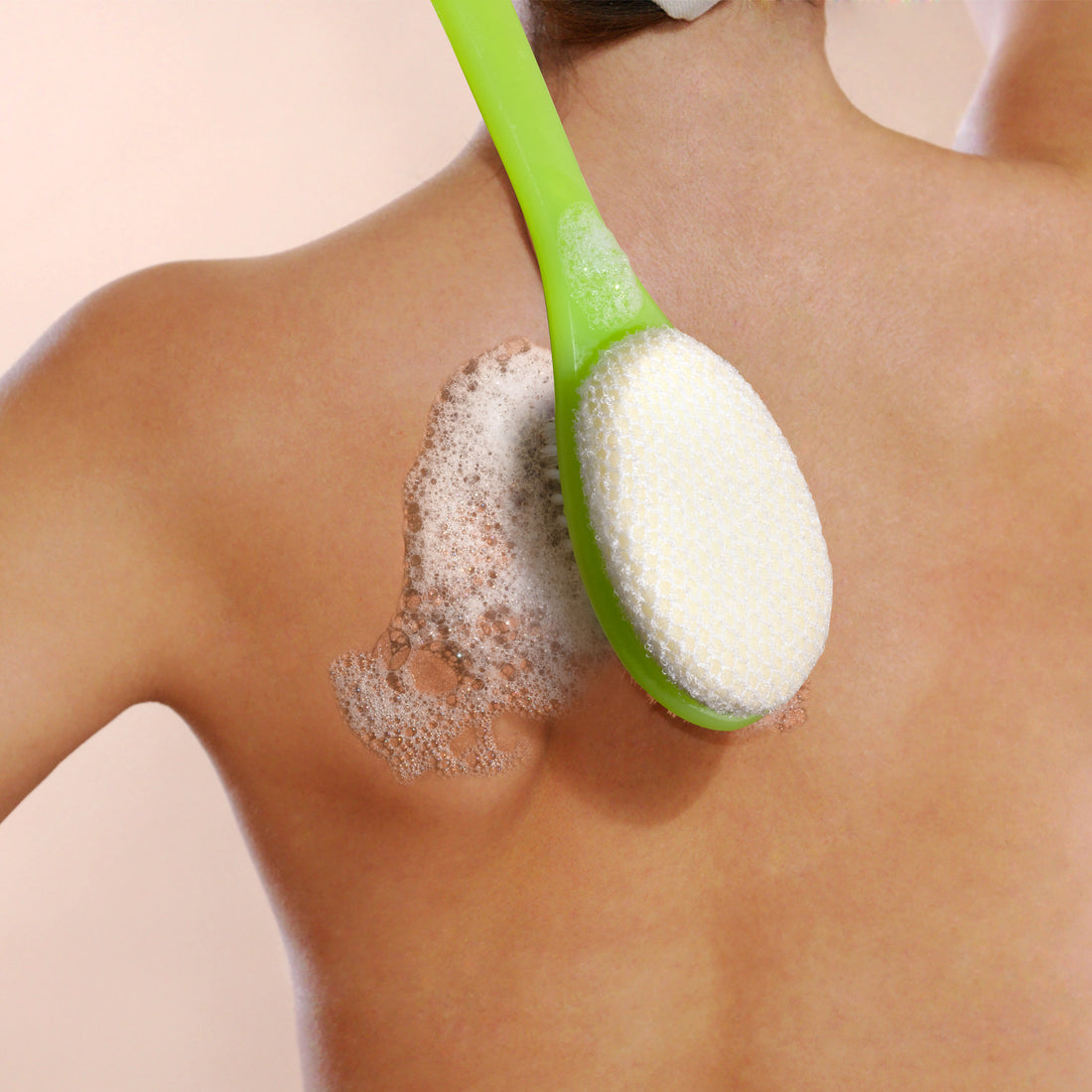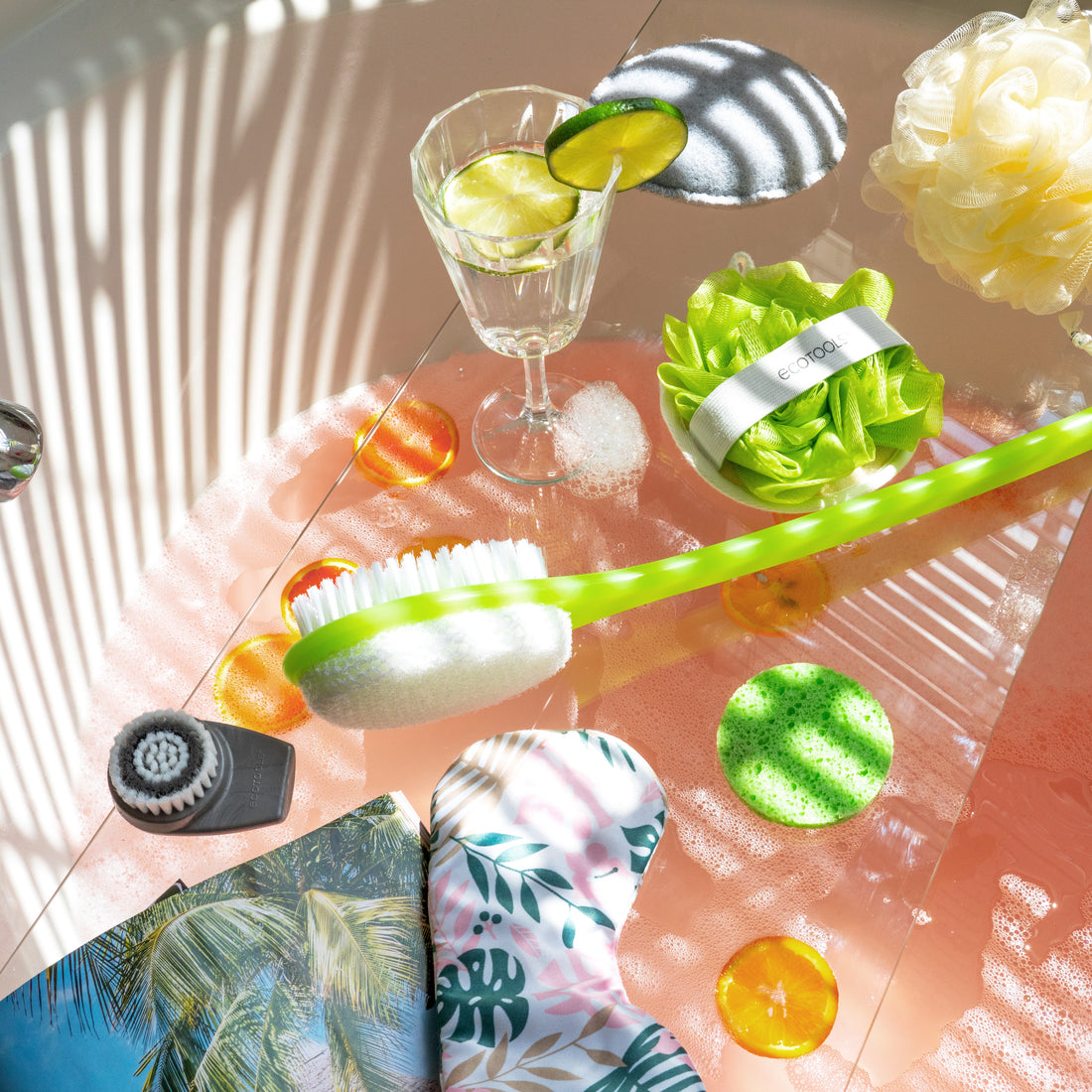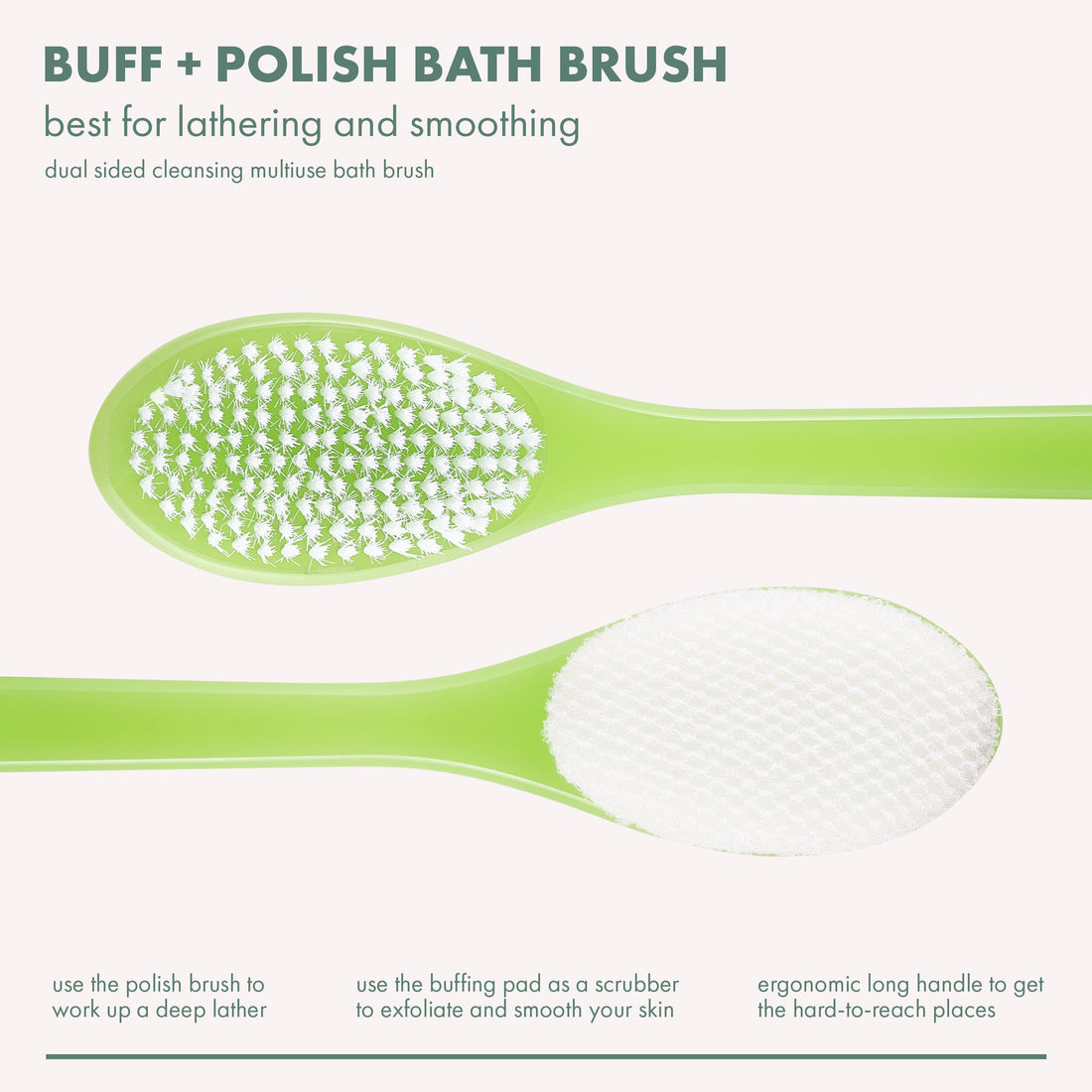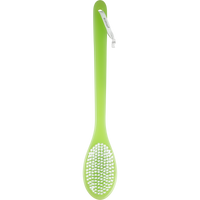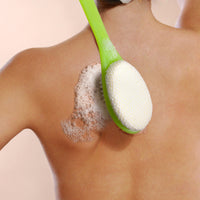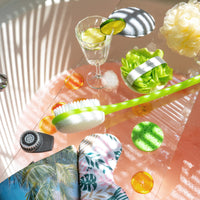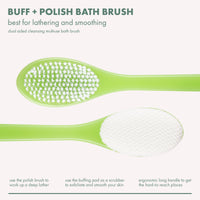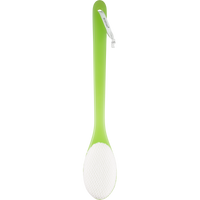 Buff and Polish Bath Brush
The EcoTools Buff and Polish Shower Brush are designed to smooth skin along with using the ergonomic long handle to get the hard-to-reach places, including your lower back. The bath brush was created with dual-sided benefits: use the polish brush to work up a deep lather and the buffing pad as a scrubber to smooth your skin. The long-handled bath brush was built ergonomically to easily get to the hard spots on your back and lower legs. All EcoTools are 100% cruelty-free, vegan, and made from recycled materials to be eco-friendly. Maintaining our fitness makes us even more confident and happy and leads us to live a healthy life. By using these products everyone can feel their real capability and strength in them. These products are named for their quality durability and stability. EcoTools bath and skincare products will reveal radiant skin. Our products are 100% vegan and have never been tested on animals, making them cruelty-free as well. We believe in reducing waste and using recycled aluminum and recycled plastic in our products.
• This EcoTools Buff and Polish Shower Brush is designed to remove dead skin cells for deep, all-over clean, healthy, glowing skin
• The EcoTools Buff and Polish Shower Brush skincare accessory exfoliates and lathers to give you smooth skin that glows
• The long-handled bristle bath brush is made to get the hard-to-reach spots on your lower back while smoothing skin and promoting blood circulation for a healthy-looking glow
• Dual-sided cleansing to exfoliate and lather for a multiuse bath brush to polish and smooth skin
• One side of the bath brush has bristles for a scrubber to exfoliate and buff the body
• Other side of the bath brush has netted material to polish your body, even your lower back, for radiant skin
• The EcoTools long-handled bath brush skincare accessory gives you spa-quality, radiant skin at home
• Use the long-handled bath scrub brush paired with your favorite cleanser, wash, or scrub for an all-over cleanse including the hard-to-reach places
• The scrubber bath and body brush are great for men and women to achieve smooth skin while enjoying their shower
• EcoTools shower brush is 100% cruelty-free, vegan, and never tested on animals

Wet brush, add your favorite body wash, and massage over your entire body. Bristles are for all-over cleanse. A textured pad is for smoothing skin.
Rinse and hang to dry. Replace every 30 days.

Precautions: Do not use on irritated, damaged, or broken skin. If irritation develops, discontinue use immediately.