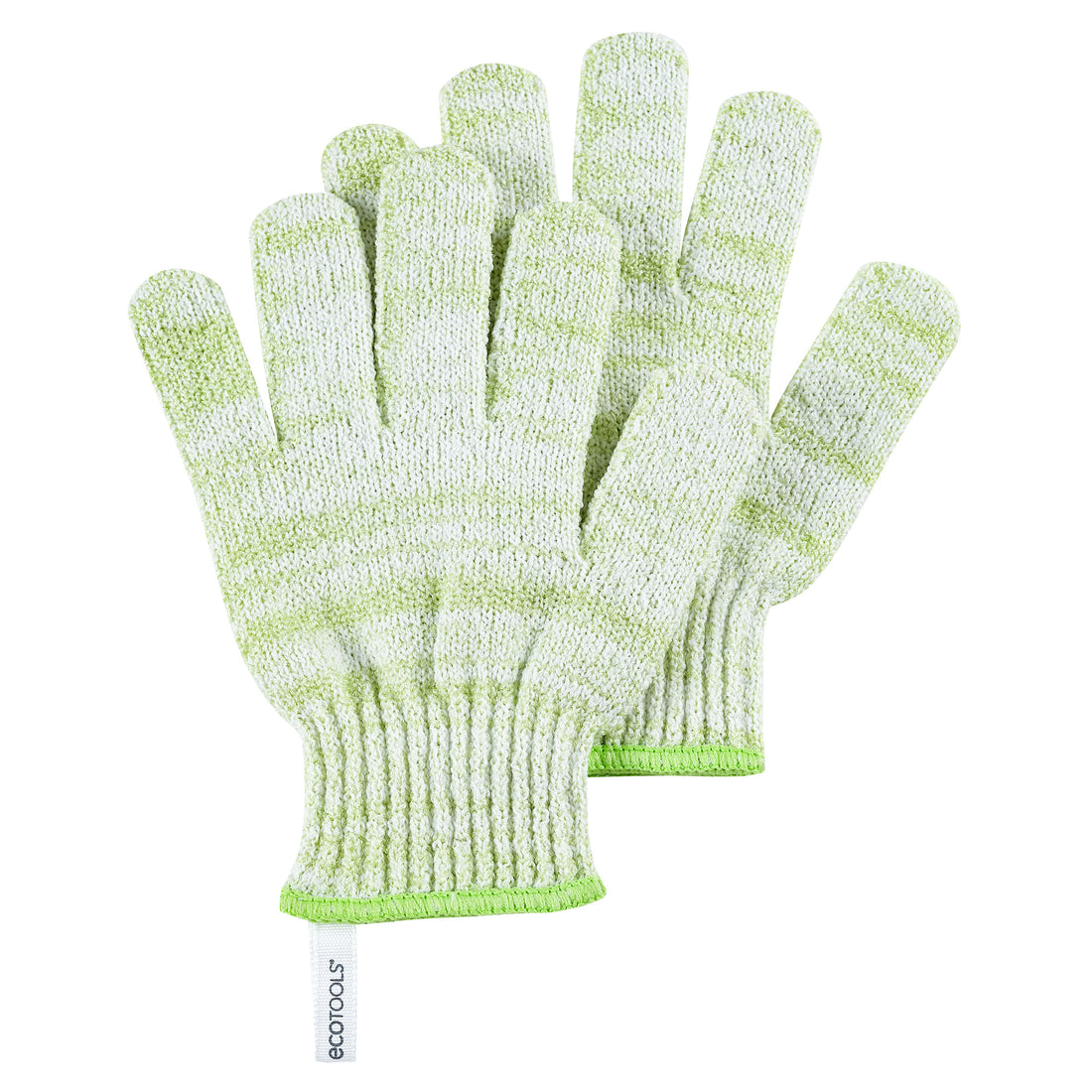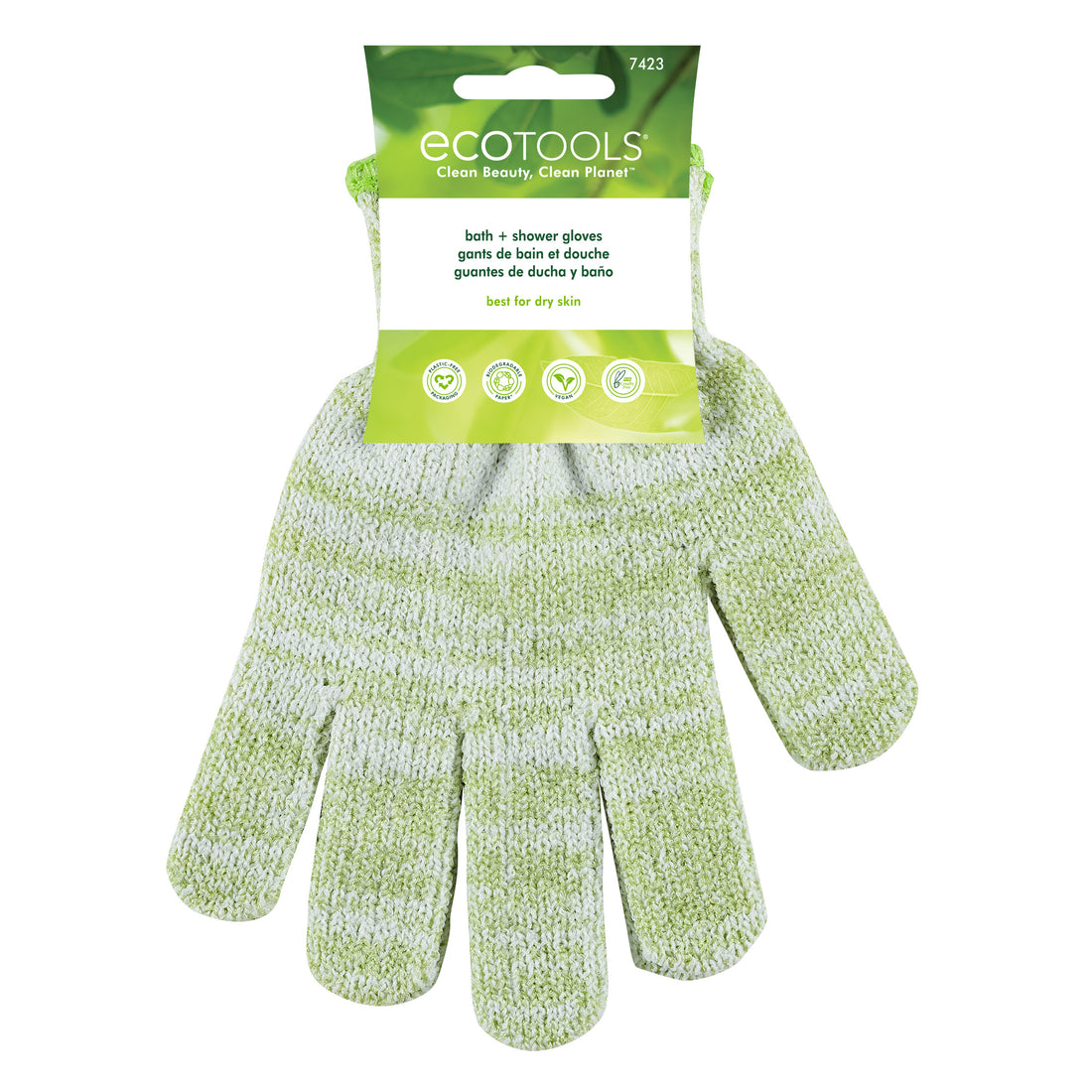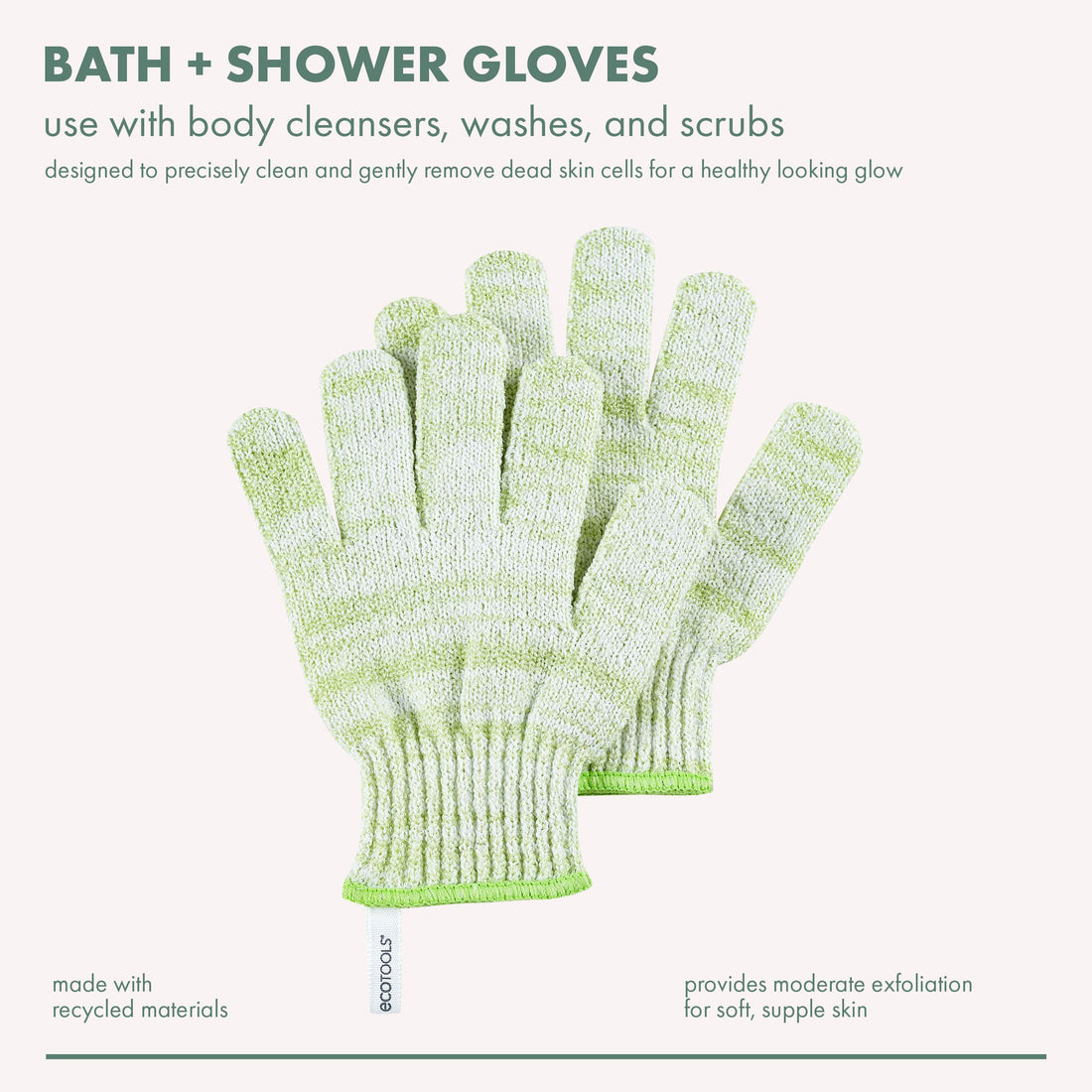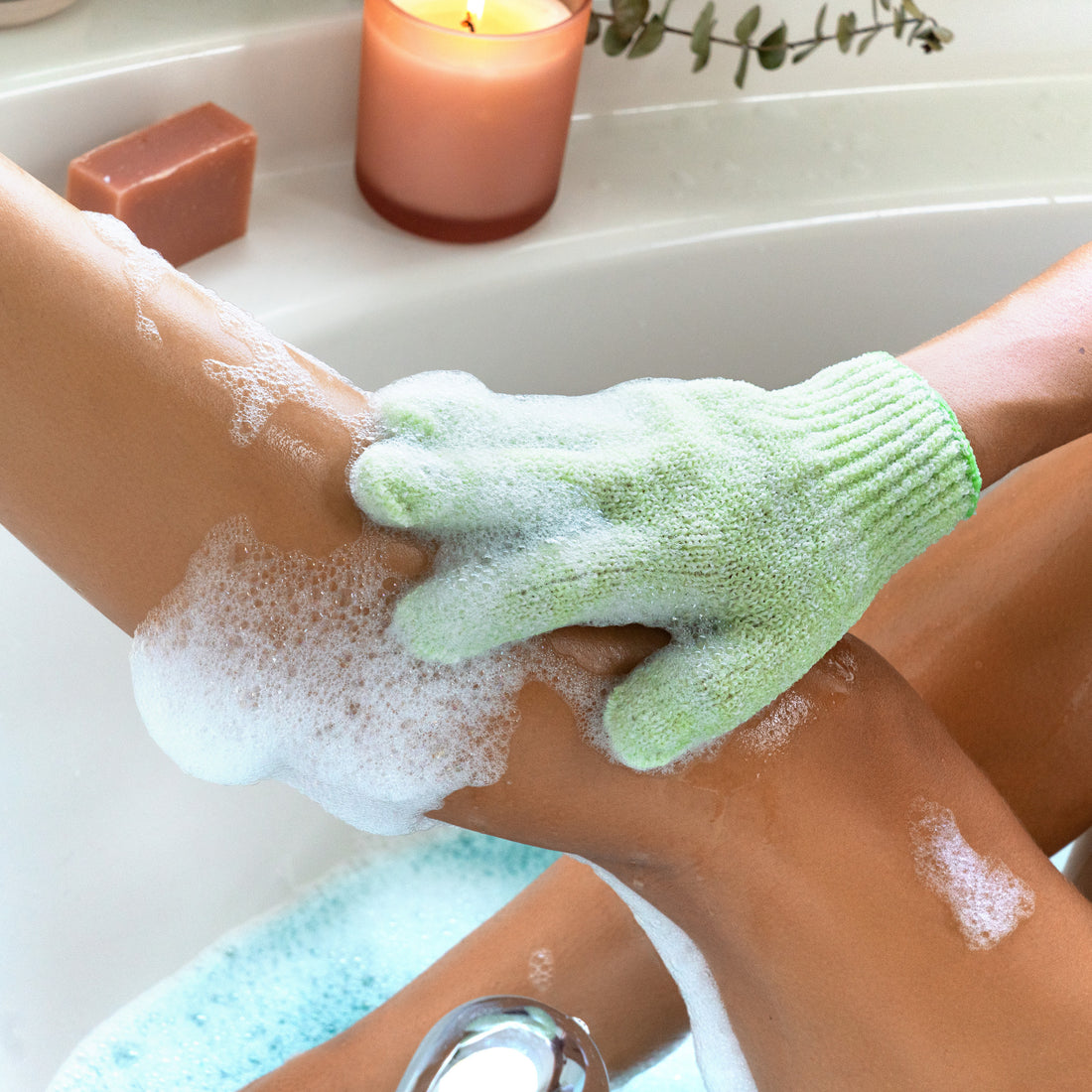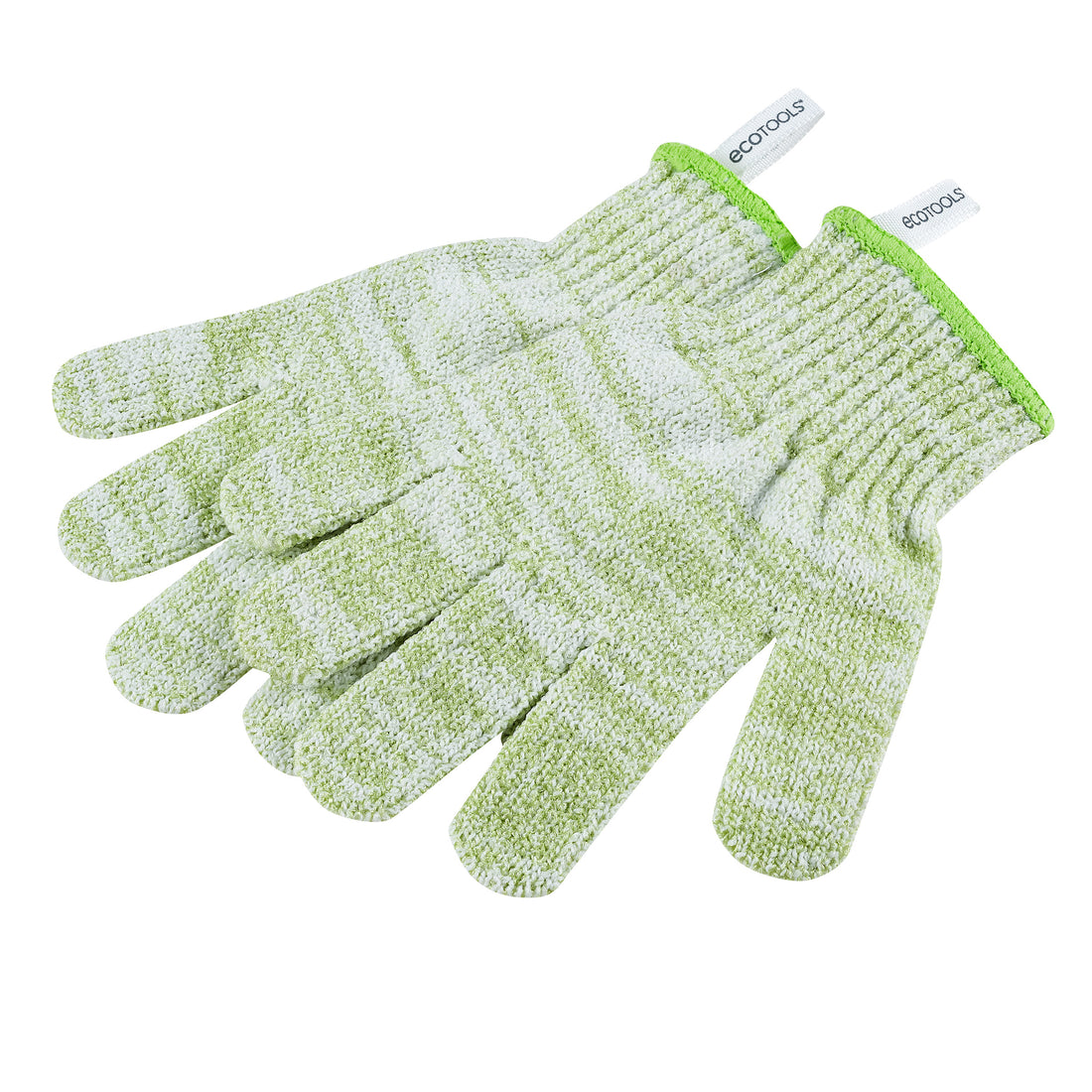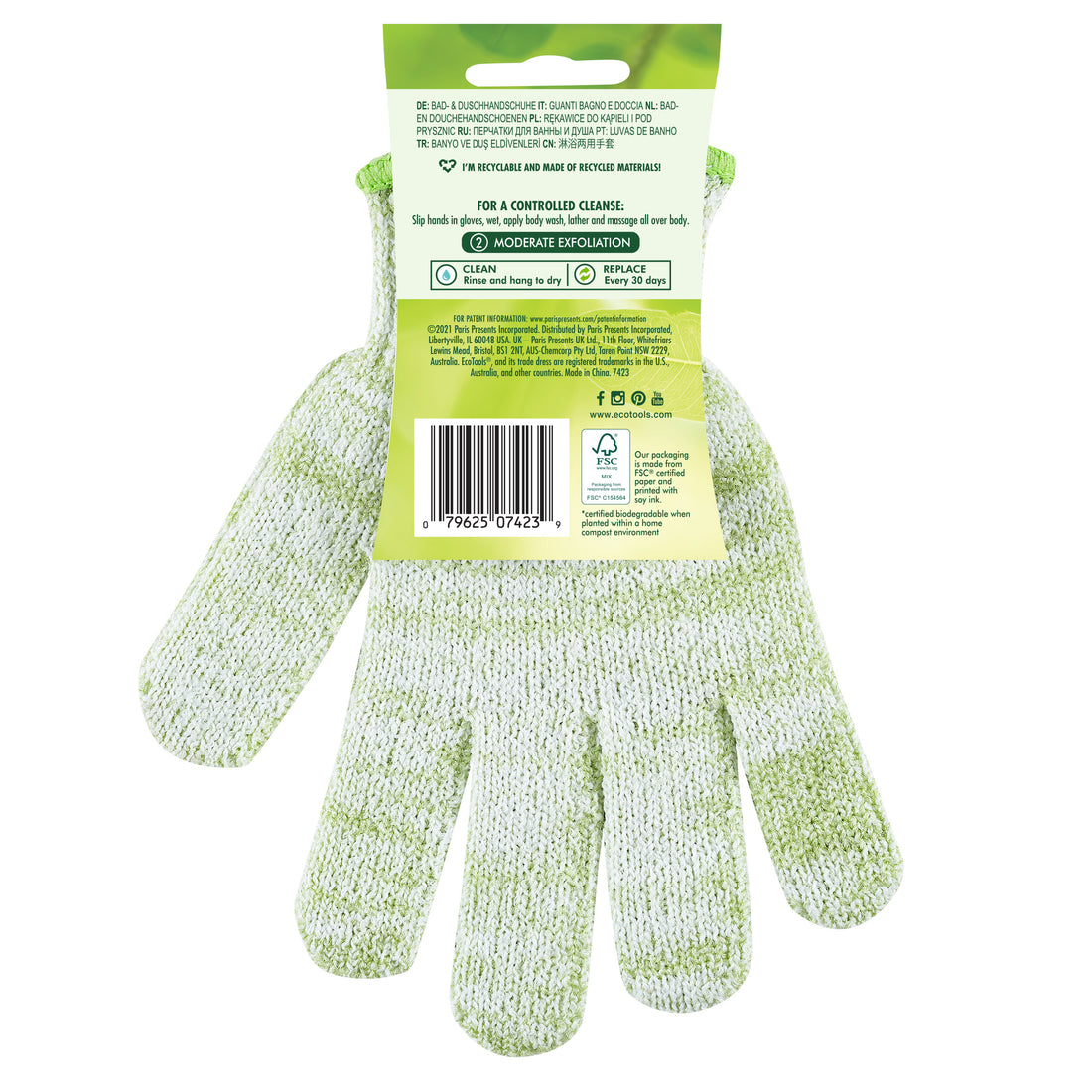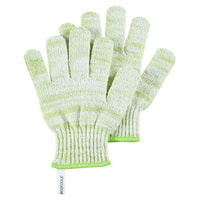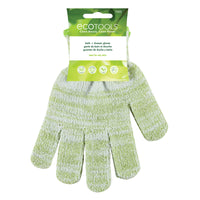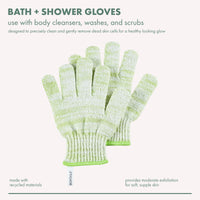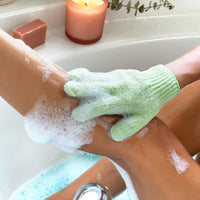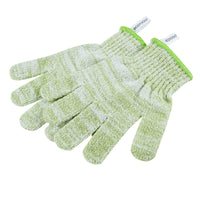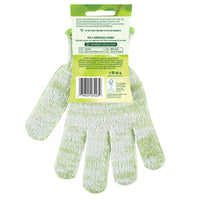 Exfoliating Bath & Shower Gloves, Green
The EcoTools Bath & Shower Gloves are made for dry skin and helps to cleanse leaving your skin clean and fresh. Great for a controlled cleanse. Slip hands into gloves, wet, apply body wash, lather and massage all over the body. With the loofah-like material, the gloves have become a bath time staple. By fitting most hand sizes the gloves provide moderate exfoliation to yield soft and clean skin. Use best with your favorite cleansers, washes, and scrubs for a full clean. Maintaining our fitness makes us even more confident and happy and leads us to live a healthy life. By using these products everyone can feel their real capability and strength in them. These products are named for their quality durability and stability. EcoTools bath and skincare products will reveal radiant skin. Our products are 100% vegan and have never been tested on animals, making them cruelty-free as well. We believe in reducing waste and using recycled aluminum and recycled plastic in our products.
• Includes one pair of EcoTools shower gloves
• Loofah-like texture to precisely clean for smooth healthy skin
• Textured recycled netting to remove dead skin cells for a deep, all-over clean & healthy glow
• Massage all over the body for refreshing, clean skin by just adding water and your favorite body wash
• Provides moderate exfoliation for soft, supple skin
• Perfect for dry skin and fits most hand sizes
• Pair with your favorite body cleansers, washes, and scrubs for an all-over cleanse
• Great for adults, women, and men while enjoying their shower or bath!
• Cruelty-Free and Vegan - EcoTools products are never tested on animals
Slip hands in gloves, wet, and apply your favorite body wash. Massage all over the body for refreshing, clean skin.
Rinse and hang to dry. Replace every 30 days.

Precautions: Do not use on irritated, damaged, or broken skin. If irritation develops, discontinue use immediately.