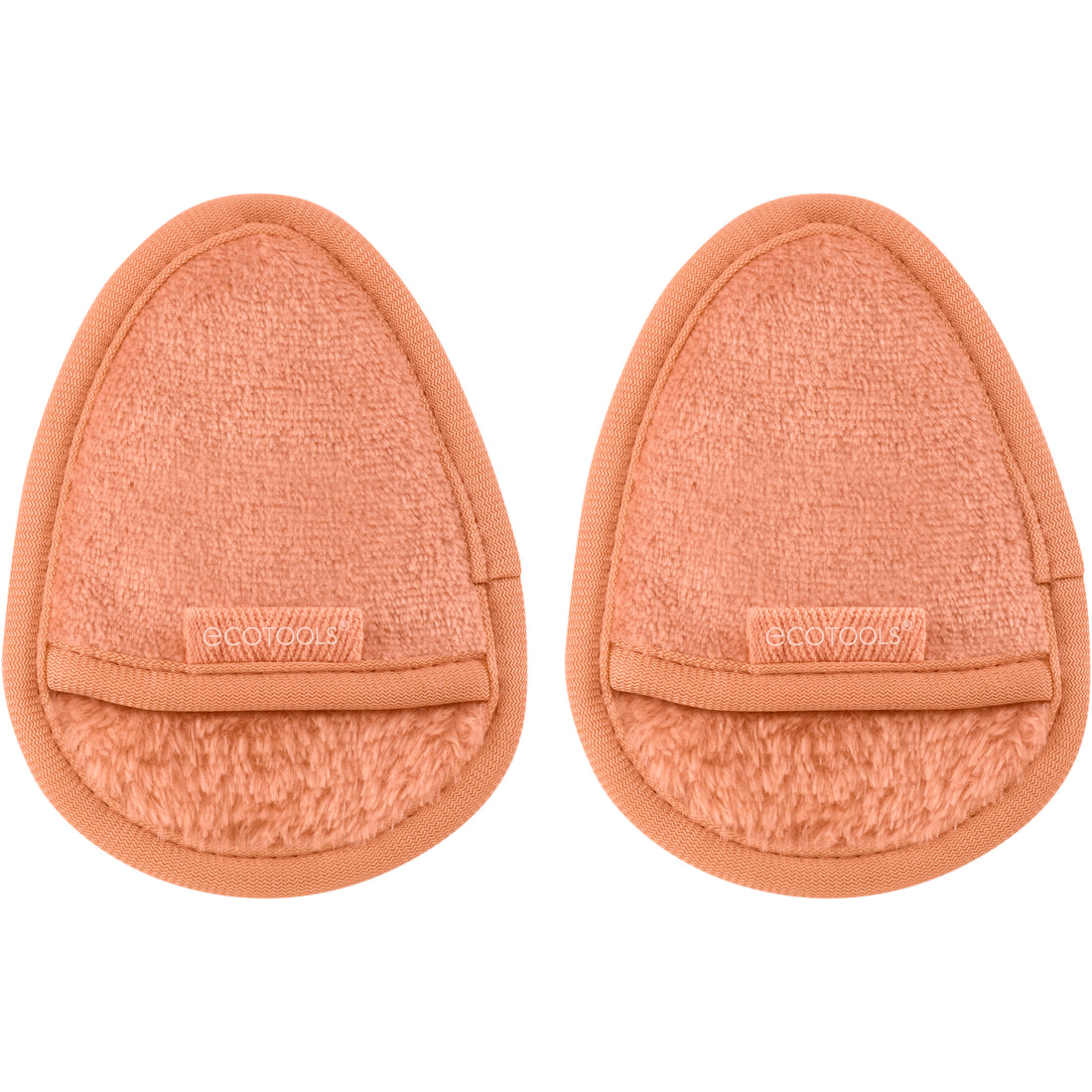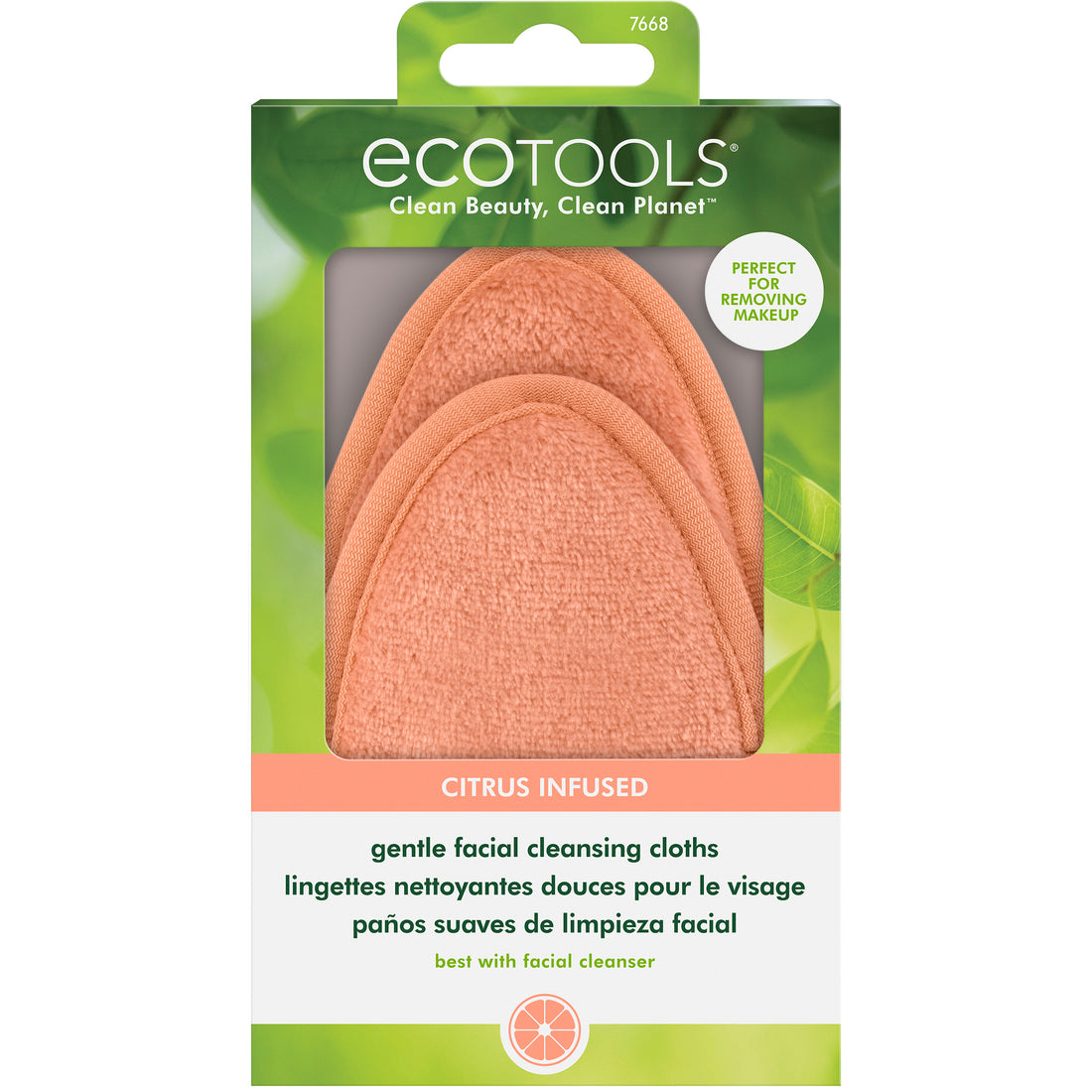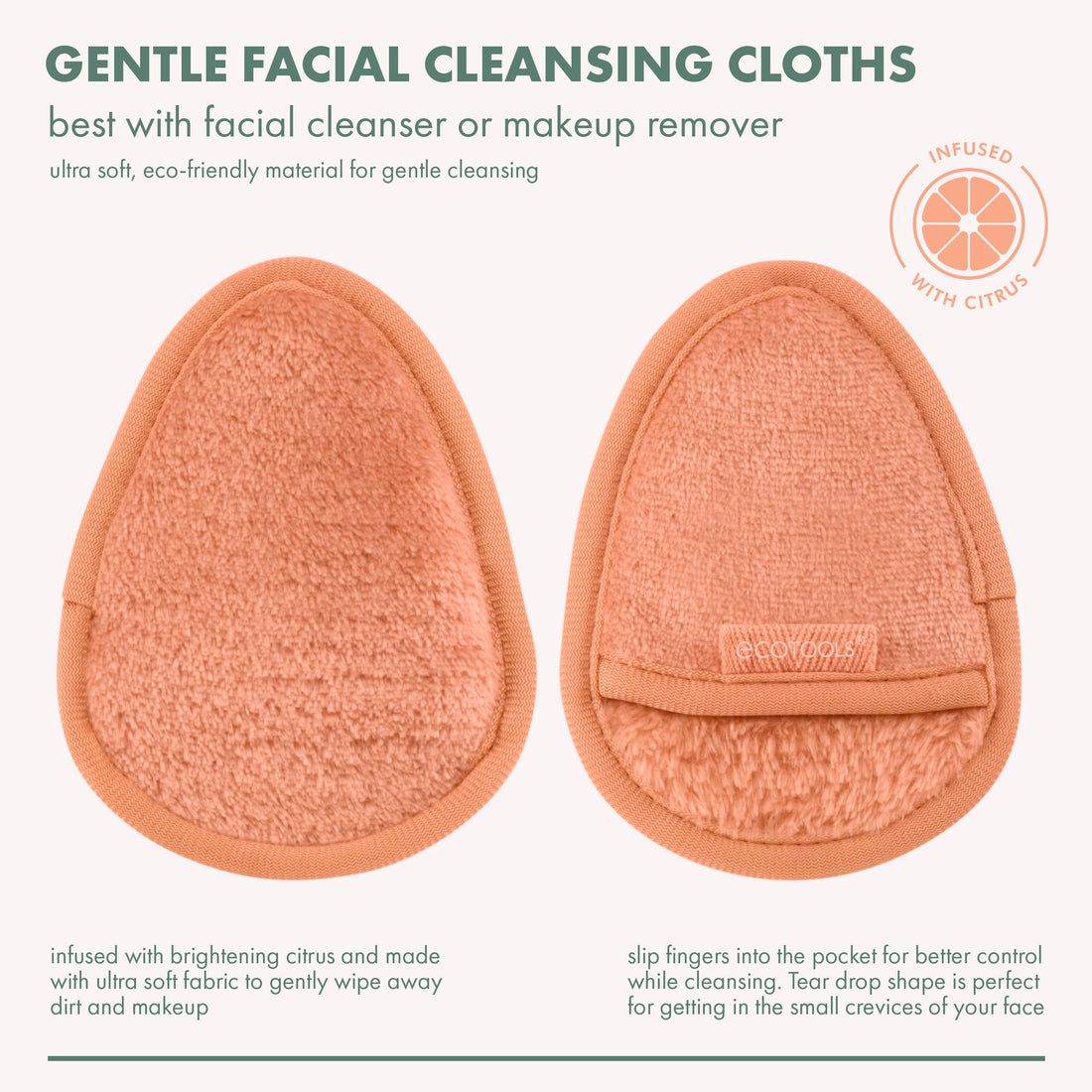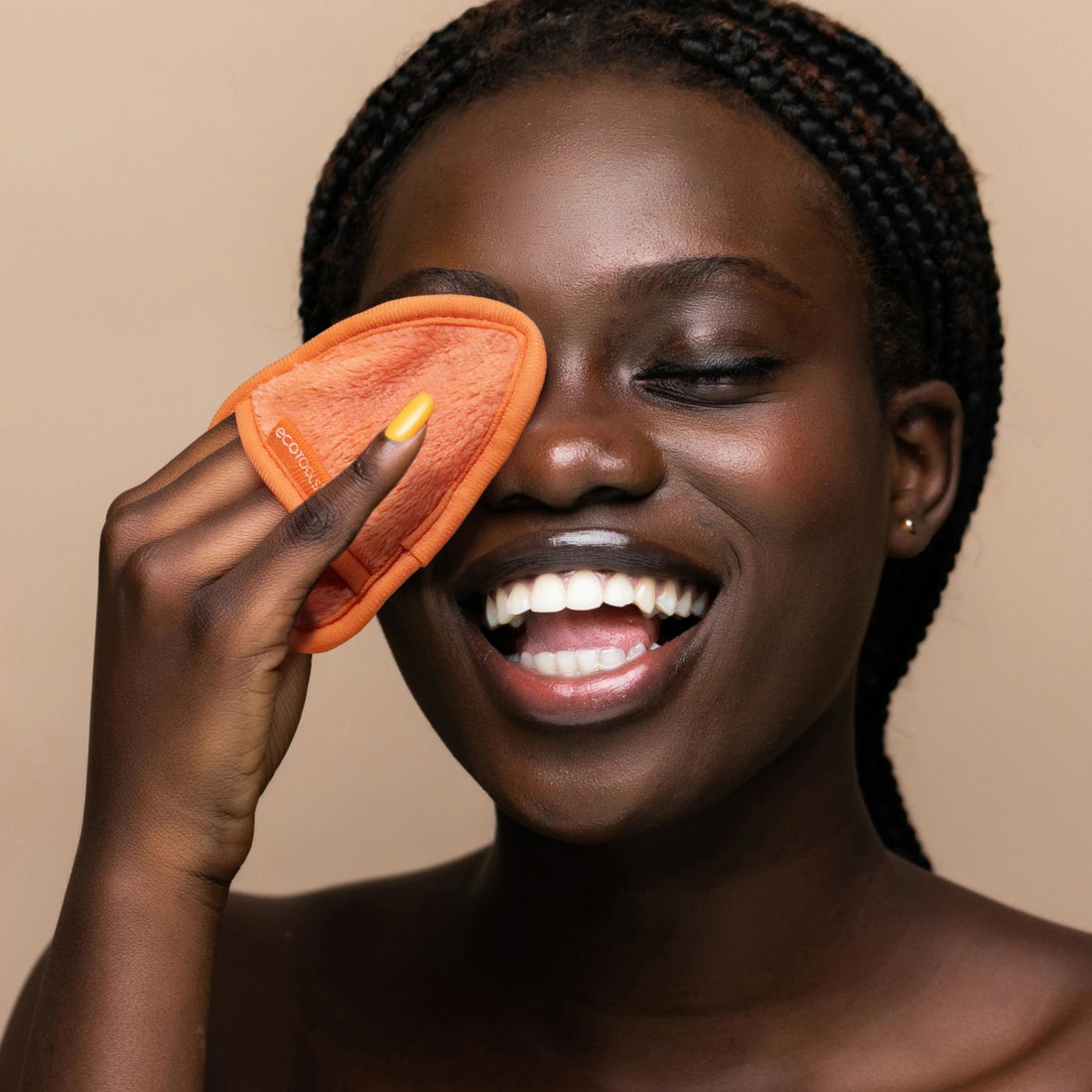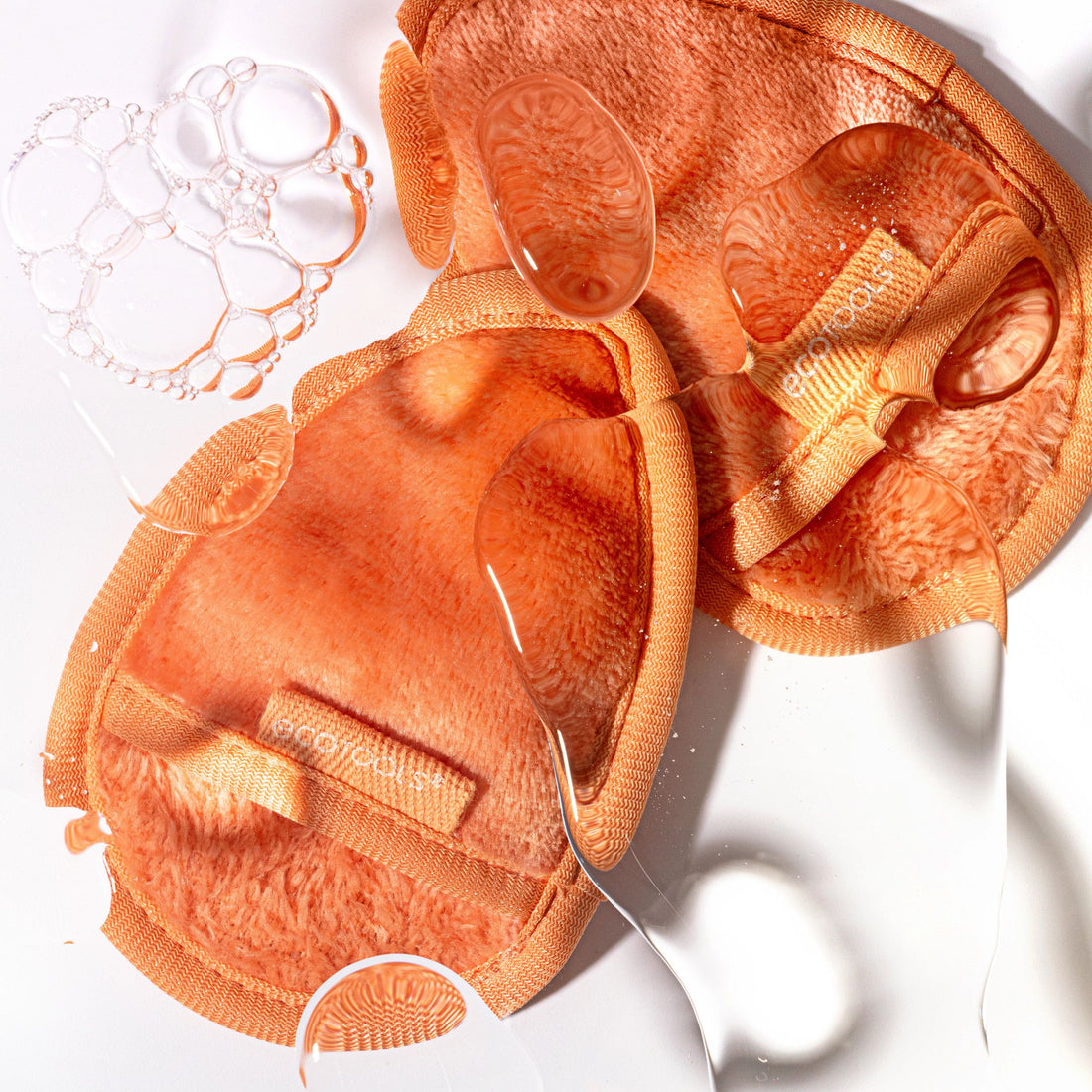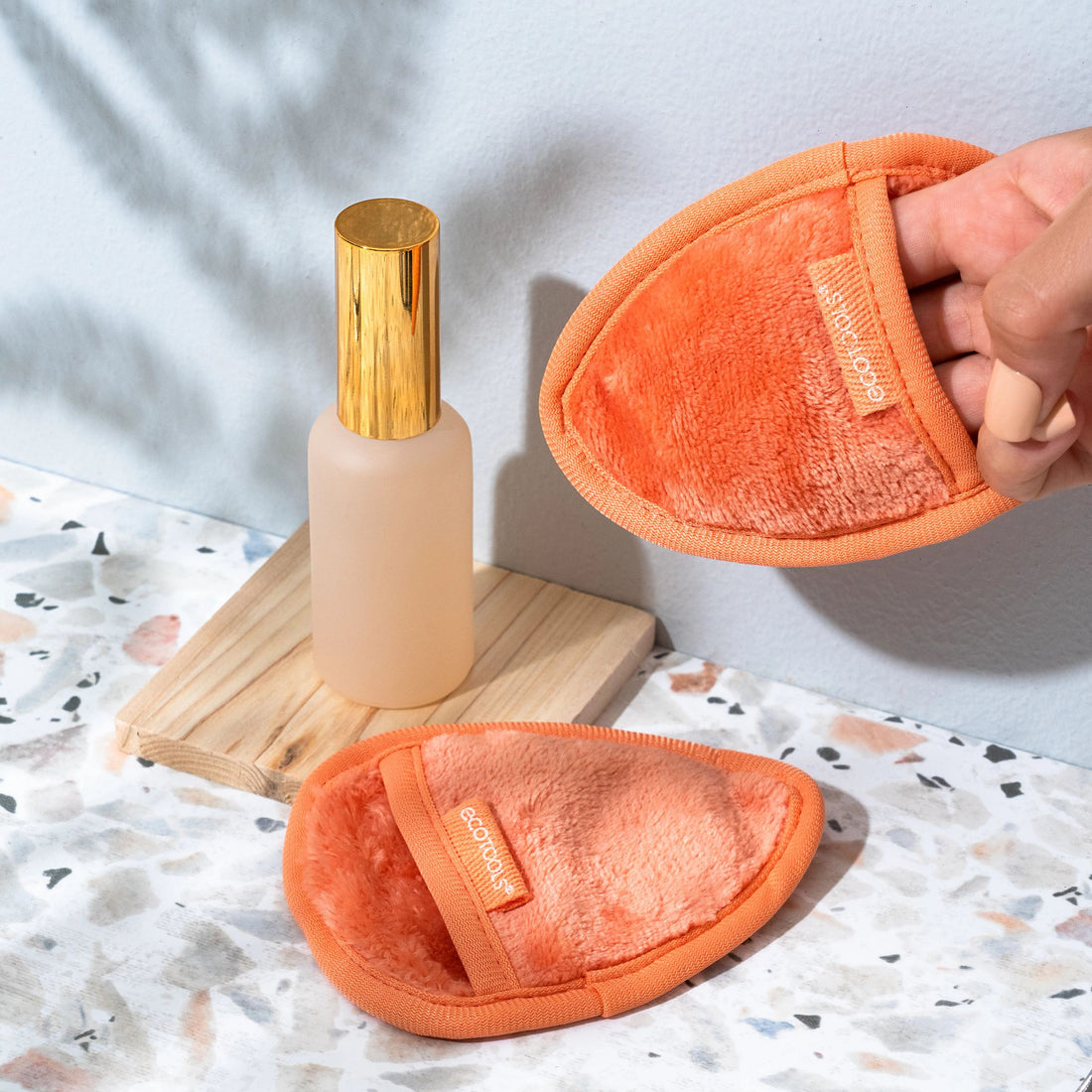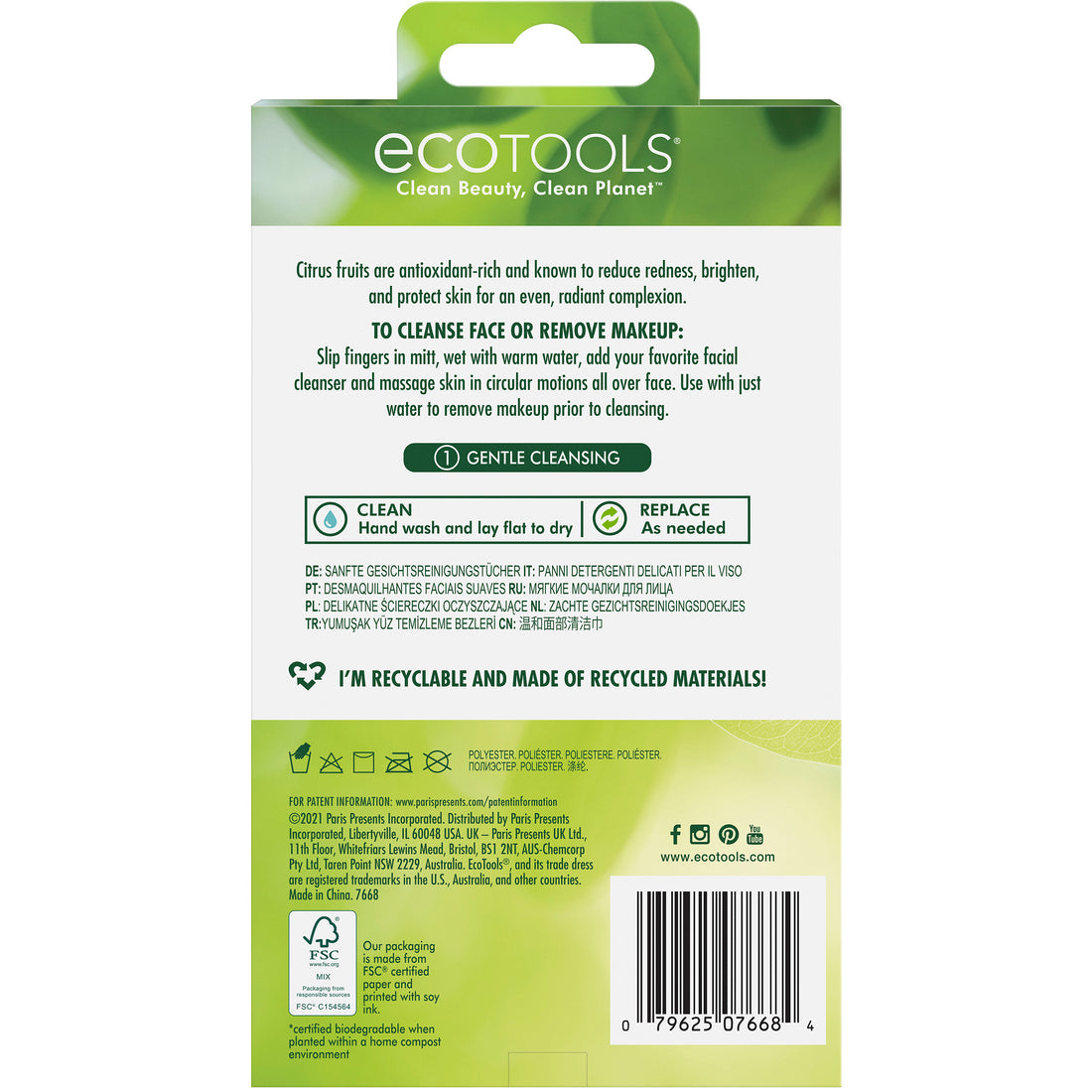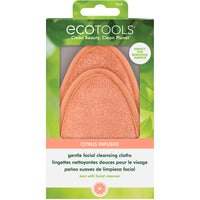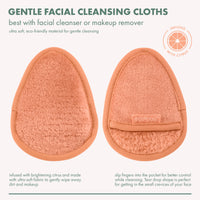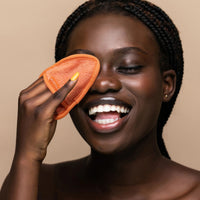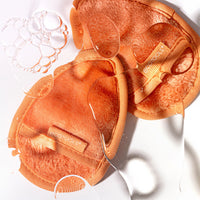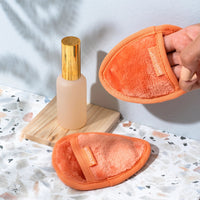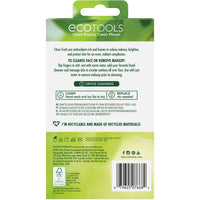 Gentle Facial Cleansing Cloths
Our 2-pack of EcoTools Gentle Facial Cleansing Cloths is easy to use by running the reusable microfiber material under hot water and draping it over your face. The cleansing cloth traps in steam opens pores and releases blockages for gentle cleansing and makeup remover. The shower cloths are infused with antioxidant-rich natural citrus to boost collagen production, reduce redness, and protect your skin for an even, radiant complexion. Maintaining our fitness makes us even more confident and happy and leads us to live a healthy life. By using these products everyone can feel their real capability and strength in them. These products are named for their quality durability and stability. EcoTools bath and skincare products will reveal radiant skin. Our products are 100% vegan and have never been tested on animals, making them cruelty-free as well. We believe in reducing waste and using recycled aluminum and recycled plastic in our products.
• Includes (2) bath and shower facial cleansing cloths infused with citrus for a refreshed feeling
• Reduce dry skin with citrus-infused makeup remover cleansing cloths that are antioxidant-rich to reduce redness, brighten, and protect skin for an even, radiant complexion
• Cleansing Cloth to use with your favorite makeup remover for a gentle face cleanser
• Makeup remover cloths made with reusable microfiber for an ecofriendly exfoliation product without the use of chemicals
• Reusable shower cloth made for removing facial impurities on sensitive, dry skin without the damage of other cloths or removers
• Ecofriendly, reusable microfiber facial cleansing cloths and towelettes for a durable bath cloth that is delicate and gentle
• Cleansing cloth skincare accessory that is made for most hand sizes and easy-to-use
• Reusable high-quality spa bath and skincare exfoliation accessory for dry, sensitive skin
• EcoTools provides products that are 100% cruelty-free and vegan that are never tested on animals
Slip fingers in the mitt, wet it with warm water, add your facial cleanser, and massage in circular motions all over the face. Use just water to remove makeup prior to cleansing. Dampen the cloth with warm water and place over skin to steam face, opening pores.
To clean, rinse with water and lay flat to dry. Replace as needed.

Precautions: Do not use on irritated, damaged, or broken skin. If irritation develops, discontinue use immediately.