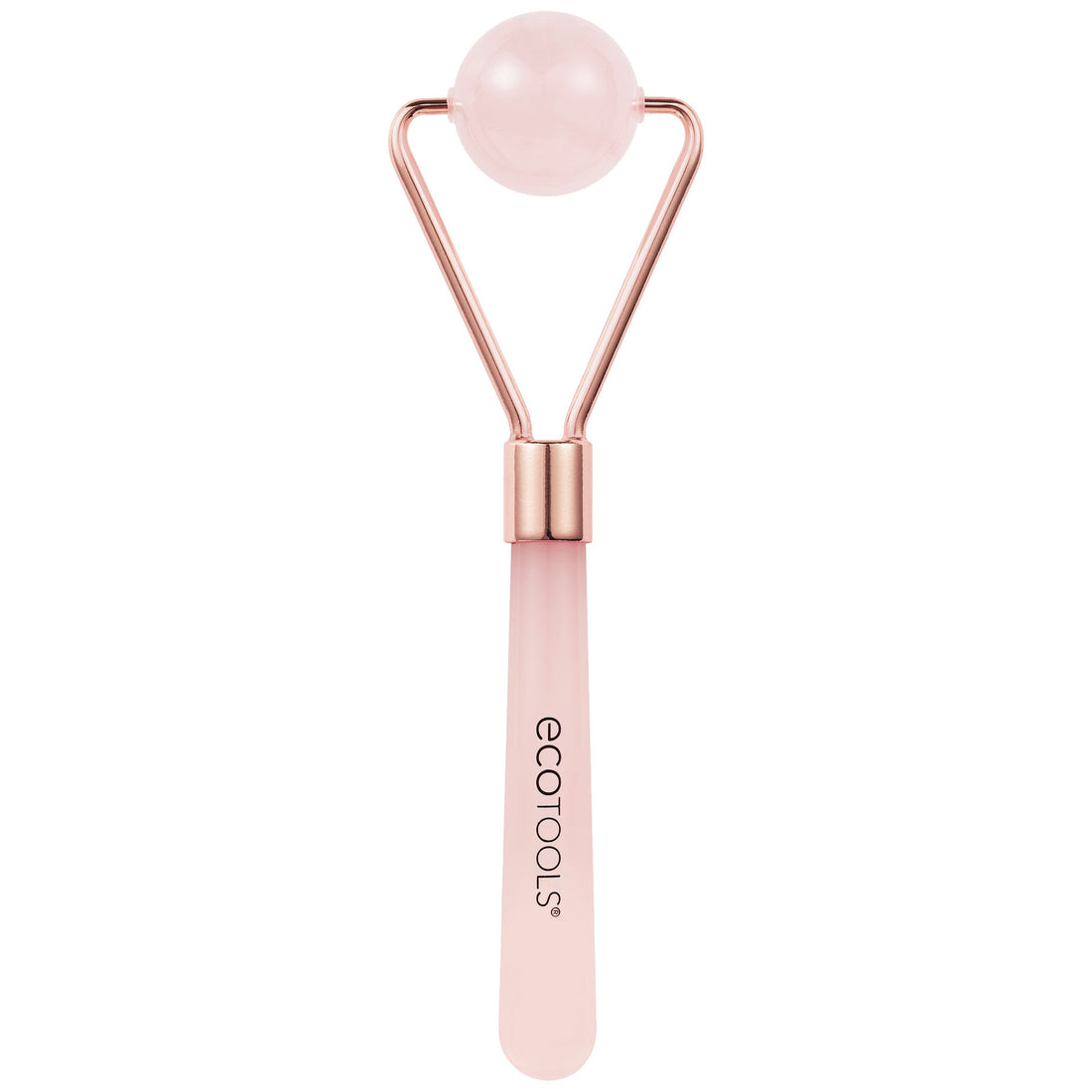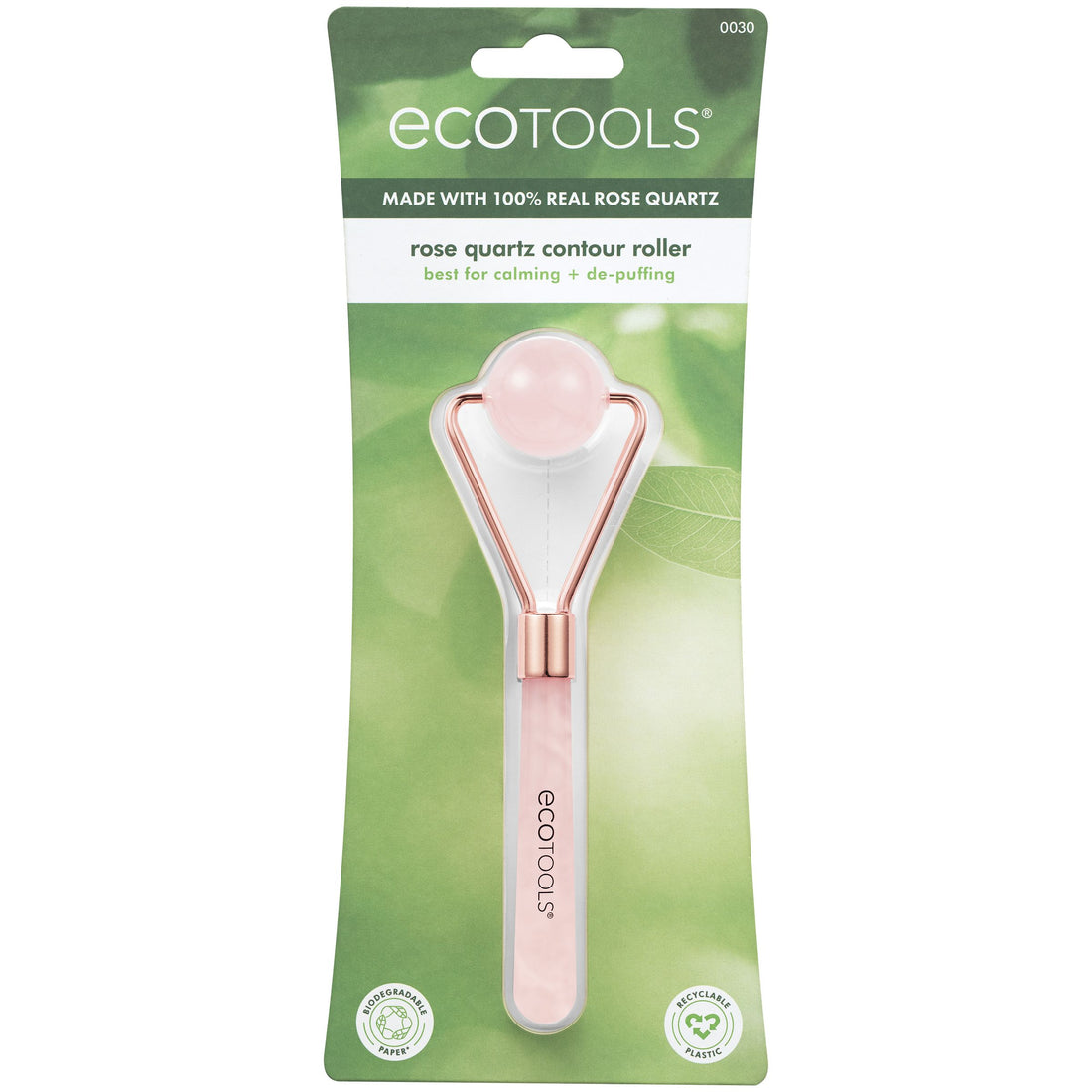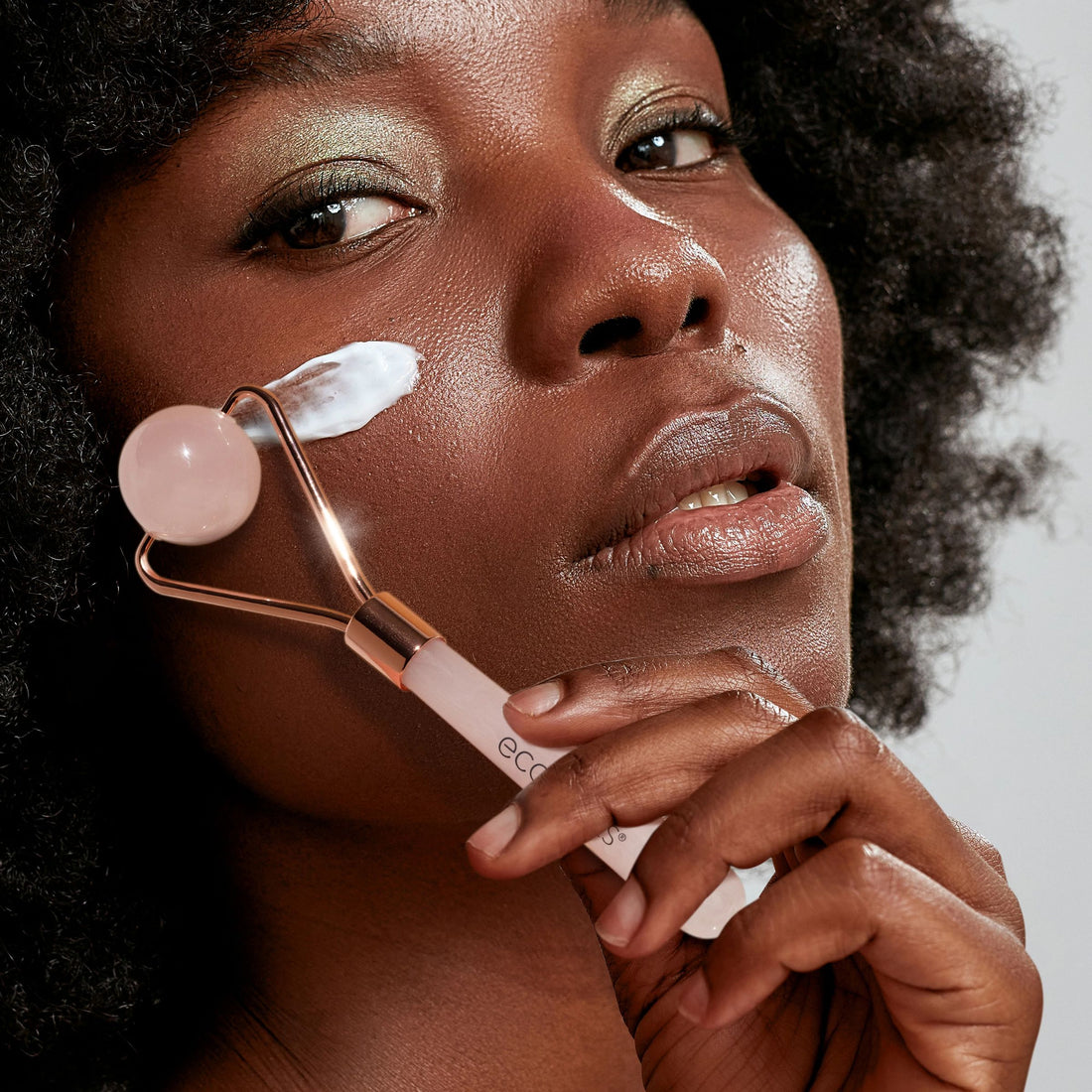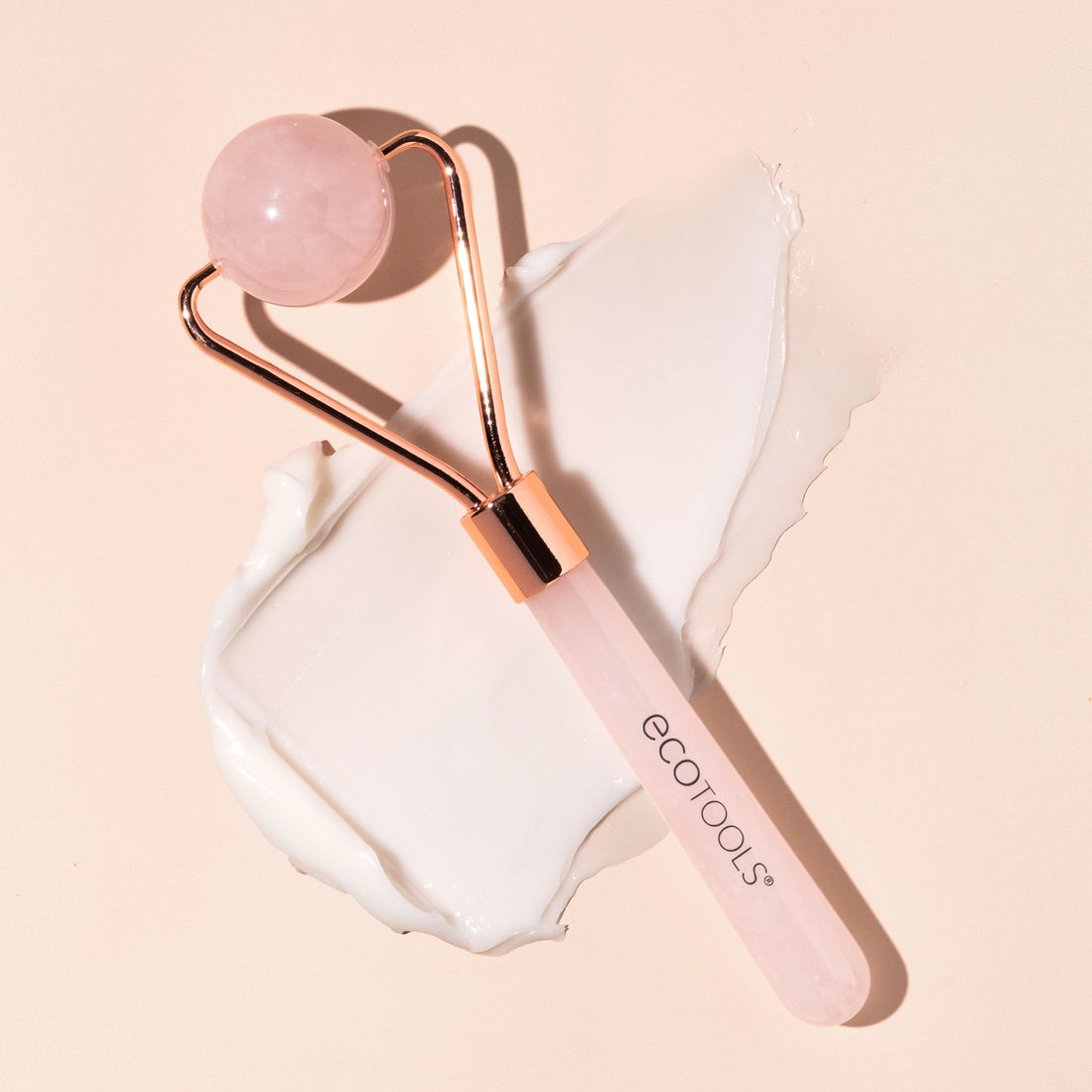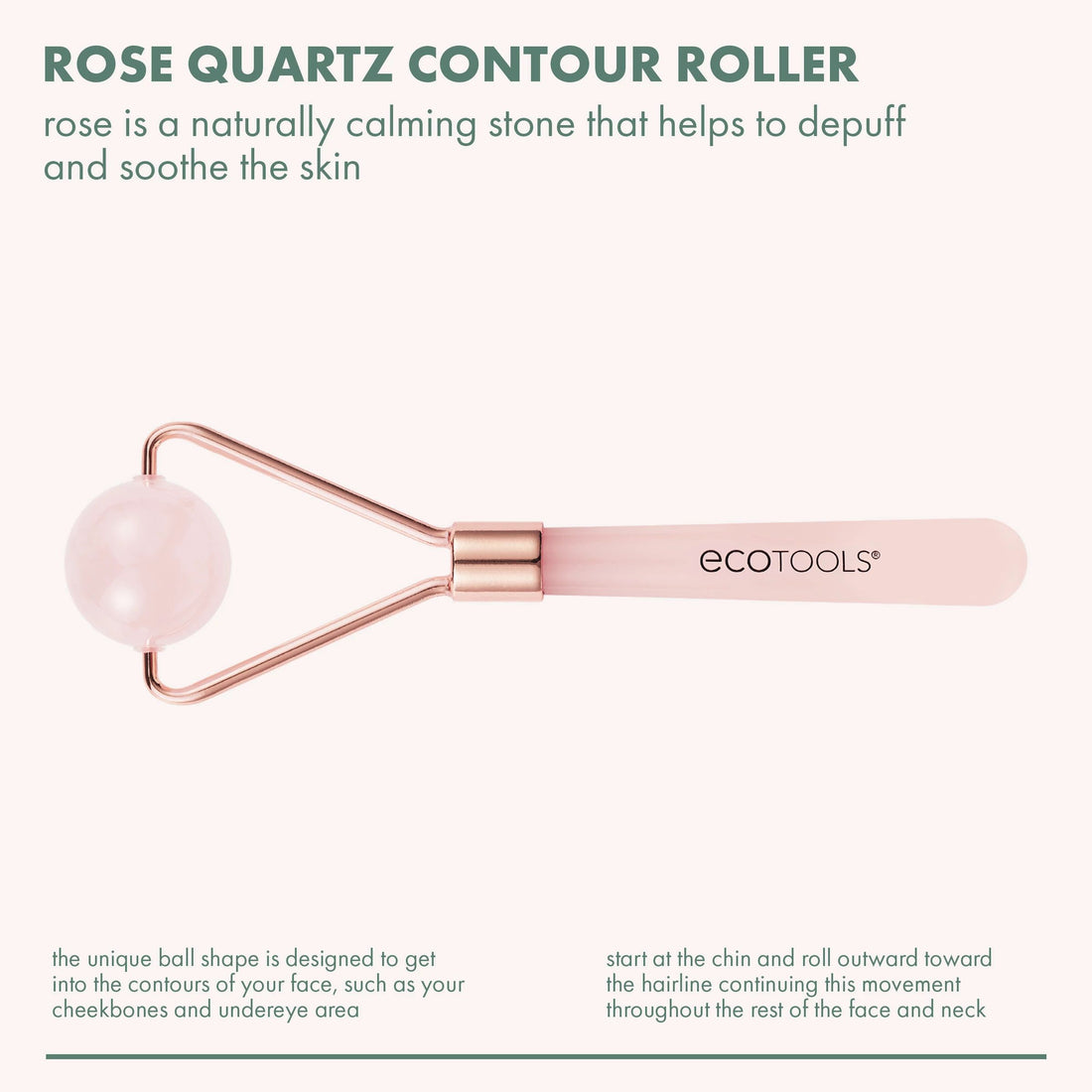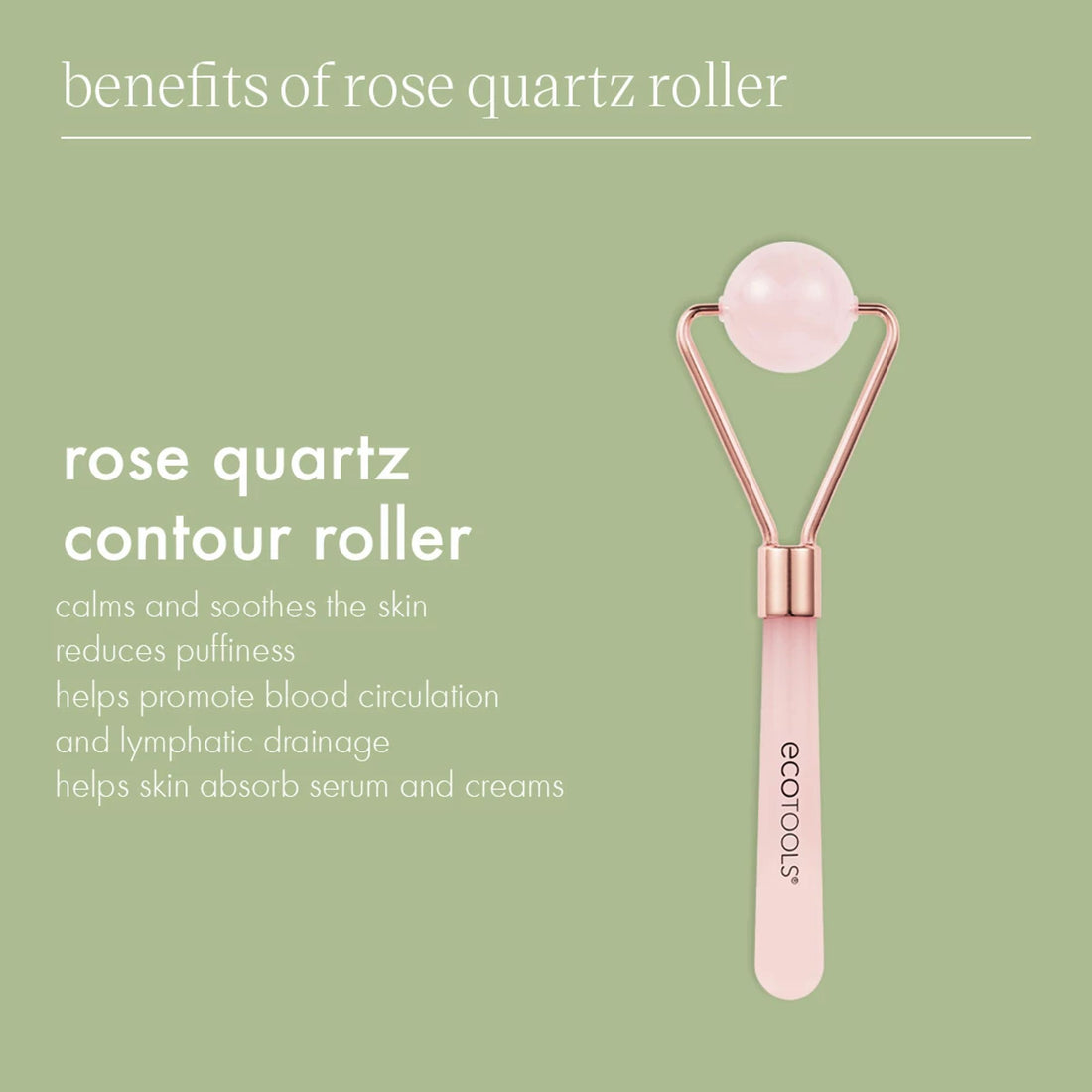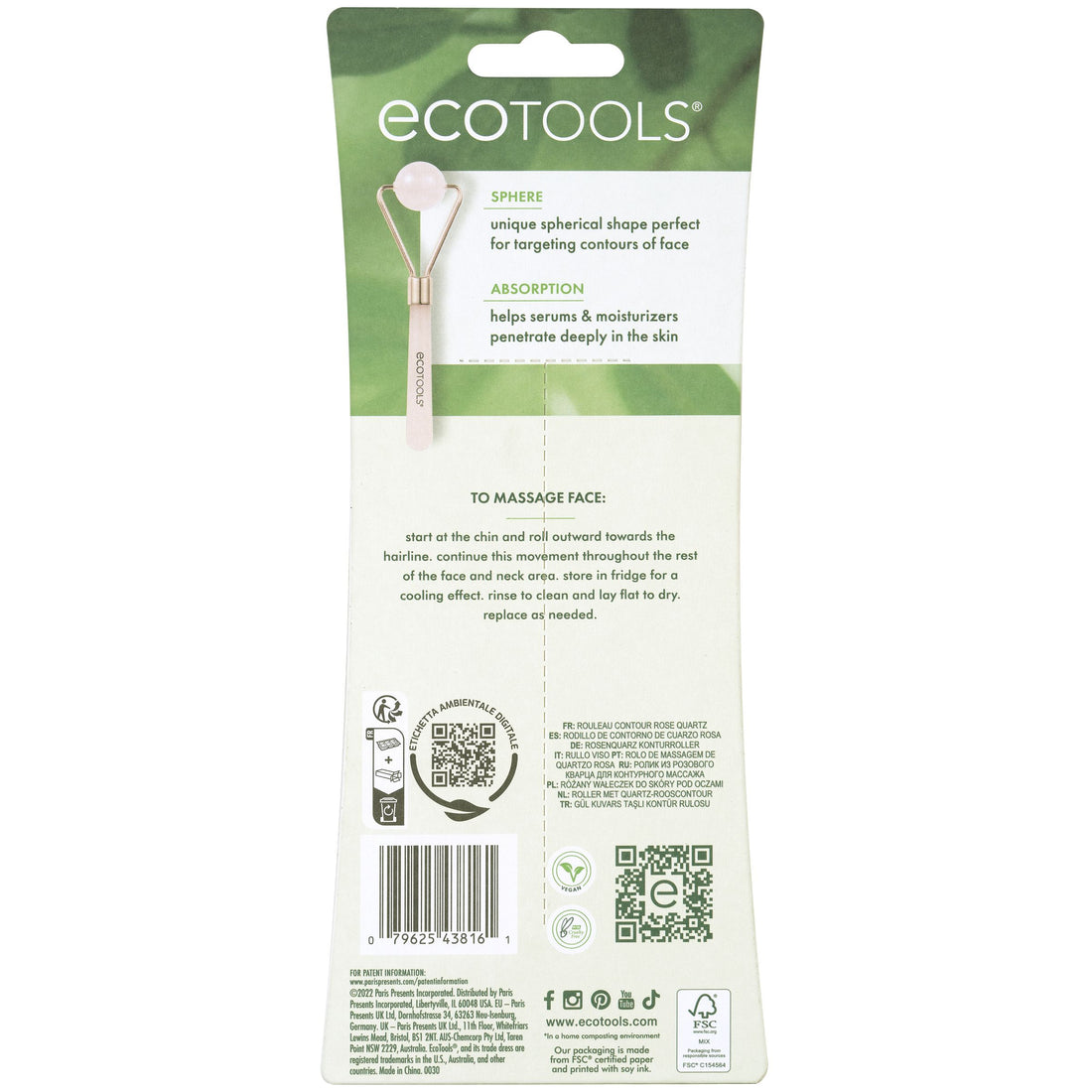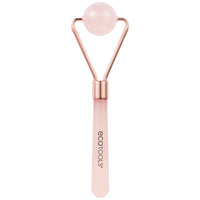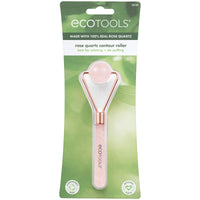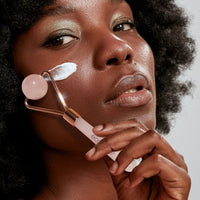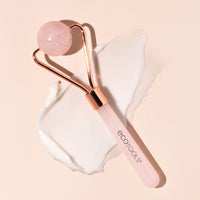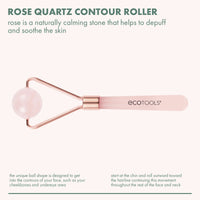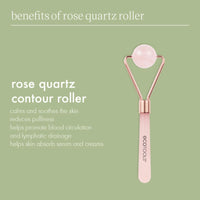 Rose Quartz Facial Roller
The EcoTools Rose Quartz Contour Roller is created with real rose quartz which has calming and soothing benefits for the skin. Unlike, a normal-shaped stone roller, the EcoTools Rose Quartz Roller has a unique ball shape that is able to get into hard-to-reach areas of your face. It can get into the contours of your cheeks, along your jawline, and under your eyes. Start by applying your favorite moisturizer or serum and roll outward towards your hairline. Continue that movement throughout the rest of your face and neck area. To help depuff the eye area, store the Rose Quartz Roller in the fridge for an added cooling effect. Personal well-being has become a more essential part of everyone's daily routine, and incorporating skin tools into skincare has benefits that go beyond just the skin. Made from naturally-occurring materials, skincare has never felt so good. Never fear as EcoTools products are eco-friendly, vegan, and cruelty-free.
• The Rose Quartz Roller is designed with a unique ball shape to target hard-to-reach areas of your face such as your cheekbones and under-eye area
• This EcoTools roller is made with 100% rose quartz which is known for its calming effects
• Pair the Rose Quartz Roller with your favorite facial moisturizer or serum
• Tip: Store in the fridge or freezer for an added cooling and depuffing effect
• Use in the morning to depuff the under-eye area and help ease tension in the face
• The contour roller promotes lymphatic drainage, which can benefit beyond just the skin
• Safe for all skin types- normal, dry, sensitive, oily, and combination
• Cruelty-Free and Vegan - EcoTools products are never tested on animals
• FSC certified, biodegradable paper packaging printed with soy ink
• Made with recycled materials - EcoTools believes in reducing waste by using recycled plastic in our products
Start at the chin and roll outward towards the hairline. Continue this movement throughout the rest of the face and neck area. Store the roller in the fridge for a cooling effect.
Rinse to clean and lay flat to dry. Replace as needed.Do not use on irritated, damaged or broken skin. If irritation develops, discontinue use immediately.