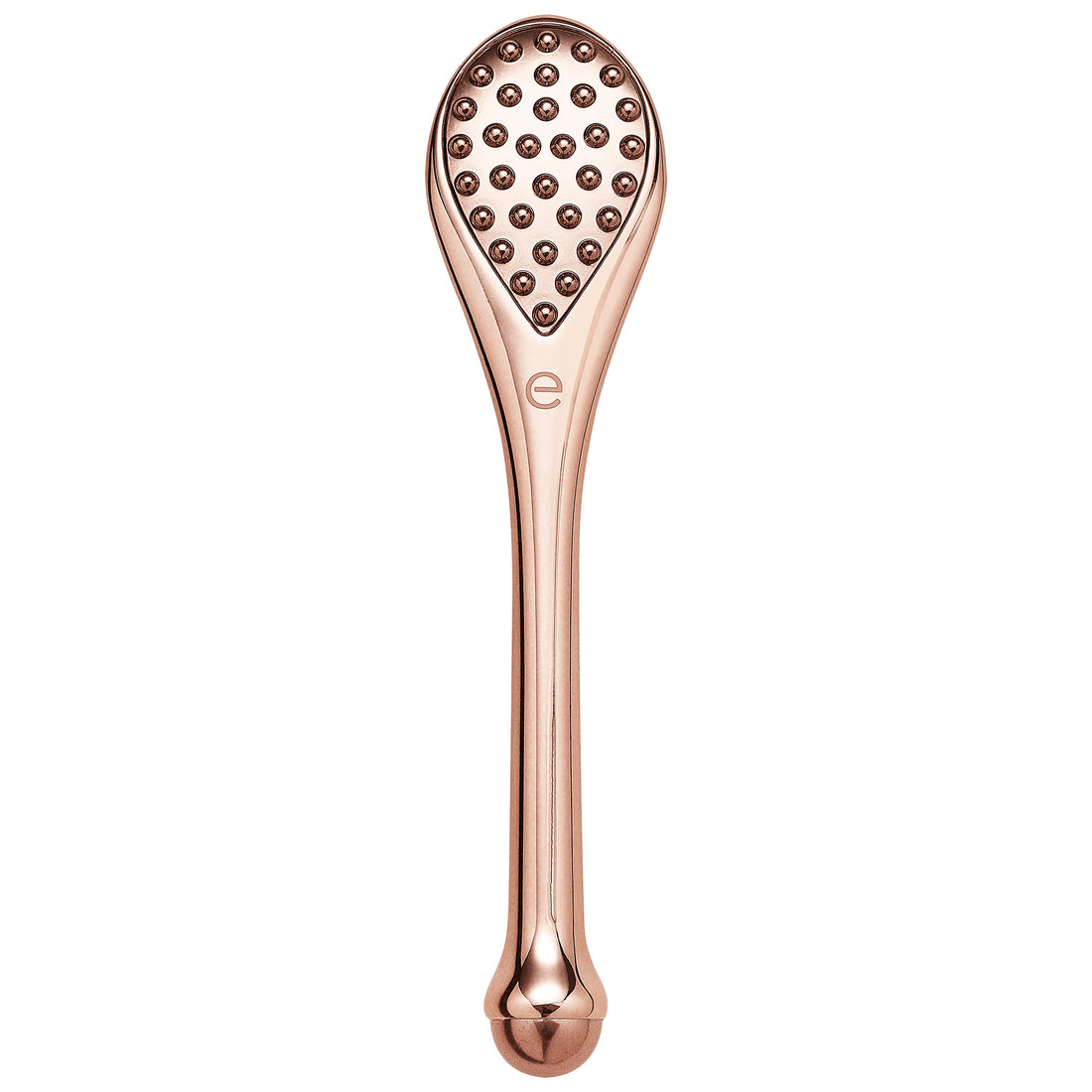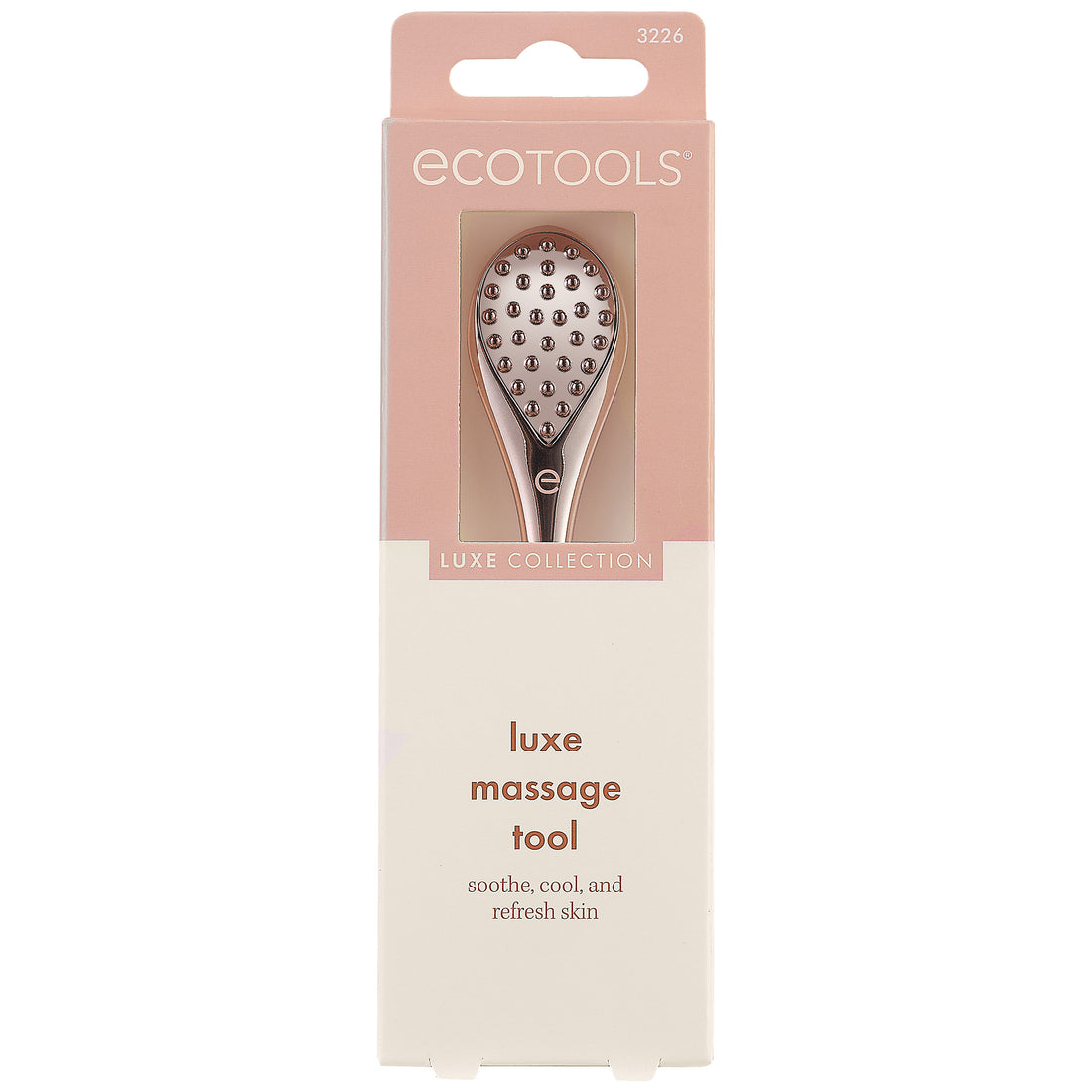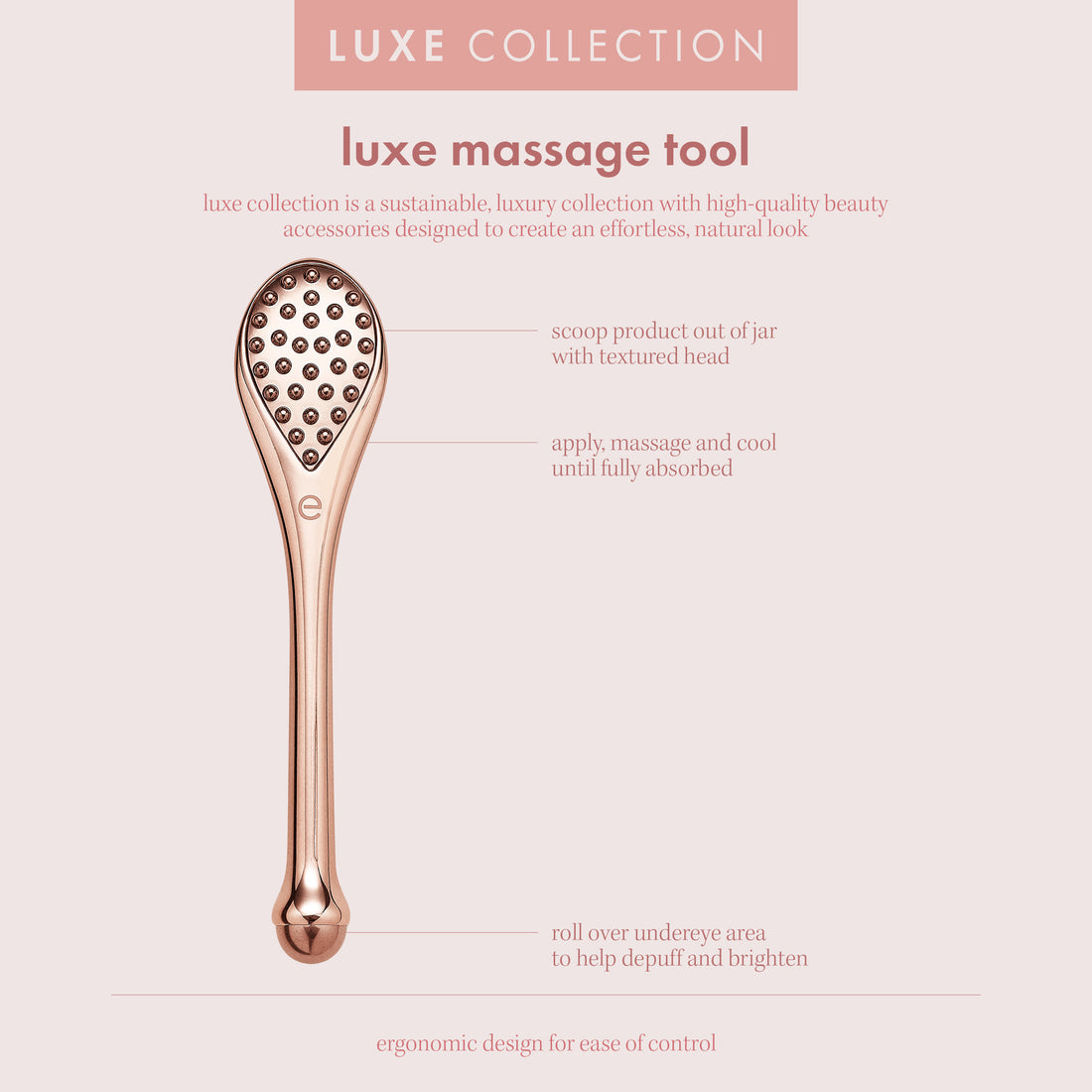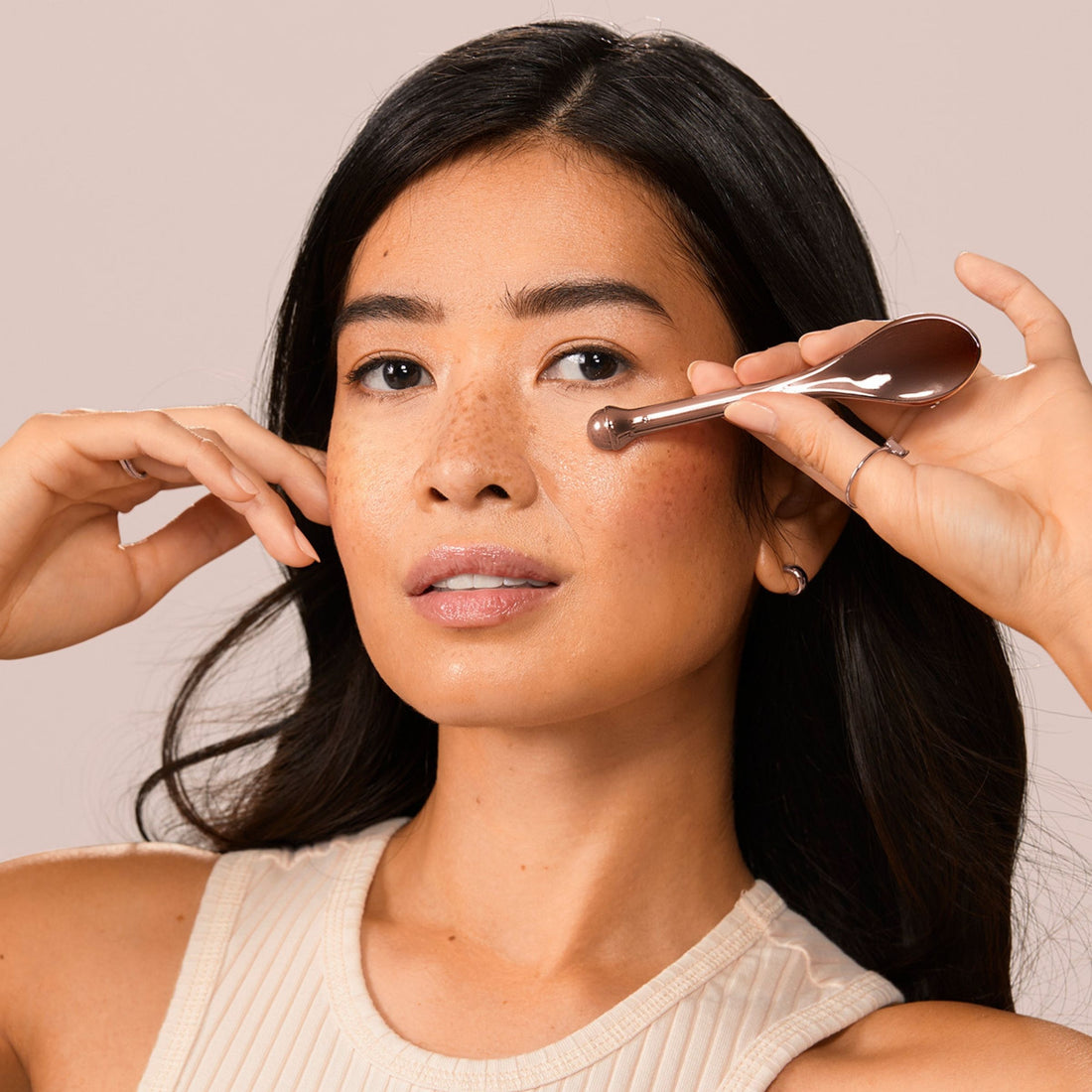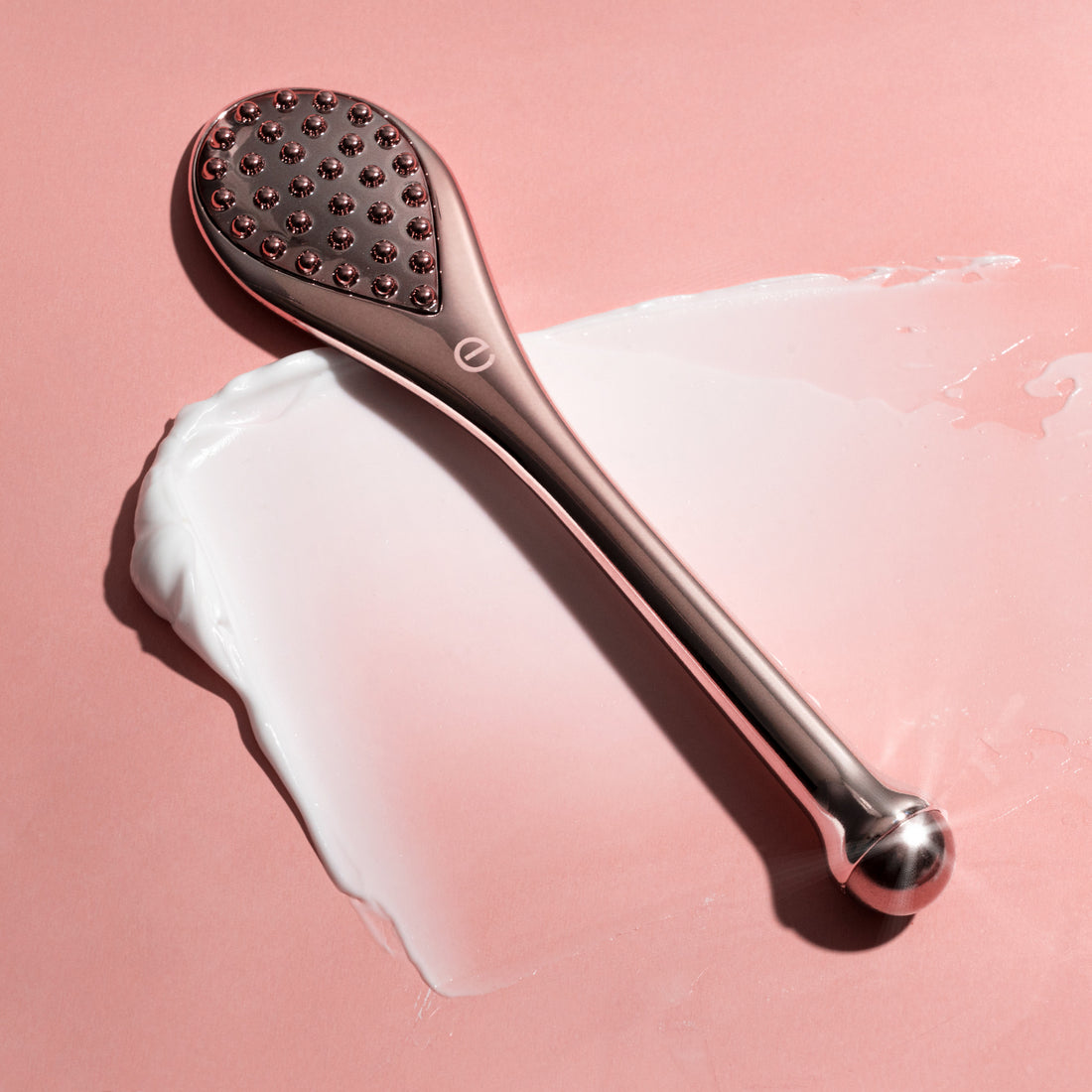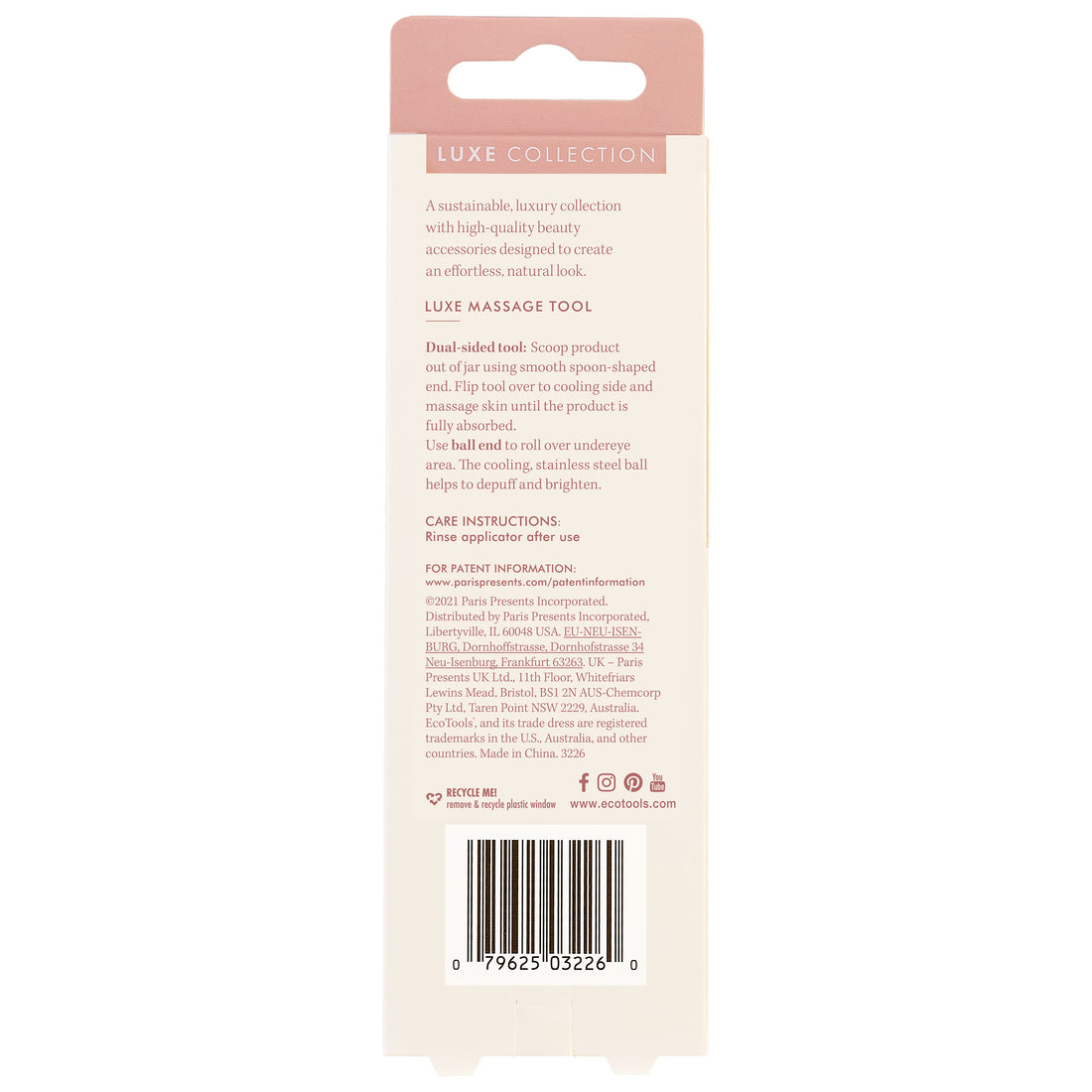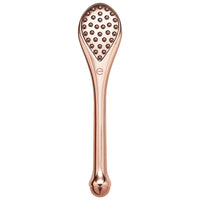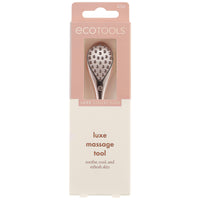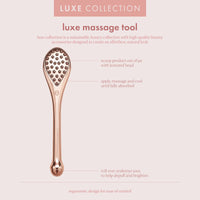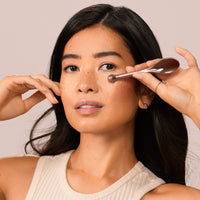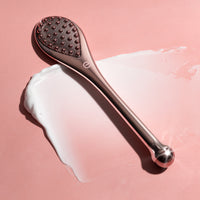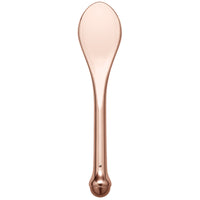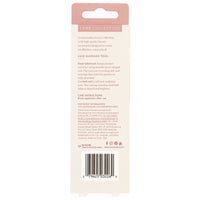 EcoTools Luxurious Facial Massage Tool will soothe, cool, and refresh your skin to prep your face for the day and treat your skin at night. Pair our Luxe Massaging Tool with your favorite serum, oil, or undereye cream for a spa-like skin care tool. Cooling stainless steel helps to depuff puffiness around the eyes along with making a luxurious facial massage tool. One side of this dual-ended, multipurpose massage tool has a textured head to massage products into the skin. All of the EcoTools facial tools are eco-friendly, 100% cruelty-free, and vegan-made. This facial massager is an essential skincare tool for your beauty kit for calming inflammation. Use the beauty massager for your face in the morning to prep and hydrate then at night to massage and soothe. The cooling ball helps to depuff and brighten along with achieving higher product absorption for better hydration results. The massaging tool is part of the EcoTools Luxe collection of sustainable high-quality beauty and skincare accessories designed to create an effortless, natural look.
• Skincare massaging tool that is designed with dual ends to massage products into the skin and a ball end for removing puffiness
• EcoTools skincare facial tool is best paired with your favorite undereye cream, serums, oils, and moisturizers
• The facial tool is made of cooling stainless steel that helps to calm inflamed skin and puffiness and soothe the skin
• This beauty massager for your face has a textured head to help massage products deeper into the skin
• The ball end on the massaging tool works best under the eyes to help reduce puffiness
• High quality, stainless steel, luxurious, facial massager skincare tool
• The facial massager tool is easy-to-use and clean while giving you a luxurious, radiant complexion.
• The face massage tool has a ball roller to depuff and brighten while helping product absorption into your skin to remove puffiness and cool your skin
• EcoTools never tests their products on animals so that they can guarantee their products are 100% cruelty-free, vegan and PETA certified
First, spoon skincare products out of a jar using the scoop and apply products to the face. Flip over to the textured head to massage the product deeper into the skin. Bonus – this is naturally cooling so you're getting the added benefits of helping to calm inflammation. Use the ball end to roll over the undereye area. This cooling ball will help to depuff and brighten while also helping product absorption for better results.
Rinse the massage tool after each use with warm water and soap.

Precautions: Do not use on irritated, damaged, or broken skin. If irritation develops, discontinue use immediately.