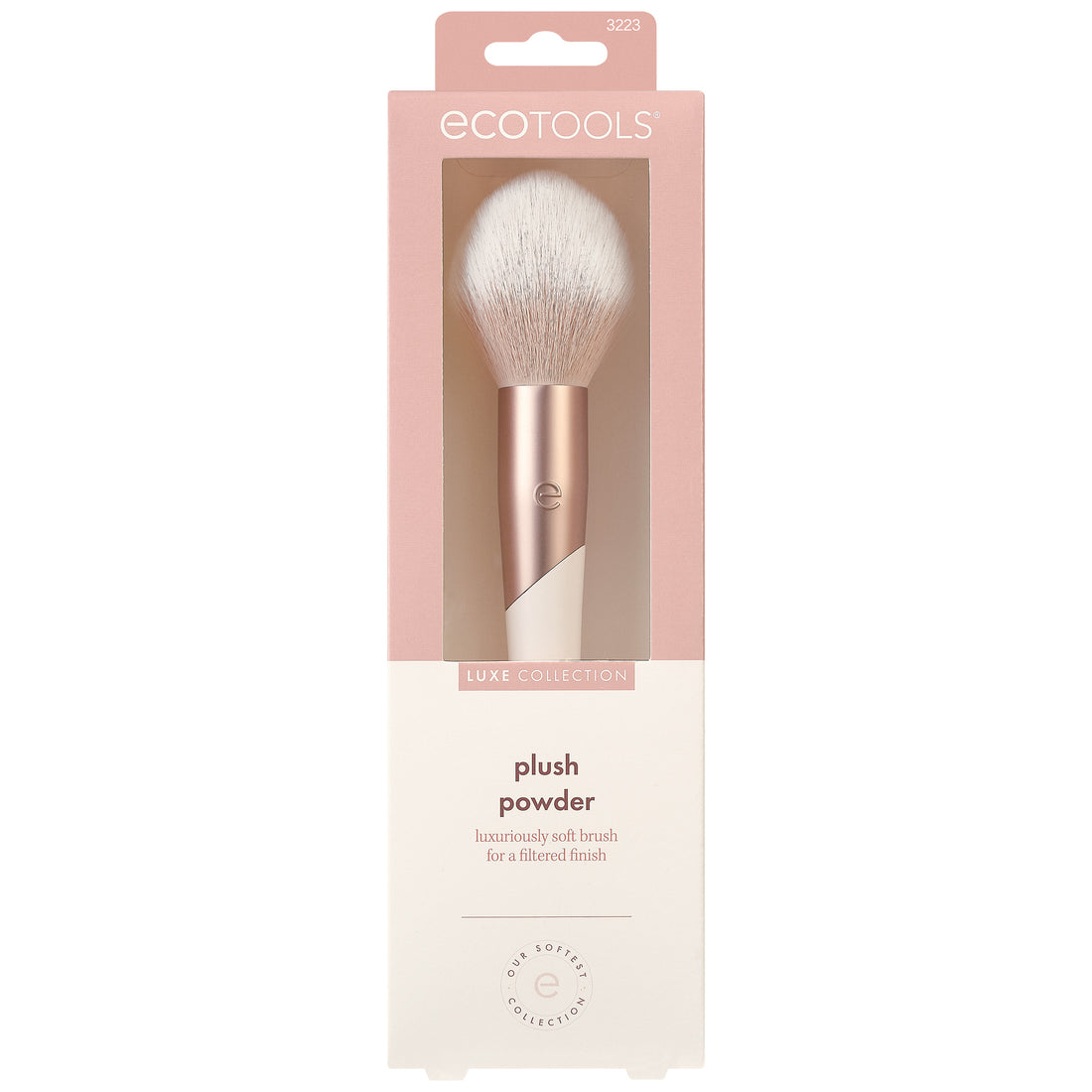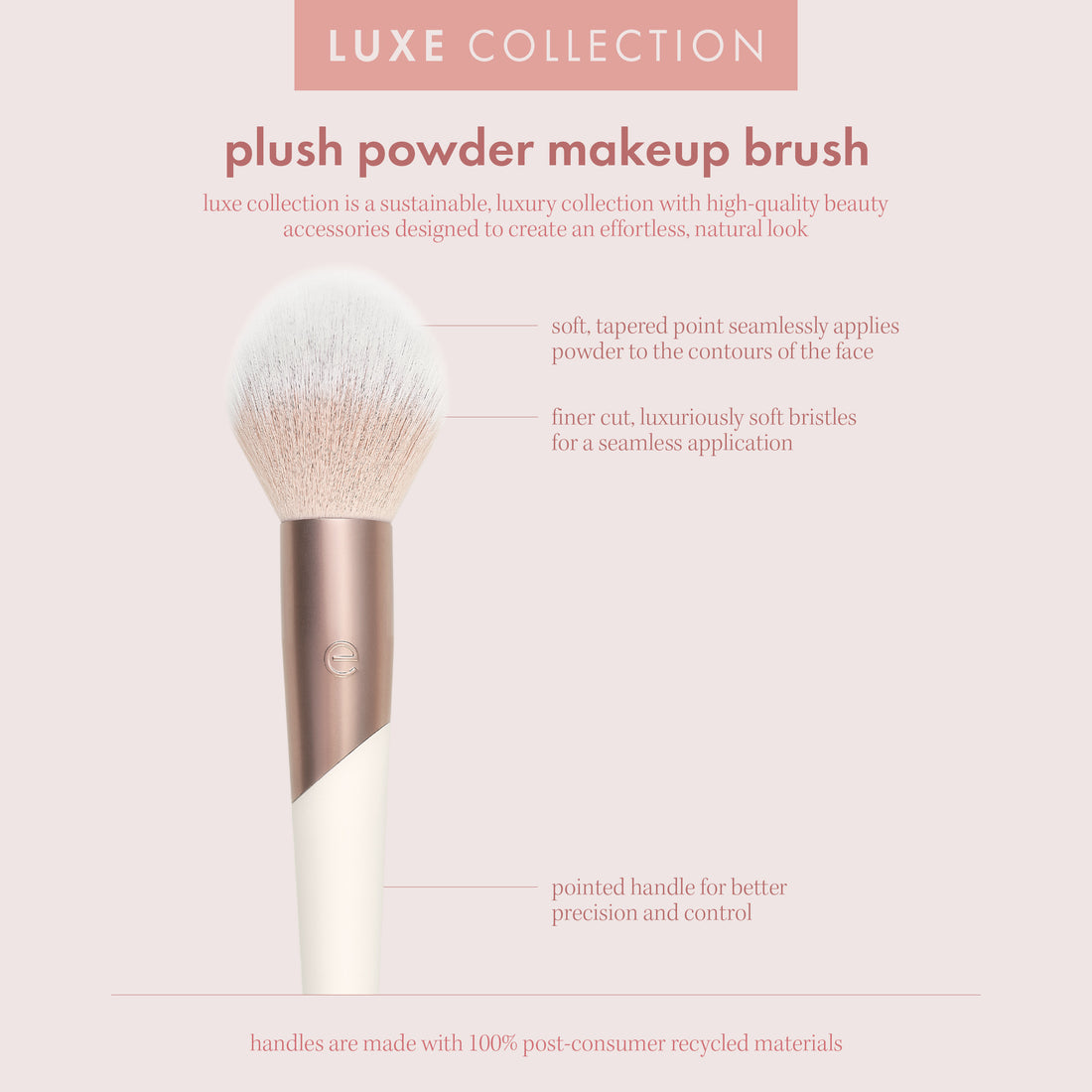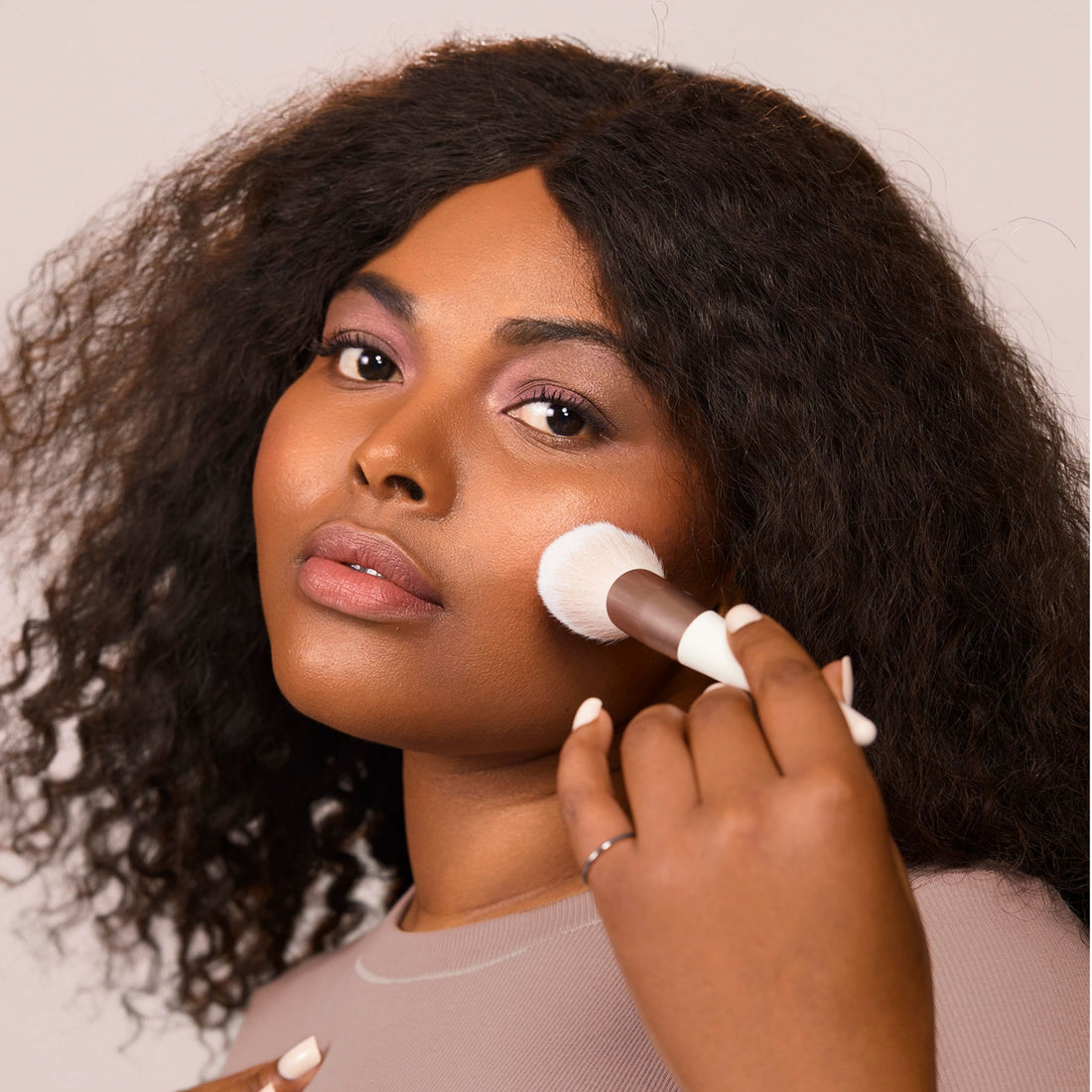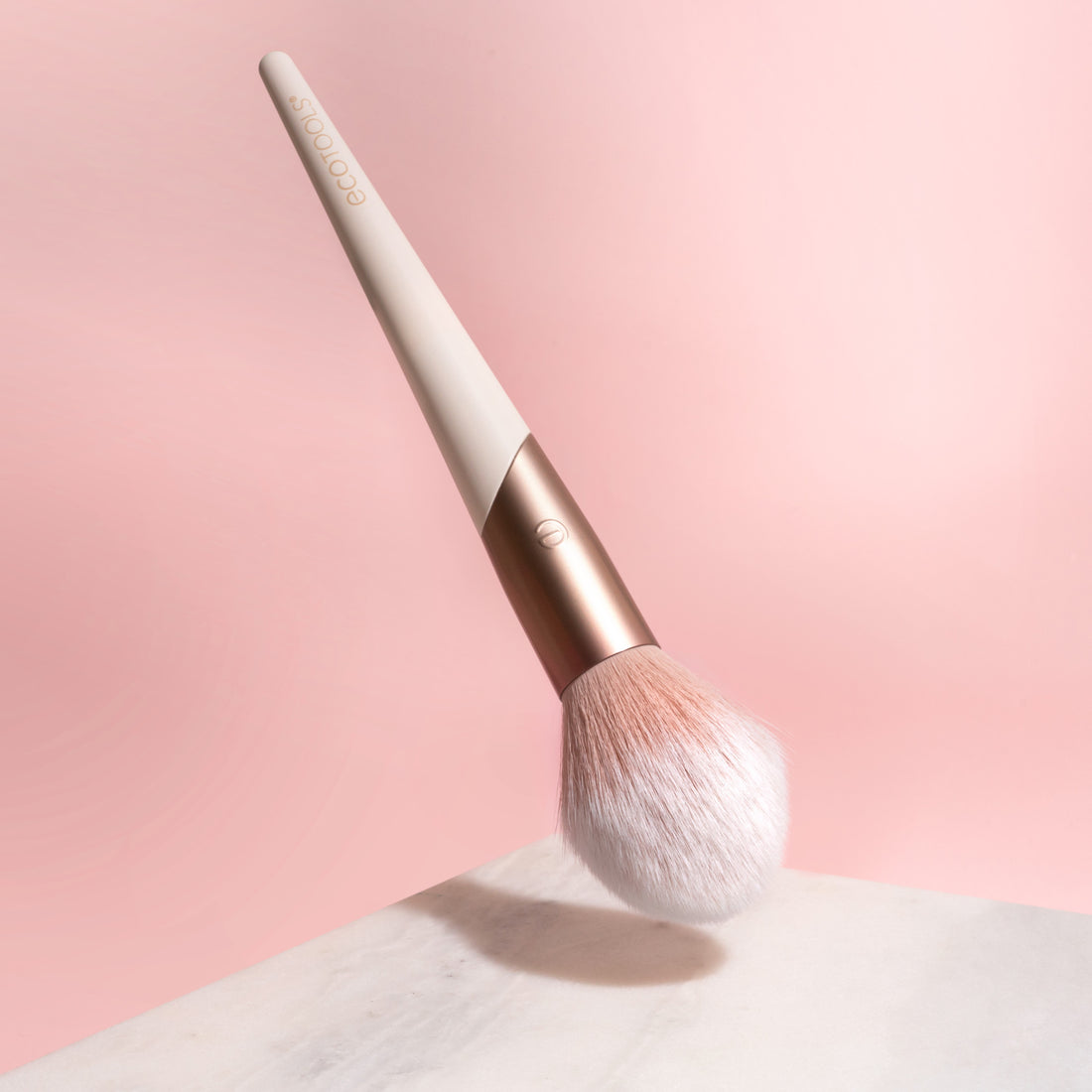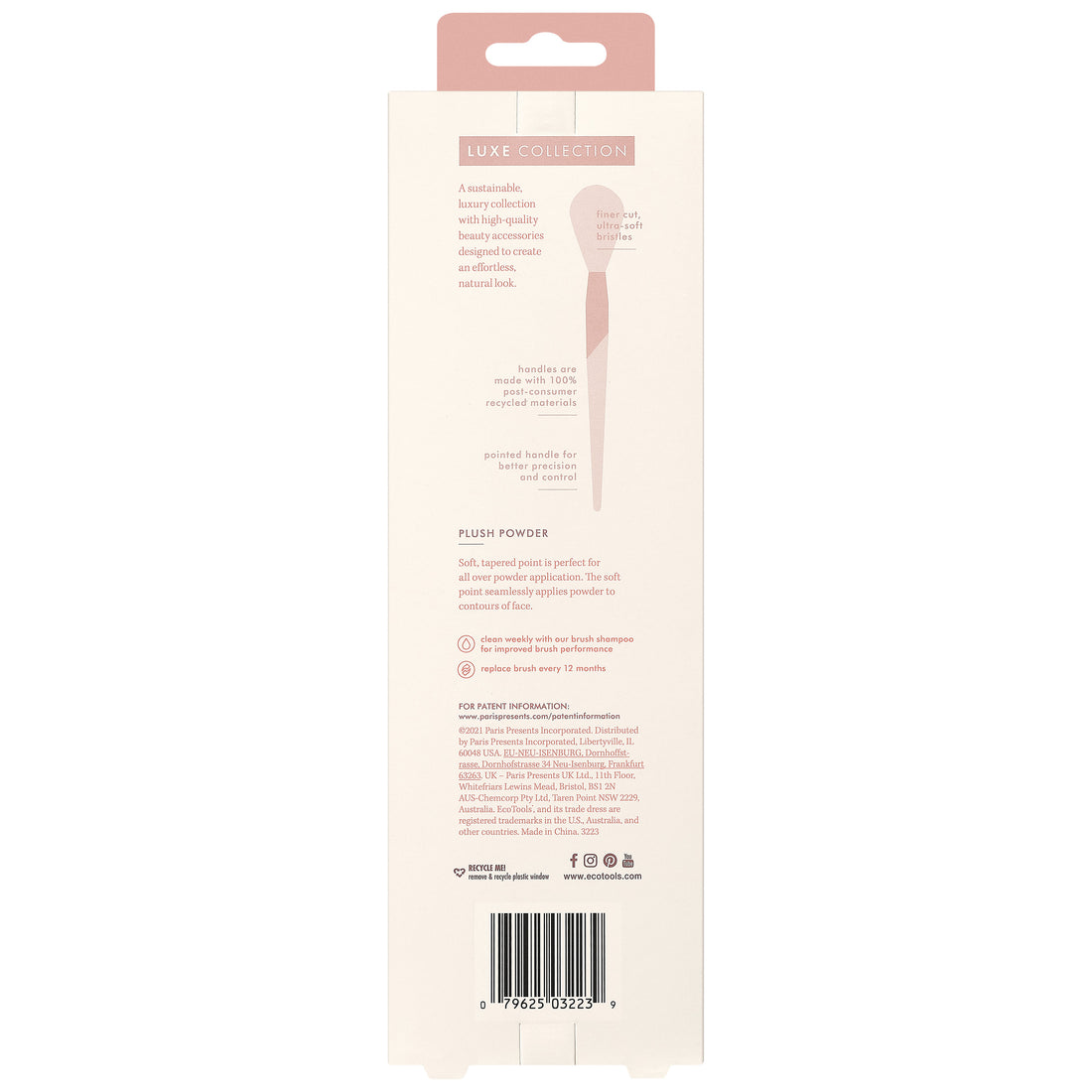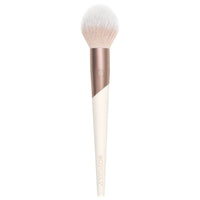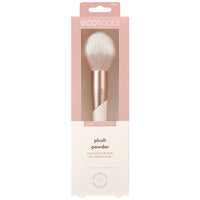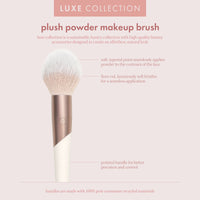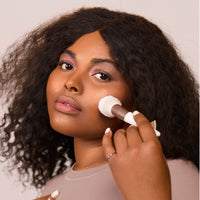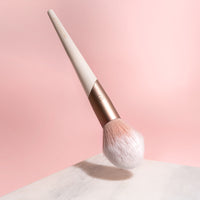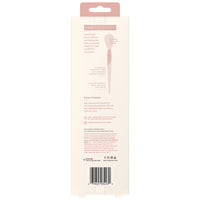 Luxe Exquisite Plush Powder Brush
EcoTools Luxe Plush Powder Makeup Brush has ultra-soft, densely packed bristles for a luxurious feel on your skin with maximum product pickup. The makeup brush has a sleek pointed, ergonomic handle for control and precision when applying skincare products. The face powder brush is made with 100% post-consumer materials to make it eco-friendly, vegan, and 100% cruelty-free. Pair the makeup brush with your favorite setting powders, powder concealers, bronzers, or blushes and dust all over for an even full coverage finish with professional results. Sculpt, blend, or achieve full coverage while using fewer products with a high-quality loose powder brush. Part of the EcoTools Luxe collection of sustainable high-quality beauty and skincare accessories that are designed for creating effortless, natural looks using the softest bristles yet. The soft tapered point is used for doting powder lightly all over while tapping lightly under the eye for precision application of setting powder. Sweep to blend bronzers and blushes across the cheekbones for a soft, sculpted glow with less product to build up your coverage.
• Use this EcoTools Luxe powder brush to create a soft, filtered finish with buildable coverage
• Face powder brush is best designed for use with powder, bronzer, and blush for a multiuse brush
• Makeup brush designed with finer cut, ultra-soft bristles and a sleek pointed handle for a better blush makeup brush with precision and control
• The Luxe Powder brush is made with high-quality items including aluminum ferrules
• EcoTools makeup powder brush is easy to clean with our brush shampoo or cleansing products
• EcoTools makeup brush handles are all made with 100% post-consumer recycled materials for an ecofriendly approach
• Loose Powder Brush that is 100% cruelty-free, vegan, PETA certified and never tested on animal
• Face Powder Brush is part of EcoTools Luxe Collection of ecofriendly luxury high-quality skincare accessories designed for creating an effortless, natural look
Use the soft tapered point to dust lightly all over the powder. Tap lightly under the eye for precision application of setting powder or powder concealer. Sweep and blend bronzer or blush across the cheekbones for a soft, sculpted glow.
Clean weekly with our EcoTools brush and sponge cleansing gel for improved performance.

Precautions: Do not use on irritated, damaged, or broken skin. If irritation develops, discontinue use immediately. Replace every 12 months.