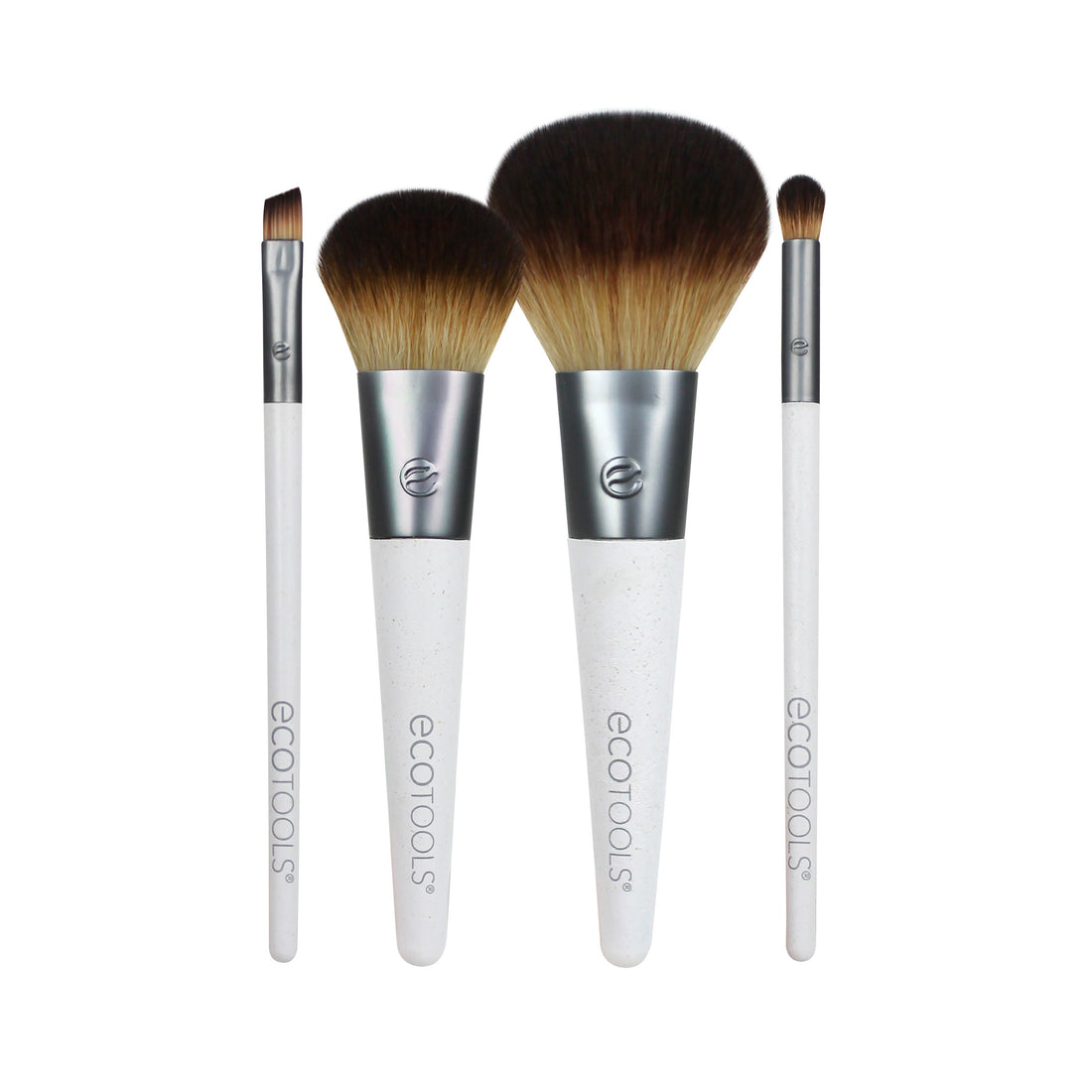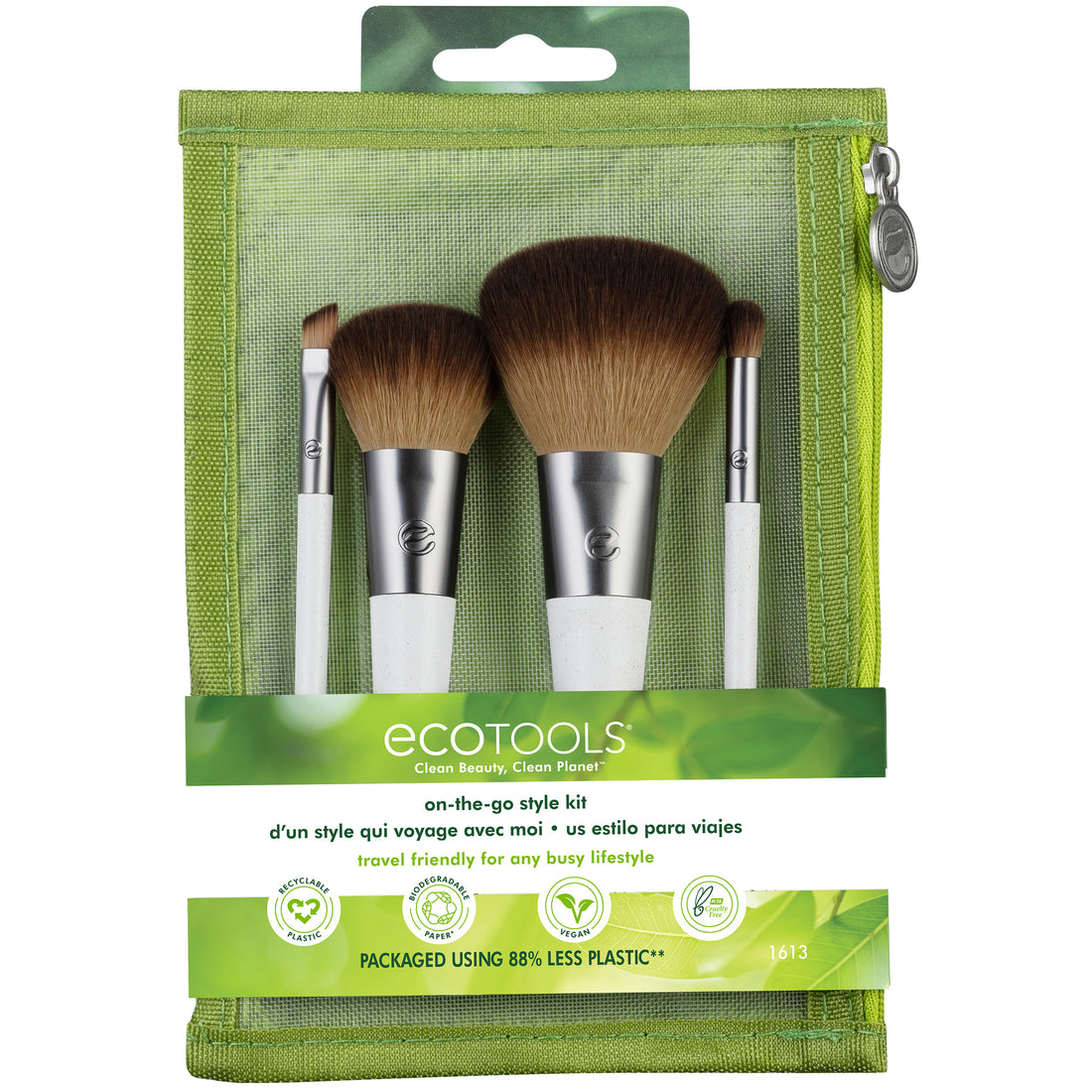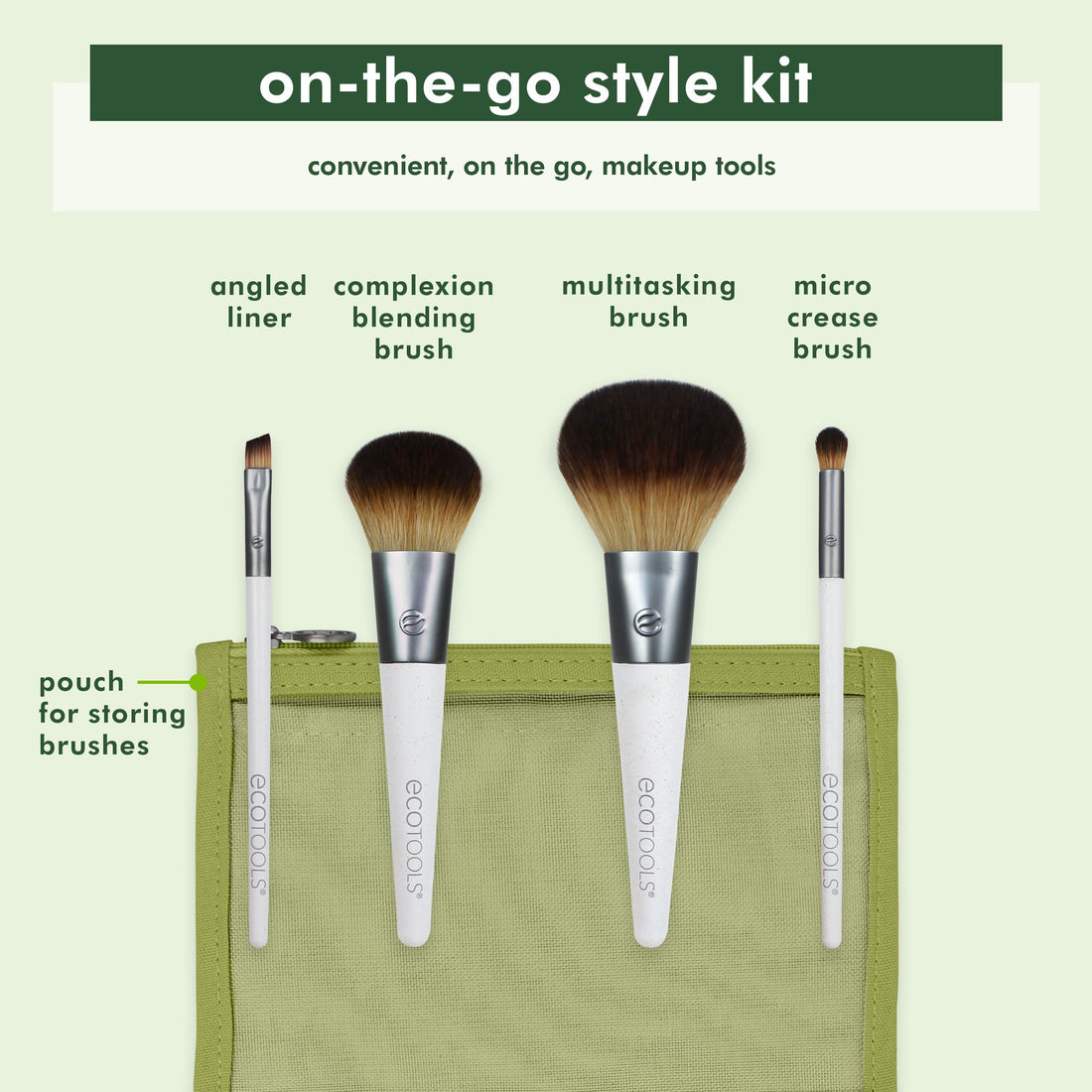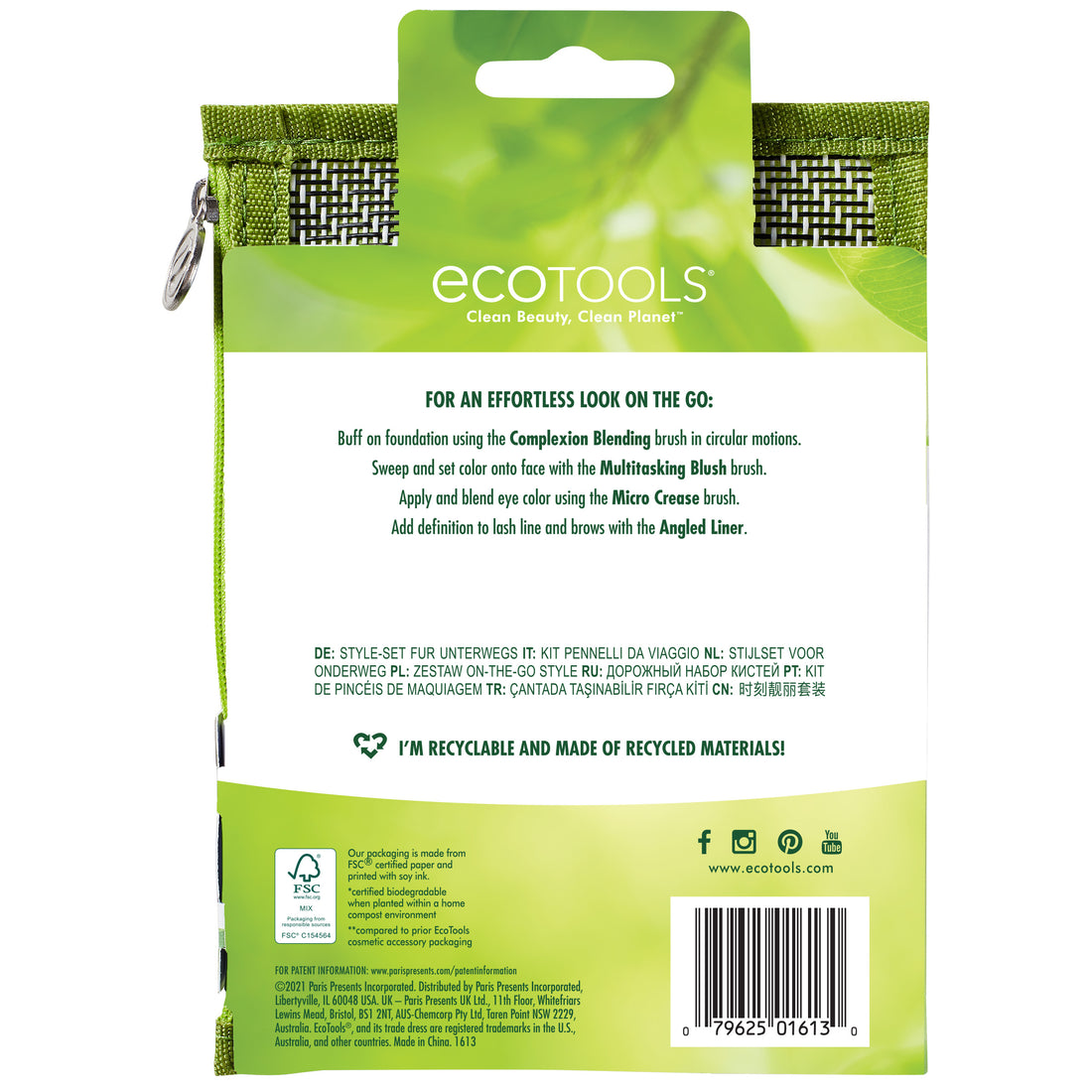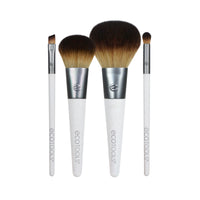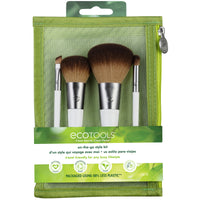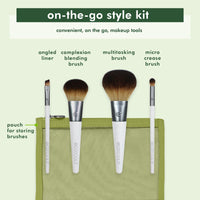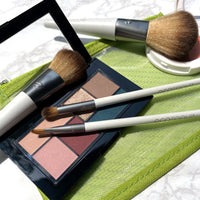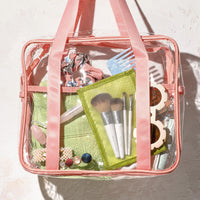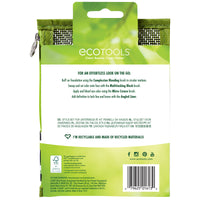 On-The-Go Style Makeup Brush Kit
The On-The-Go Style kit by EcoTools features all your favorite travel-friendly tools. This kit includes four eye brushes, three beauty look cards, and a pocket cosmetic case for storage. The brushes are made with sustainable bamboo handles with aluminum ferrule and soft, handcrafted synthetic bristles. The miniature brushes are easy to pack and fit easily into the case, perfect for traveling and on-the-go makeup applications! The EcoTools Brushes feature our signature smooth, renewable bamboo handles, synthetic Taklon bristles, and sleek ferrules made with recycled aluminum for a clean beauty experience. Achieve a streak-free look with buildable coverage that is not animal-tested and completely vegan! Whether you use them for the eyes, blush, foundation or to travel with, EcoTools makeup brushes flawlessly help apply products to your face regardless of skin tone and type. Made from recycled and sustainable materials to make you feel as good as you look with a classic flawless application to match.
• The On-The-Go Style Kit has all of your favorite travel-friendly tools for effortless application
• This kit includes 4 eye brushes and a cosmetic case to store your brushes when traveling or on the go!
• Buff on liquid or cream foundation using the Complexion Blending Brush
• Sweep and set powder blush onto the face with the Multitasking Blush brush
• Apply and blend powder or cream eye color and shadow using the Micro Crease brush
• Add definition to lash line and brows with the Angled Liner
• Handcrafted with eco-friendly materials and lightweight bamboo handles
• Made with synthetic Taklon bristles and sleek aluminum ferrules
• 100% Cruelty-Free and Vegan - EcoTools products are never tested on animals
Buff on foundation using the complexion blending brush in circular motions. Sweep and set color onto the face with the multitasking blush brush. Apply and blend eye color using the micro crease brush. Add definition to lash line and brows with the angled liner.
Run the bristles of the makeup brush under warm running water. Careful not to get the ferrules and handles wet. Apply a drop of gentle EcoTools Brush Cleansing Shampoo to bristles and work into a light lather. Rinse bristles thoroughly under warm running water. Continue rinsing until the water runs clear. Use a cloth to absorb excess water and reshape the bristle. Lay your makeup brushes flat and leave them to air dry.

Precautions: Do not use on irritated, damaged, or broken skin. If irritation develops, discontinue use immediately. Replace every 12 months.