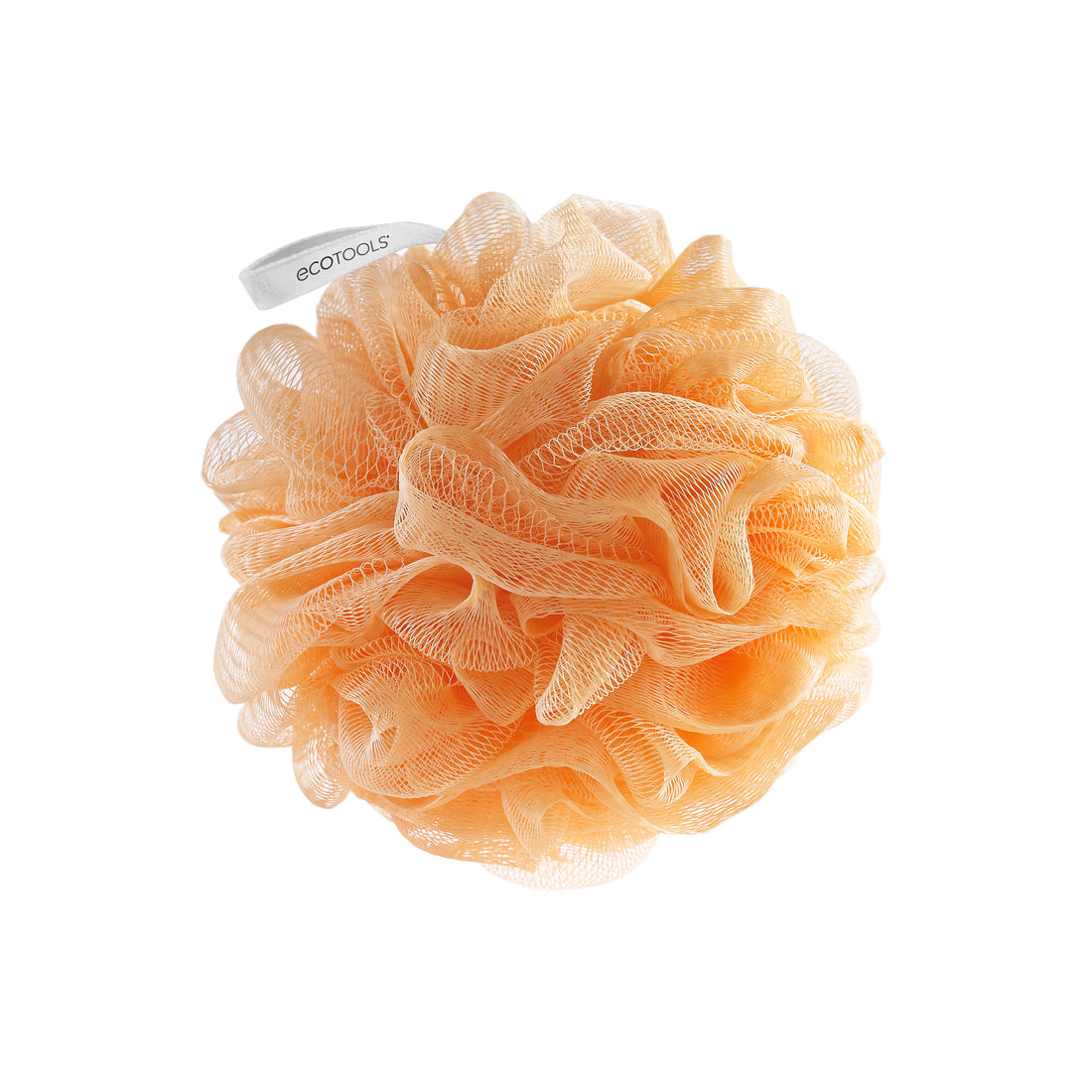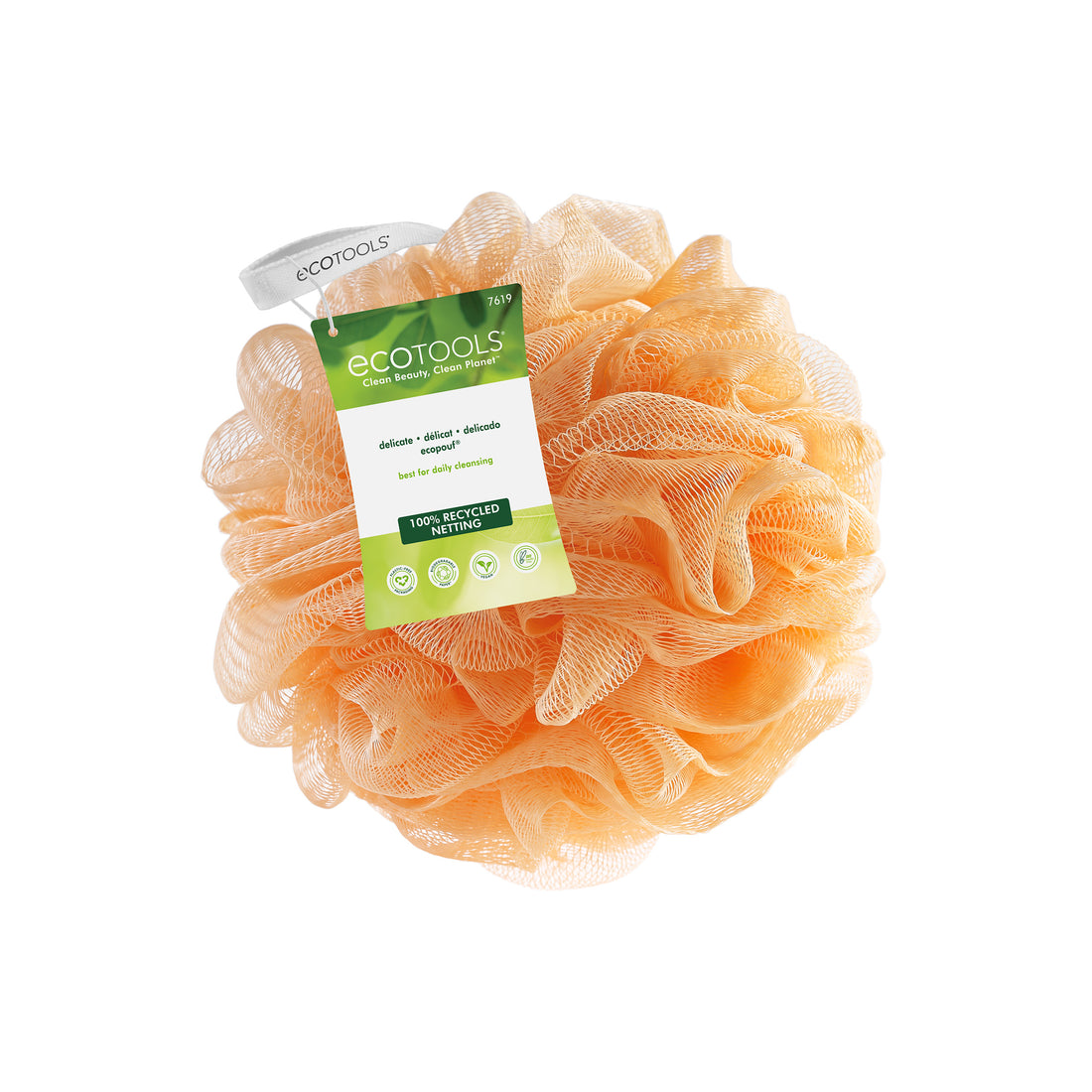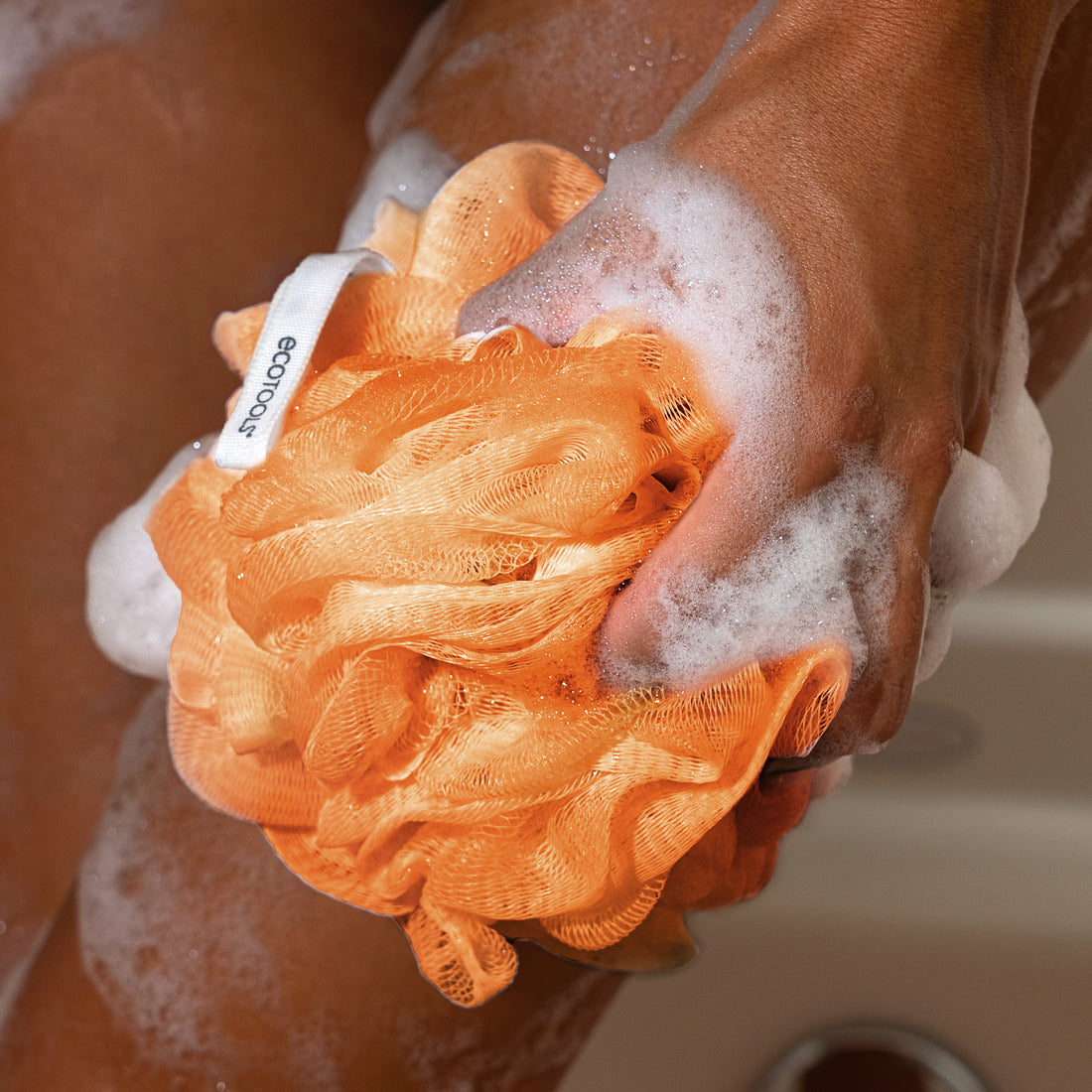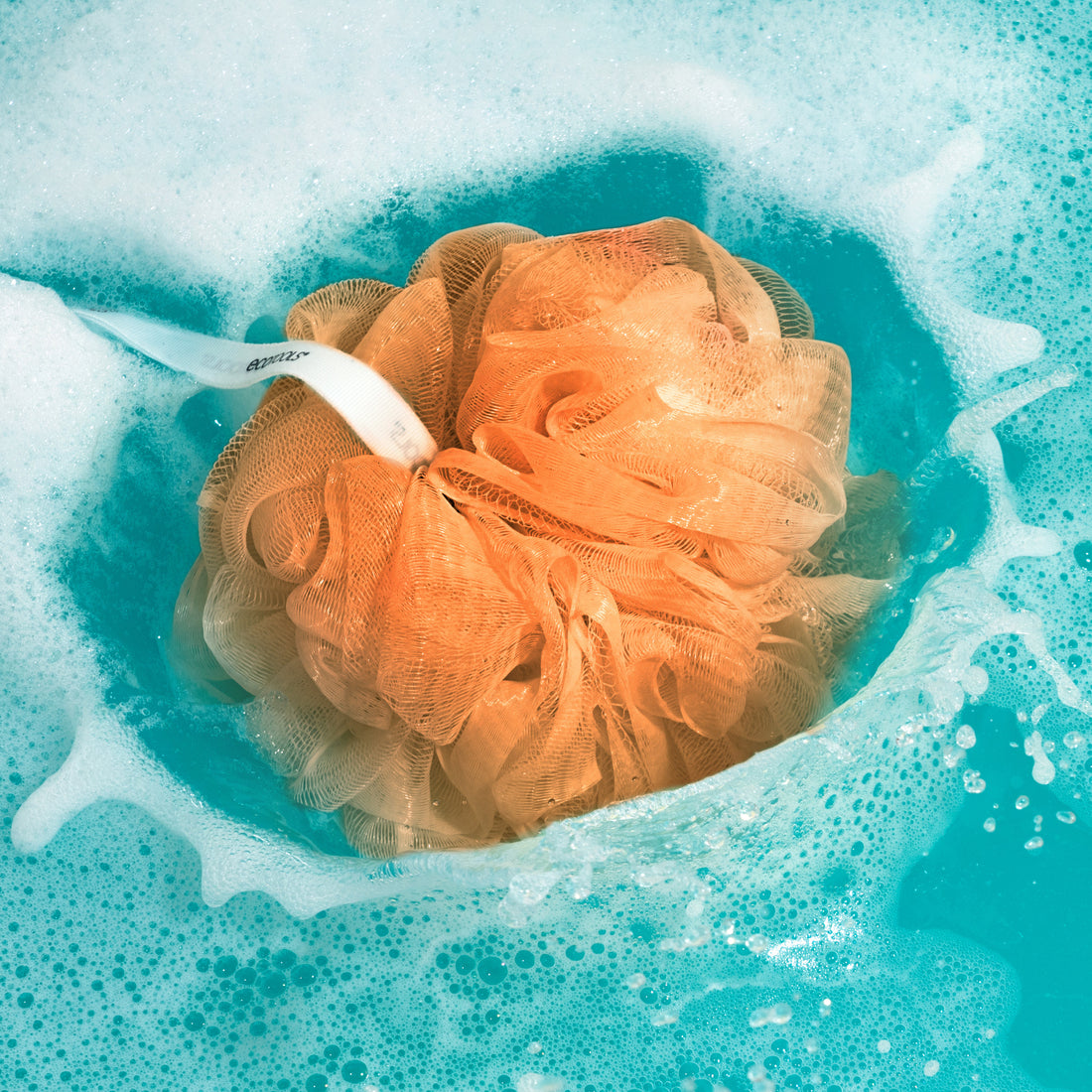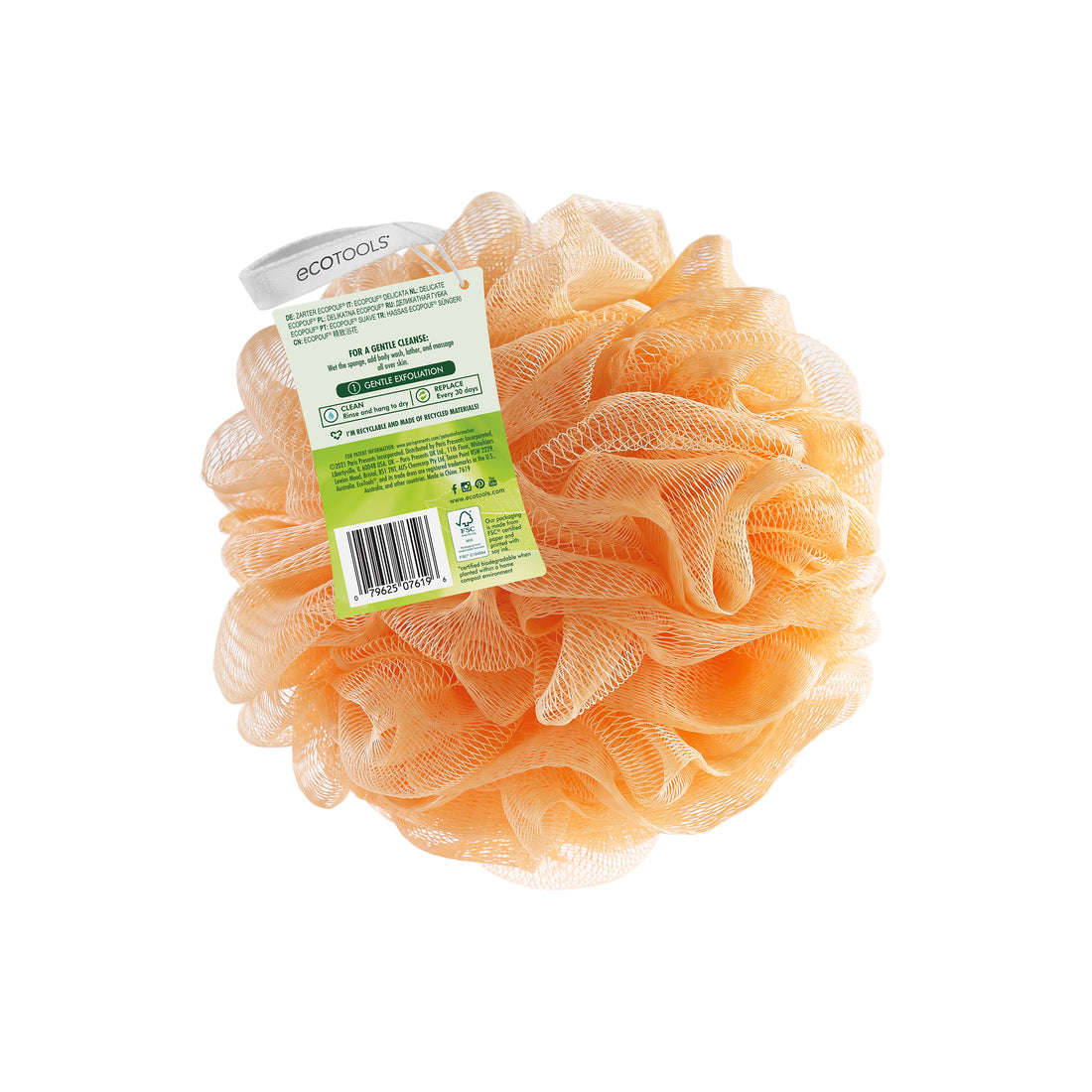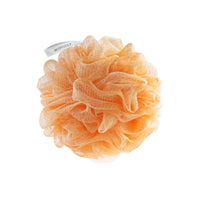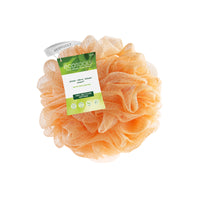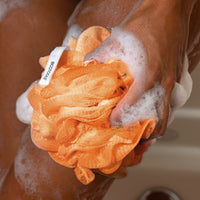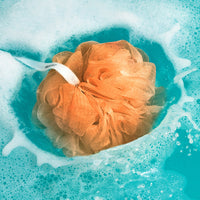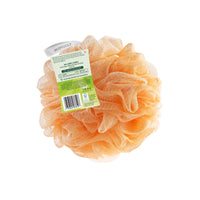 Delicate Recycled EcoPouf®, Peach
The EcoTools Peach EcoNet Delicate Recycled EcoPouf® is designed with a natural loofah and recycled netting for a 2-in-1 all-over clean. Cleanse and exfoliate the skin with the EcoTools Peach EcoNet Delicate Recycled EcoPouf®. The loofah exfoliates and the pouf side creates a rich lather to leave your skin glowing and fresh. Maintaining our fitness makes us even more confident and happy and leads us to live a healthy life. By using these products everyone can feel their real capability and strength in them. These products are named for their quality durability and stability. EcoTools bath and skincare products will reveal radiant skin. Our products are 100% vegan and have never been tested on animals, making them cruelty-free as well. We believe in reducing waste and using recycled aluminum and recycled plastic in our products. This EcoTools EcoPouf® is designed with soft and gentle recycled netting to remove dead skin cells for deep, all-over clean, healthy, glowing skin.
• The EcoTools EcoNet Recycled EcoPouf® Sponge is designed with super soft recycled netting for a gentle, all over clean
• Gentle exfoliation to scrub away dead skin cells, oil, dirt, and other skin impurities
• Pair with your favorite body cleansers, washes, and scrubs for an all-over cleanse
• EcoTools sponge is delicate and gentle, letting the loofah sponge reveal radiant skin
• Made with a hanging ribbon for added drying ease and convenience
• Cruelty-Free and Vegan
Apply body wash and bring to lather to wash body until clean.
Hang to dry. Replace after 30 days.

Precautions: Do not use on irritated, damaged, or broken skin. If irritation develops, discontinue use immediately.