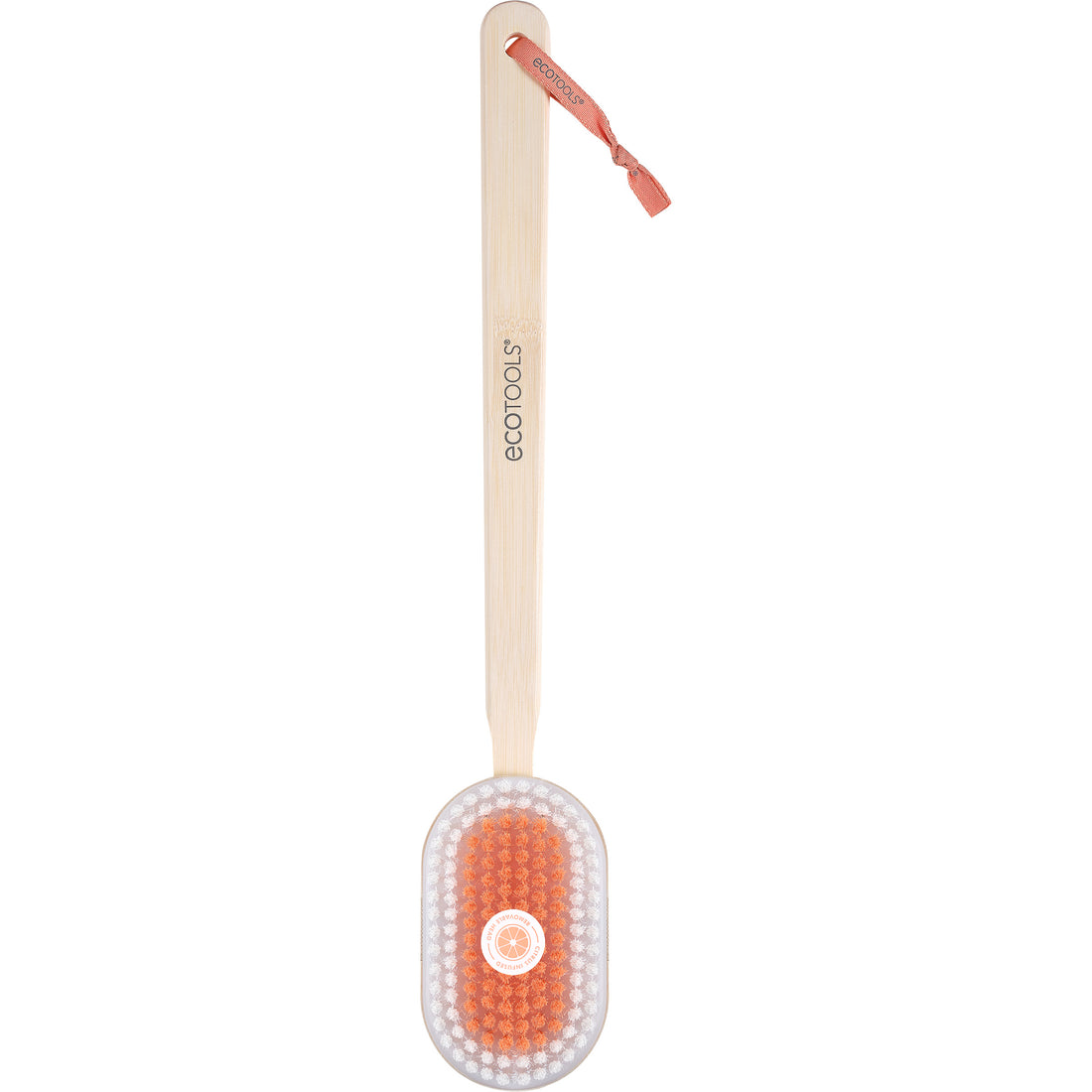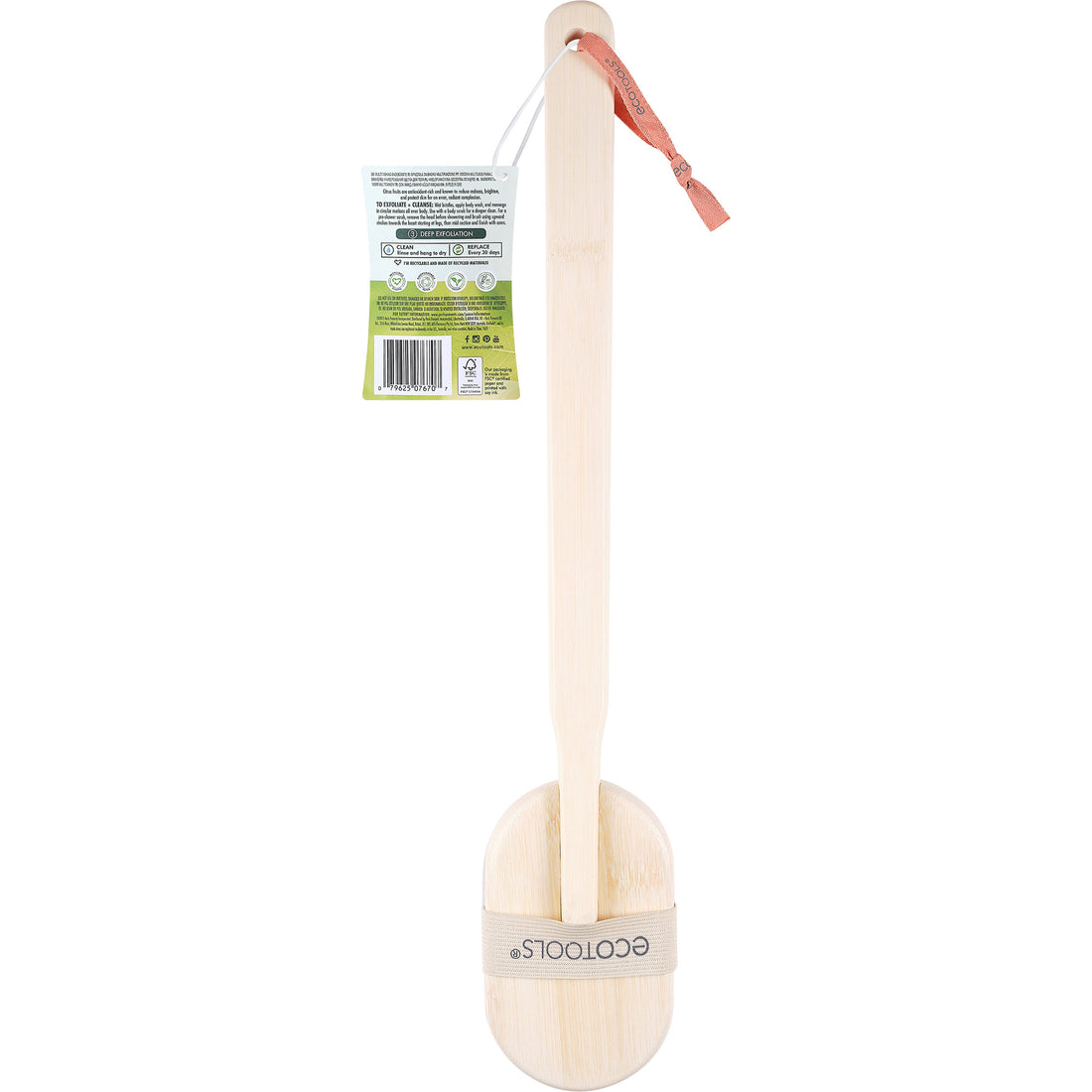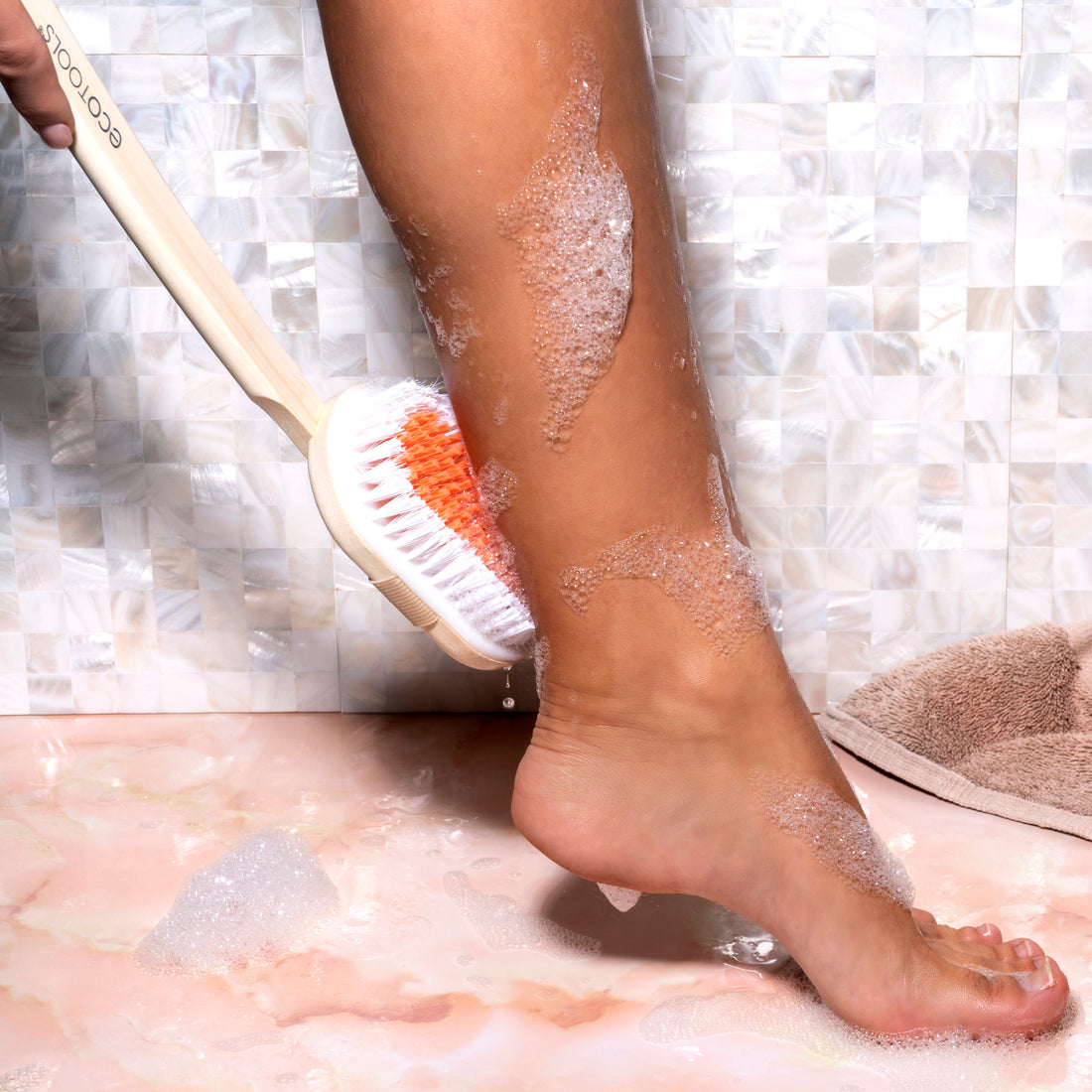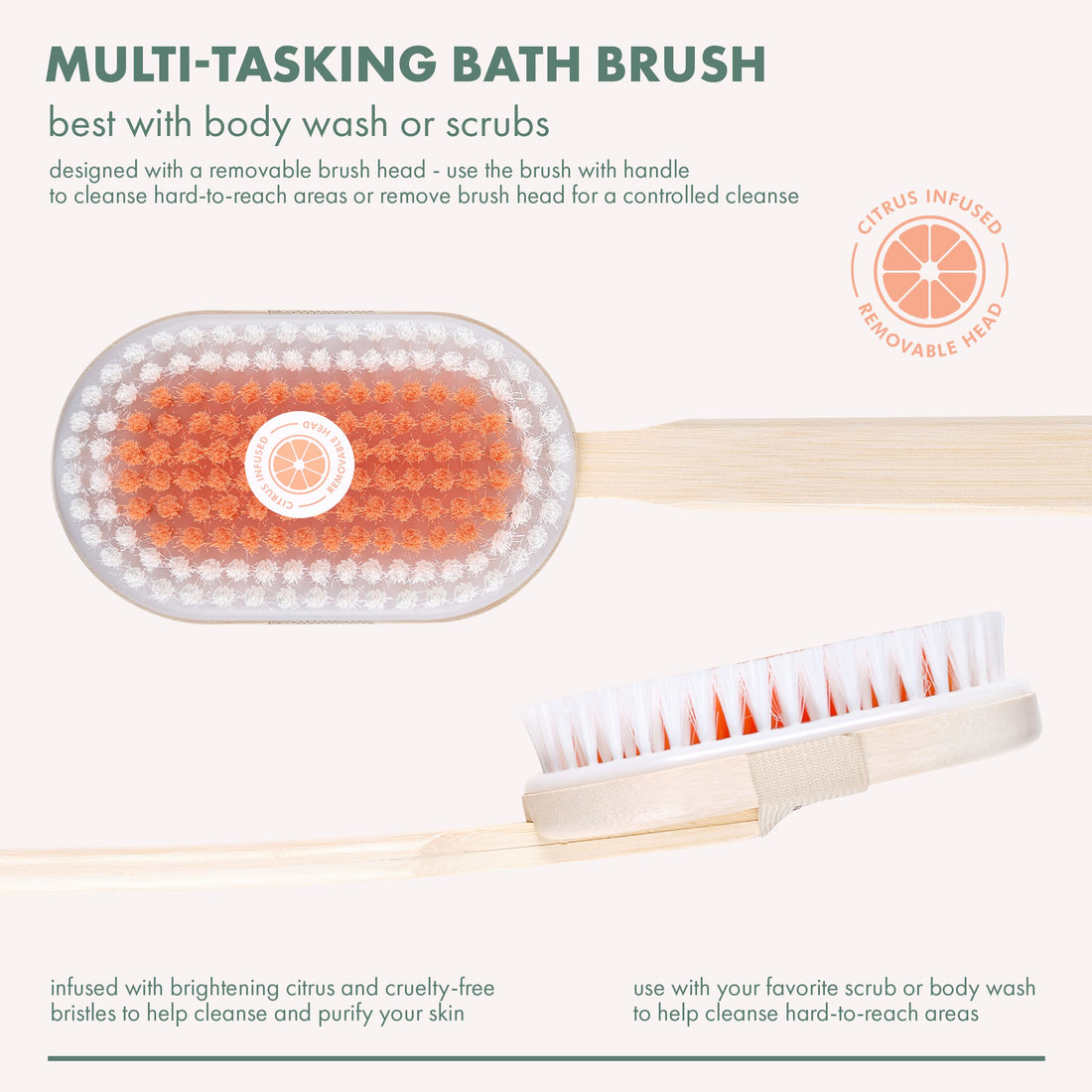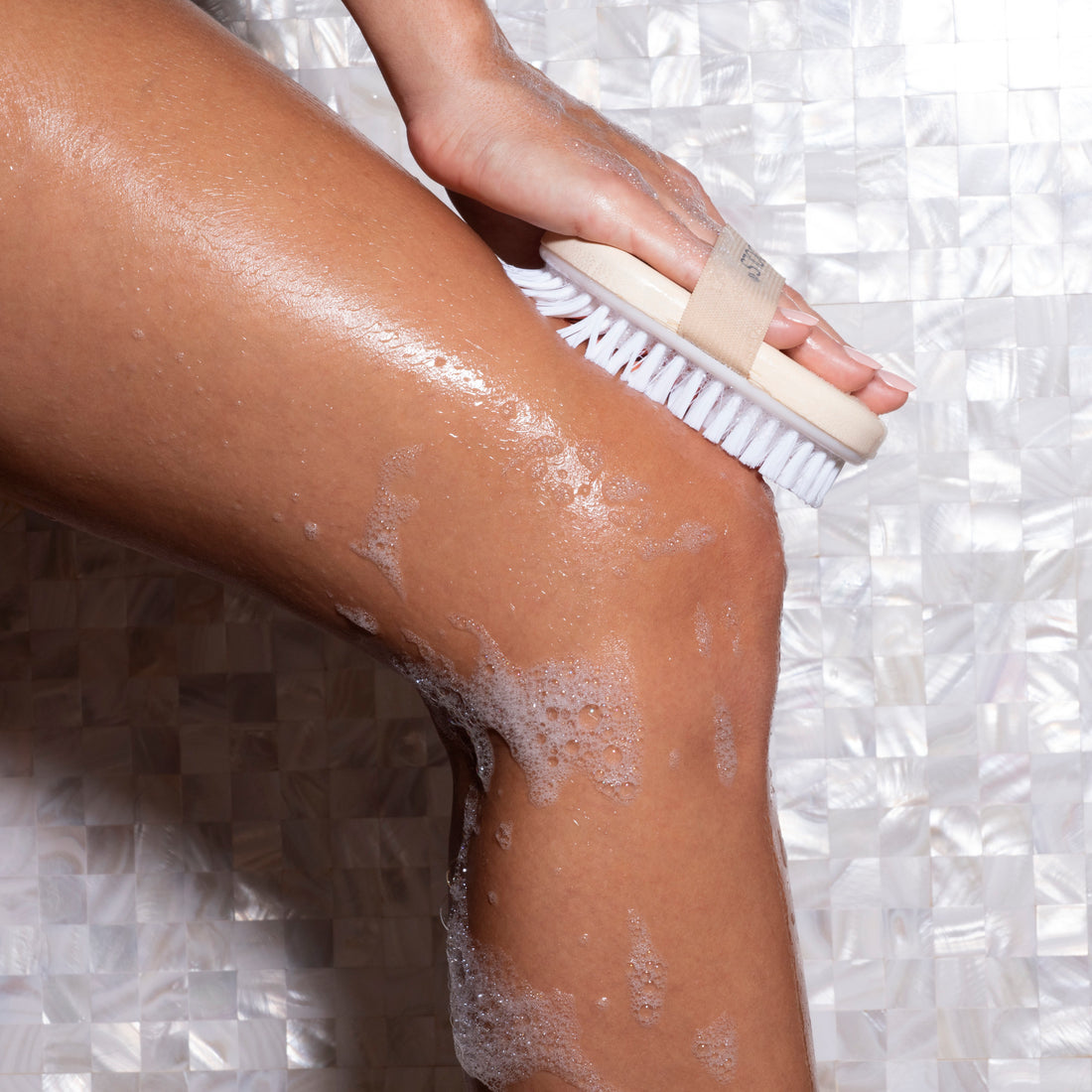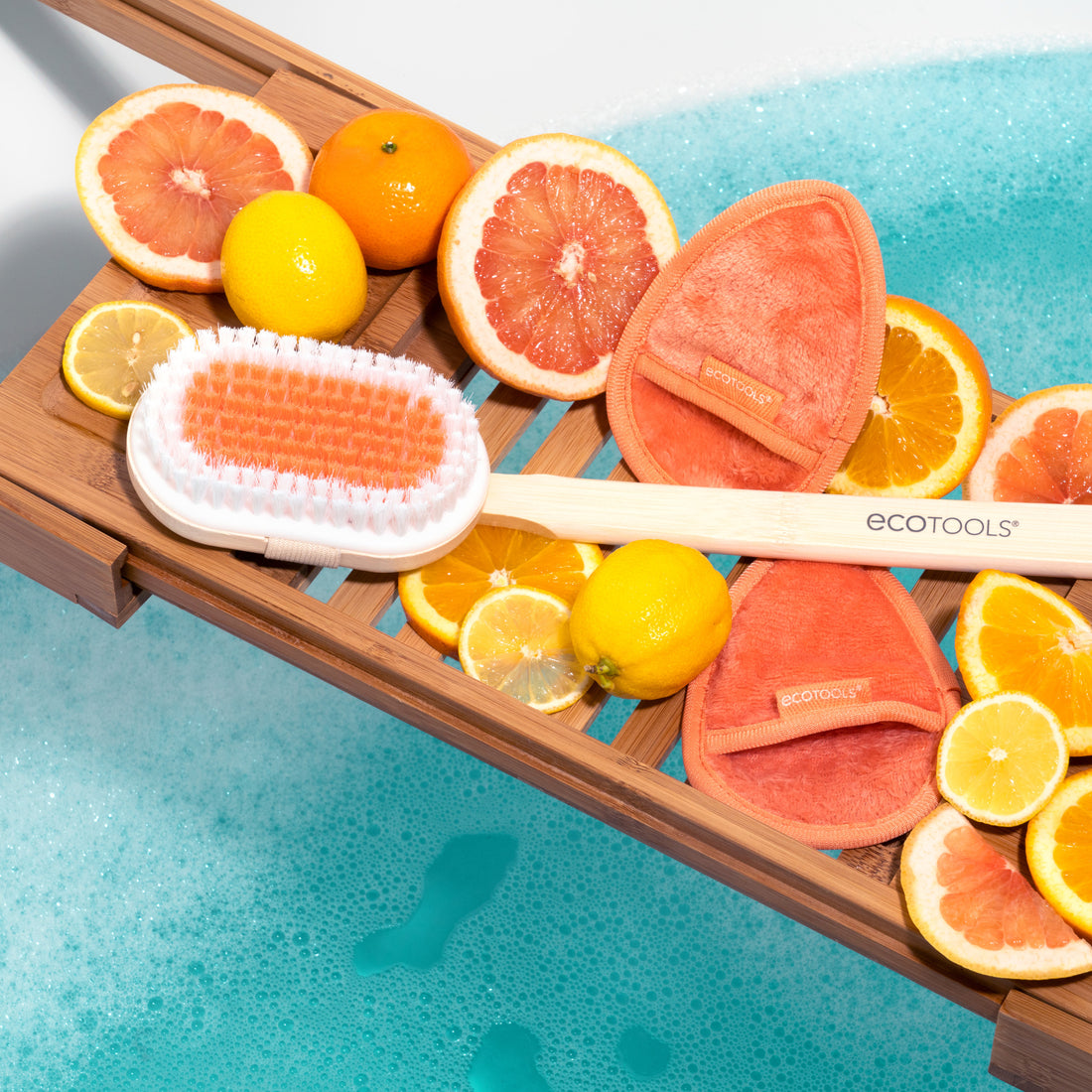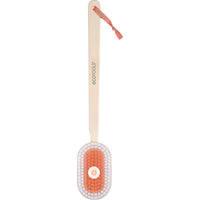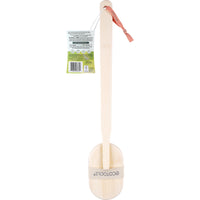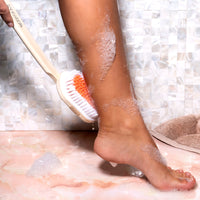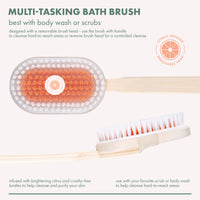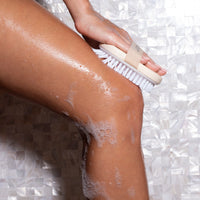 This multi-tasking, long-handled bath and body scrub brush is infused with antioxidant-rich natural citrus for an even, radiant complexion. The EcoTools Multi-Tasking Bath Brush is vegan, made with tree-free packaging, and recycled materials to be eco-friendly. Perfect for hard-to-reach areas like the middle or lower back comes with a detachable head, and an elastic strap for a controlled lathering cleanse to purify your skin. Pair the brush with your favorite body scrub for a luxurious, full-body, cleansing experience. Our products are 100% vegan and have never been tested on animals, making them cruelty-free as well. We believe in reducing waste and using recycled aluminum and recycled plastic in our products. This EcoTools Multi-Tasking Bath Brush is designed with soft and gentle recycled netting to remove dead skin cells for deep, all-over clean, healthy, glowing skin.
• EcoTools Multi-Tasking Bath Scrub Brush provides a purifying, smoothing, and exfoliating full body deep cleanse
• Removable bath and body brush head to use as a scrubber for your arms, legs, and body
• Ergonomic handle and bristle scrub brush made for the hard-to-reach places like your lower back and knees
• Create a soothing, radiant complexion with the antioxidant-rich citrus-infused shower brush designed to protect, brighten, and reduce redness
• Just add water and your favorite body scrub for a lathering massage to achieve refreshing, clean skin
• High-quality bath and body scrub brush skincare accessory for your at-home spa regimen
• Pair with your favorite body cleansers, washes, and scrubs for an all-over full body cleanse
• The bath body brush is a great skincare accessory for women and men while enjoying their shower or bath
• EcoTools are never tested on animals to provide you with a 100% cruelty-free, vegan product
Use with a scrub to exfoliate rough skin for smooth, buttery-soft skin, or use with a cleanser for a gentler cleanse.
Rinse and hang to dry. Replace every 30 days.

Precautions: Do not use on irritated, damaged, or broken skin. If irritation develops, discontinue use immediately.