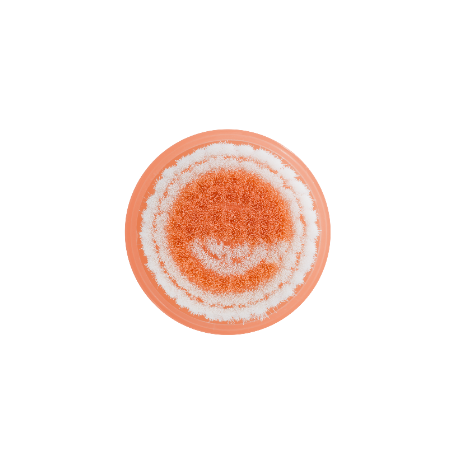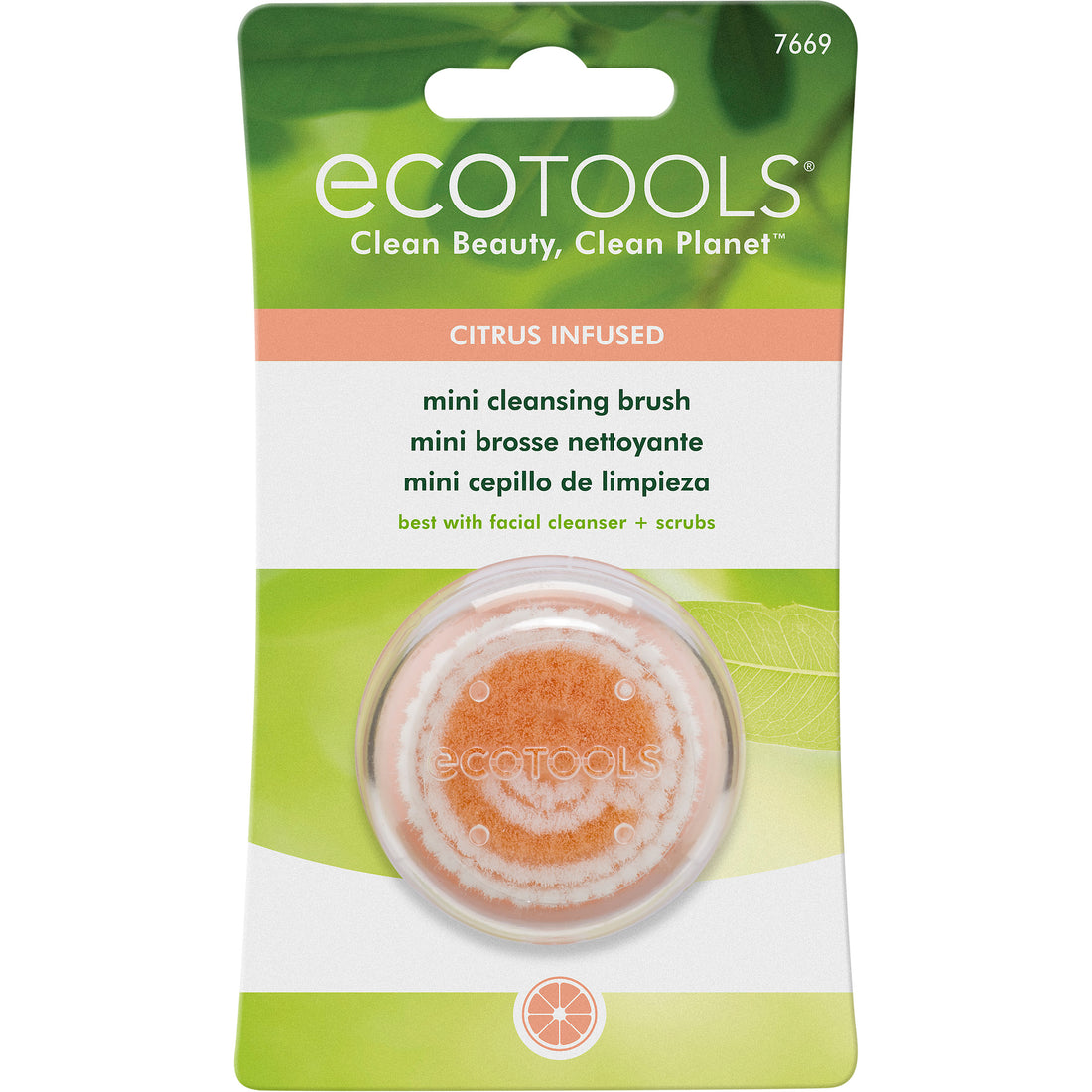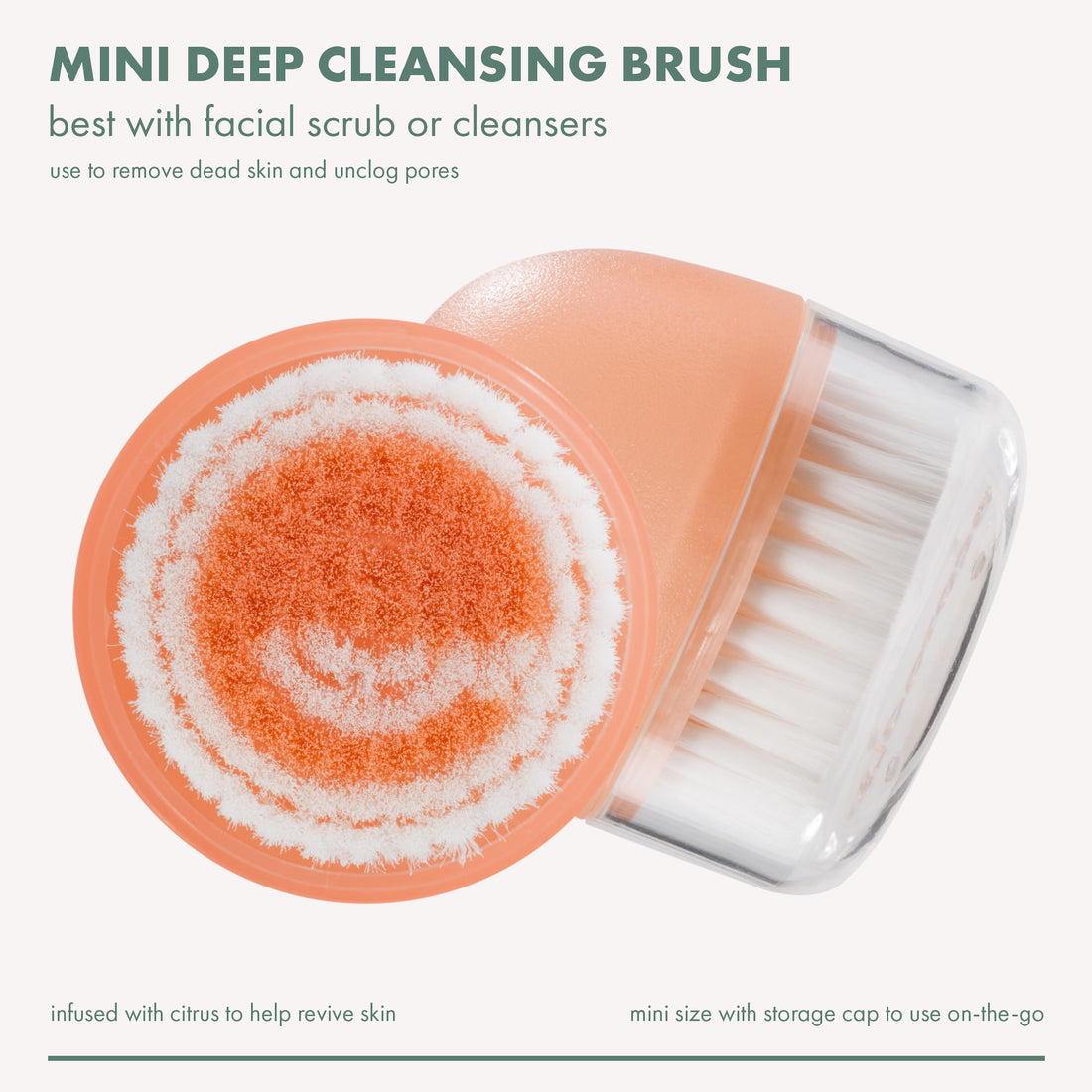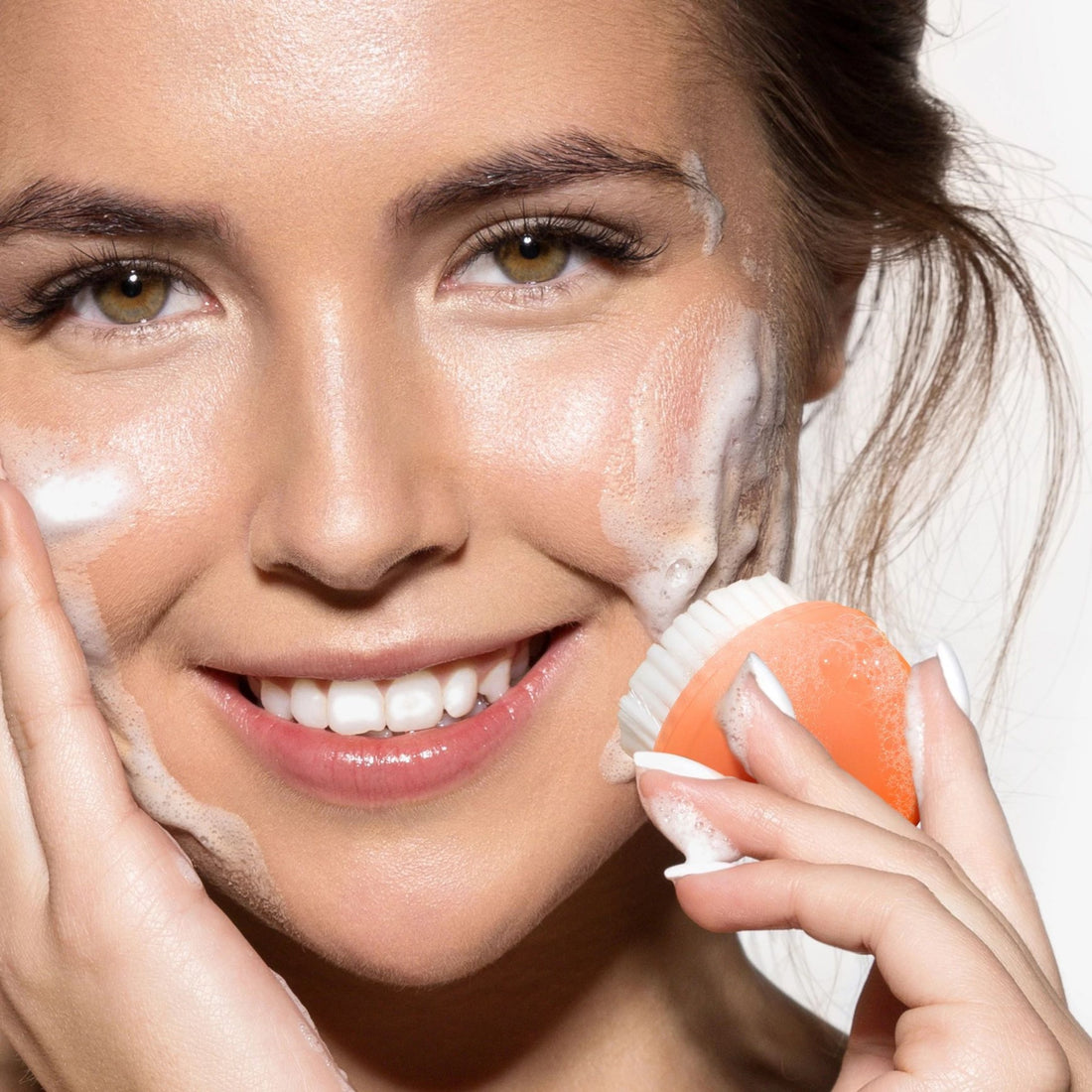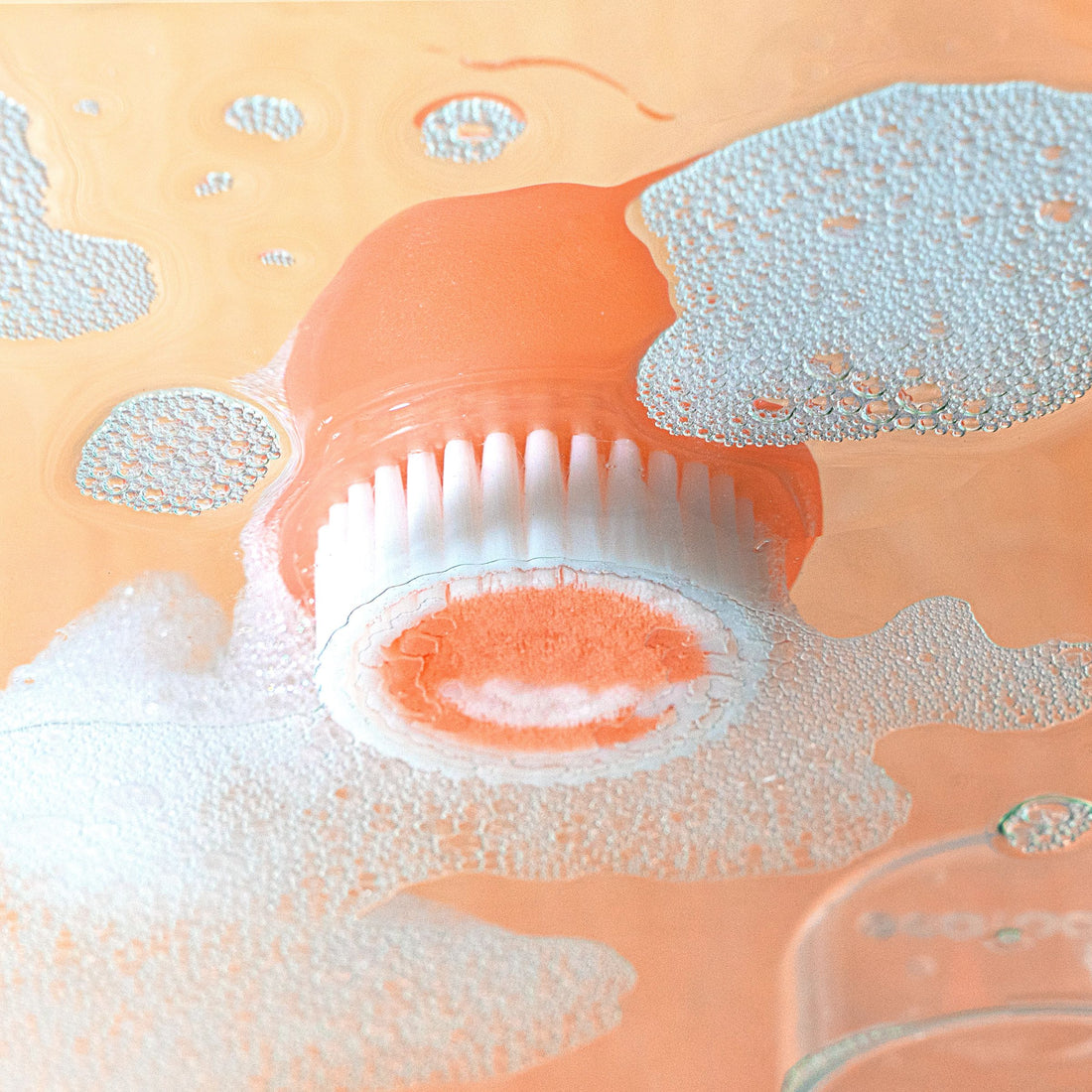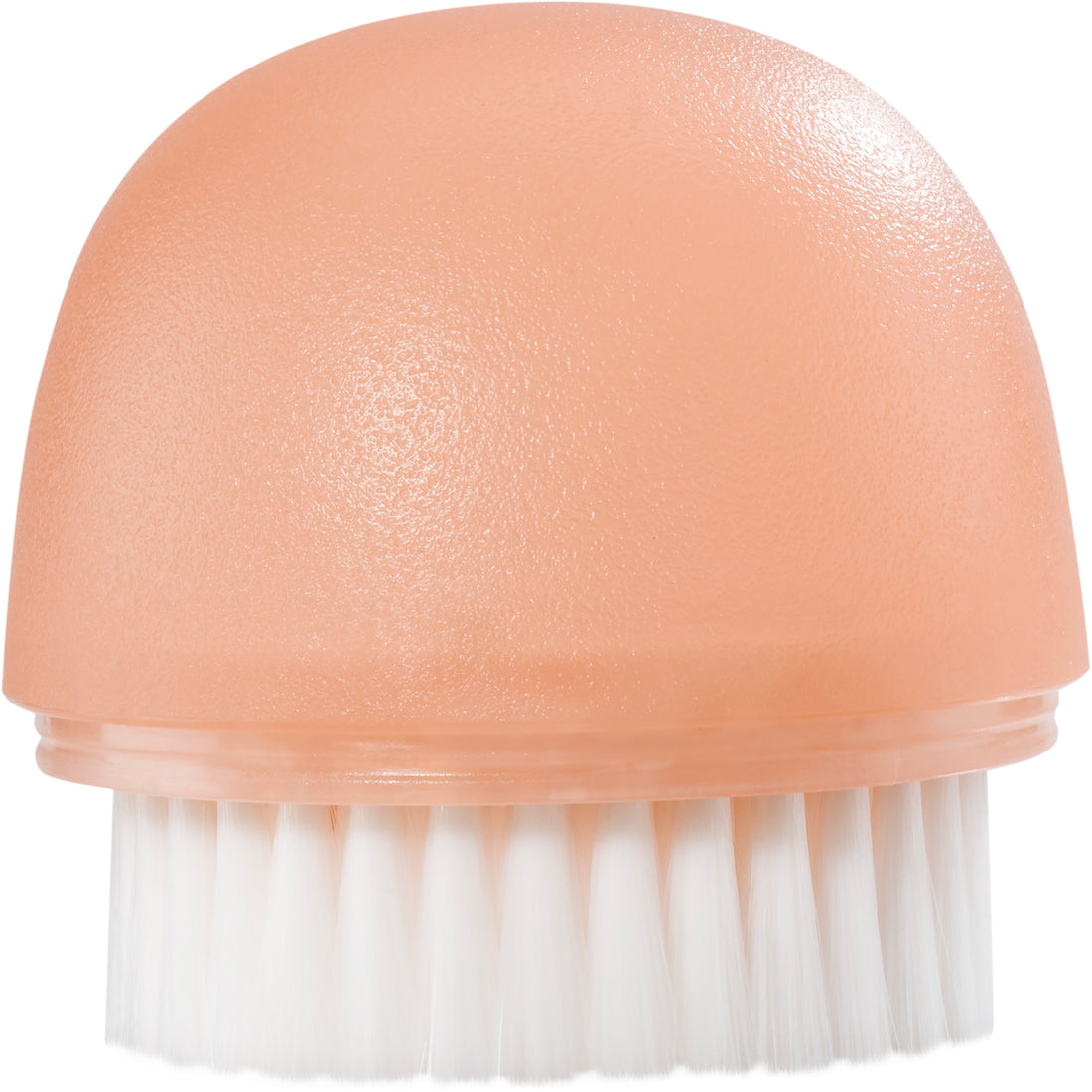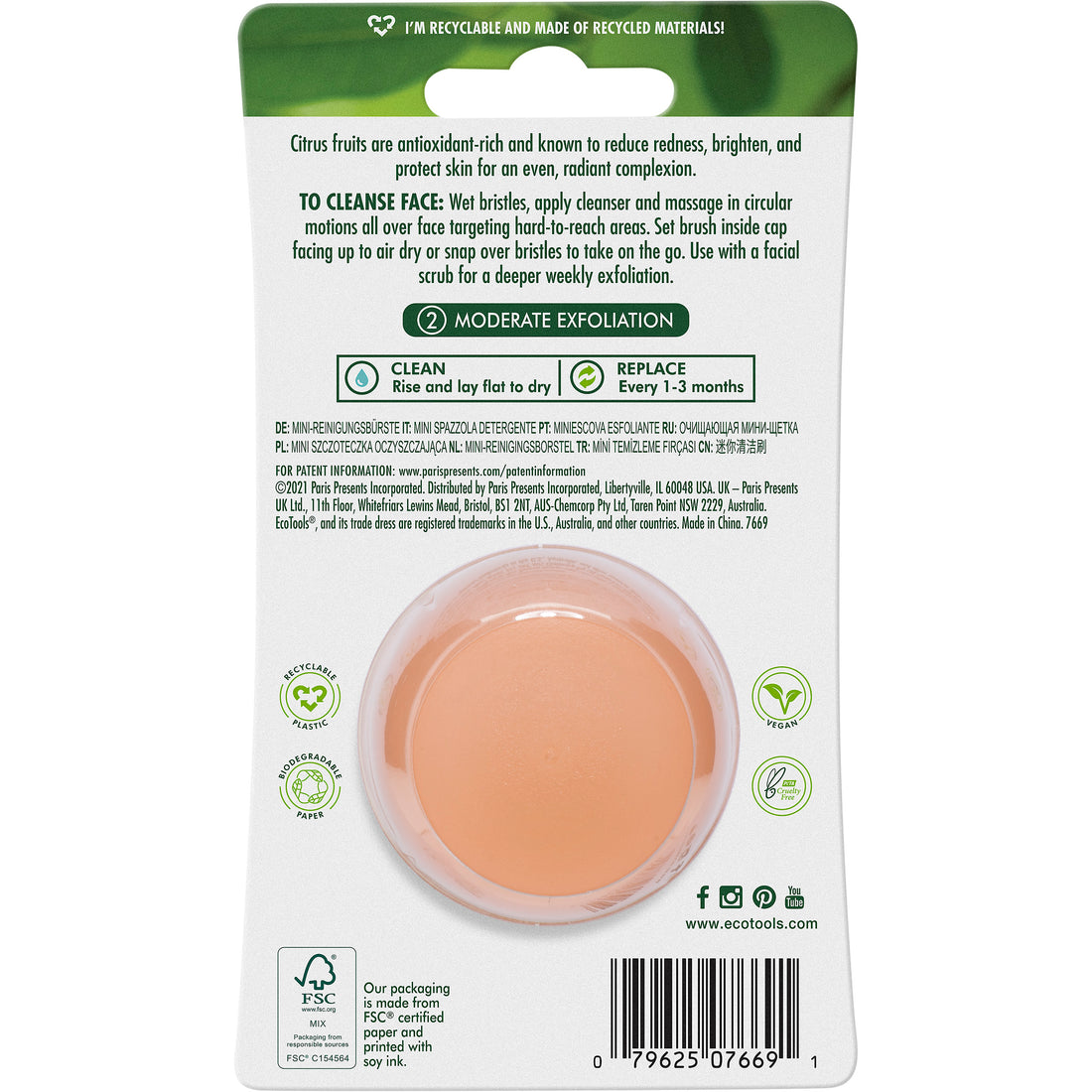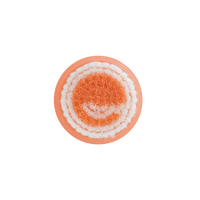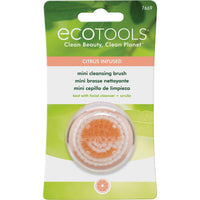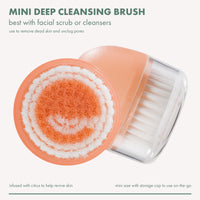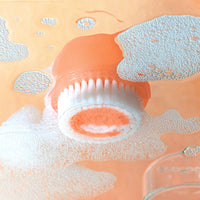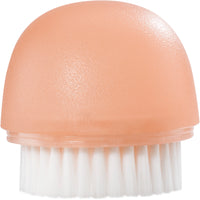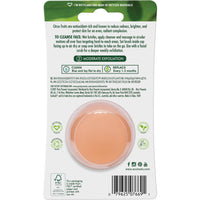 The EcoTools travel-sized Mini Cleansing Brush helps to remove dead skin and exfoliate your face to clear pores gently, even on sensitive skin for a radiant complexion. The cleansing facial brush is infused with antioxidant-rich natural citrus to boost collagen production, reduce redness, and protect the skin. Create a sudsy cleanse by dampening the face brush and applying your favorite face scrub to the bristles. A perfect at-home spa-quality skin care product that is cruelty-free, vegan, and eco-friendly. Cleanse and exfoliate the face with our fan-favorite Deep Cleansing Brush. This brush is designed with cruelty-free bristles and is designed to fit in your palm for easy control while cleansing. Use the storage cap to rest the brush into air dry and to pop on to take with you on the go to avoid dirt getting on the bristles. After cleansing, exfoliate your clean, dry face with the Facial Dry Brush 1-3 times per week to help remove any residual dead skin cells. Rinse your skin thoroughly with water and apply a hydrating moisturizer or serum, leaving the skin feeling fresh, clean, and soft. Rinse the brushes and leave them to air dry to maintain the quality of the product.
• EcoTools Mini Deep Cleansing Brush is designed for exfoliating, removing dead skin, and clearing pores to visibly revive dull skin for a smooth, glowing base
• The face brush is infused with citrus to be antioxidant-rich, reduce redness, brighten, and protect skin for an even, radiant complexion
• The travel-sized facial cleansing brush comes with a storage cap to make it easy to take with you anywhere
• A facial cleansing brush that is dermatologist tested safe for sensitive skin
• EcoTools cleansing brush is just the right sized sensitive skincare accessory that fits in the palm of your hand making it perfect for travel
• Perfect travel-sized face brush for on the go prep and easy to store skincare accessory
• Bristles allow for deep pore cleansing and exfoliating to scrub away dead skin cells, oil, dirt, and other impurities for clear pores and smooth skin
• Achieve healthy skin with our cleansing facial brush by pairing it with your favorite facial cleanser to remove dead skin
• EcoTools strives to provide vegan,100% cruelty-free beauty products that are never tested on animals
Dampen face and bristles, then apply cleanser directly to the bristles for a sudsy cleanse.
To clean, rinse with warm water and sit upright in the holder to dry. Replace every 1-3 months

Precautions: Do not use on irritated, damaged, or broken skin. If irritation develops, discontinue use immediately.