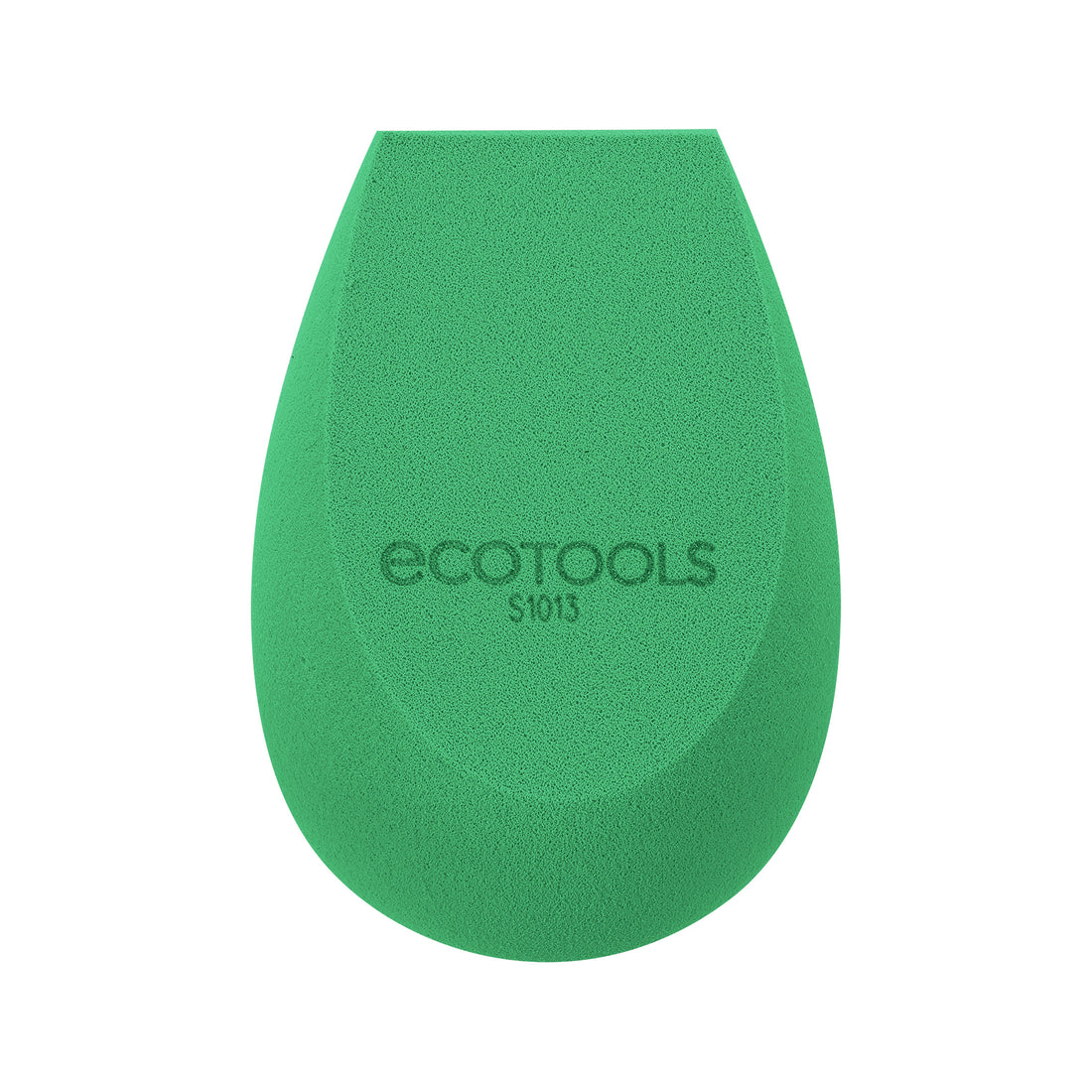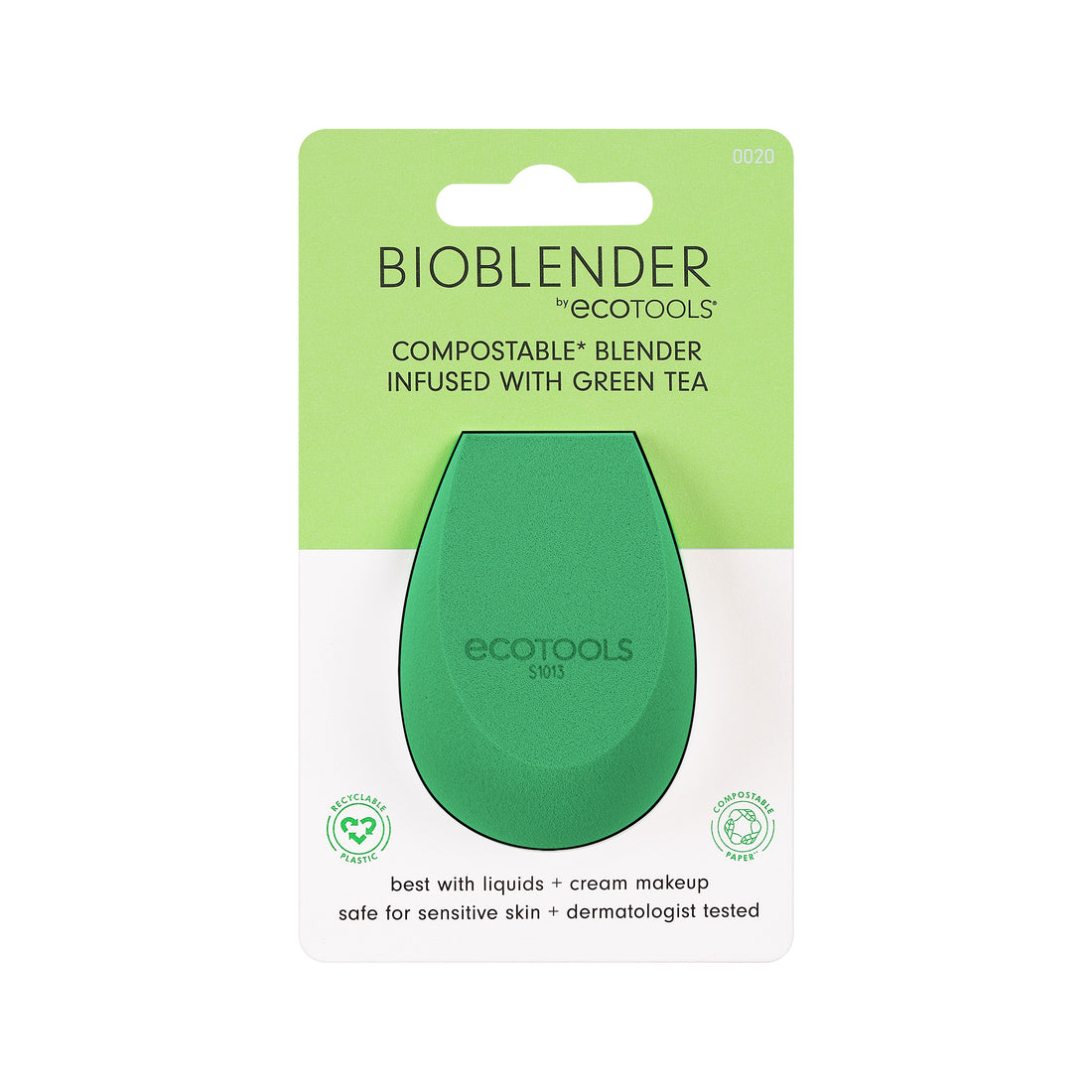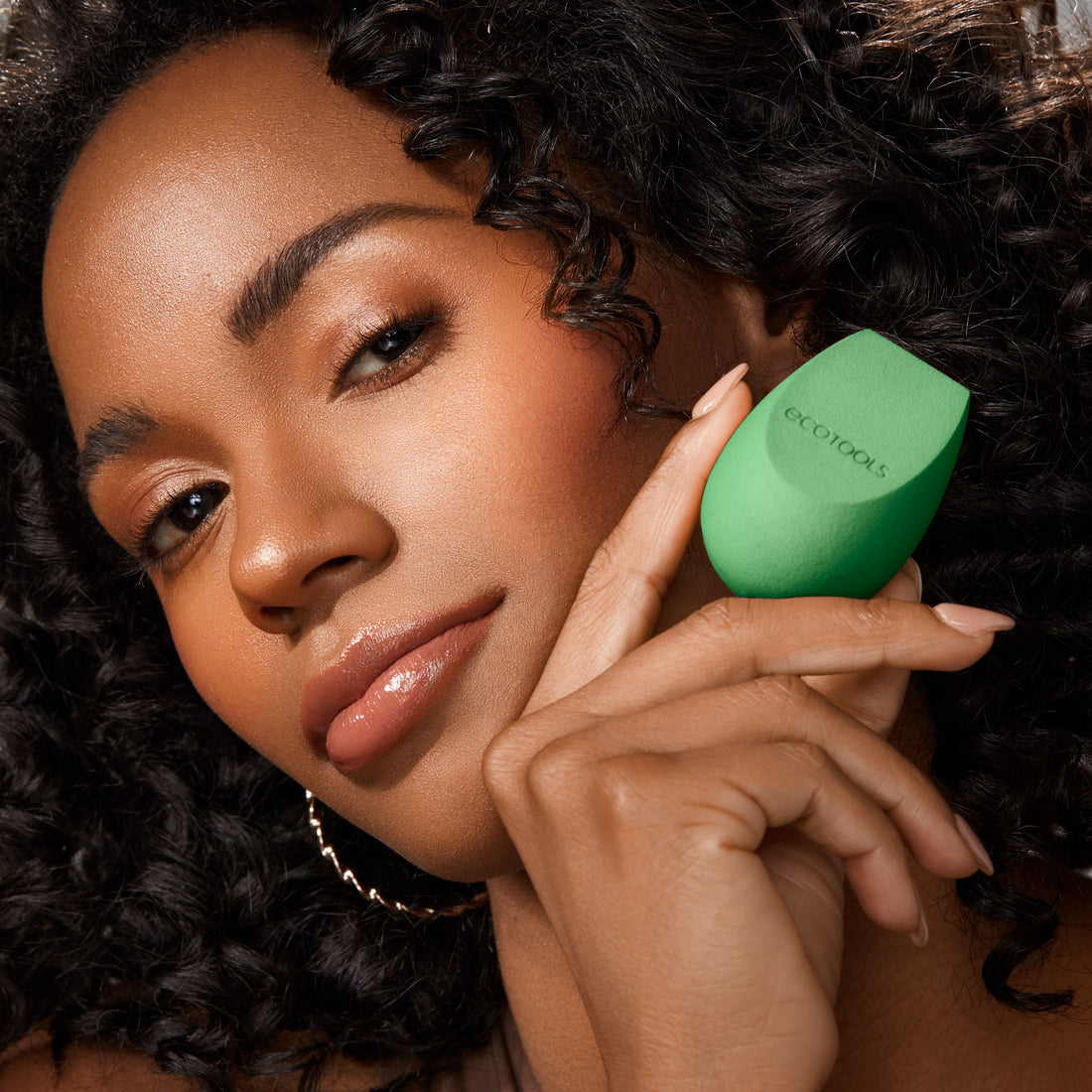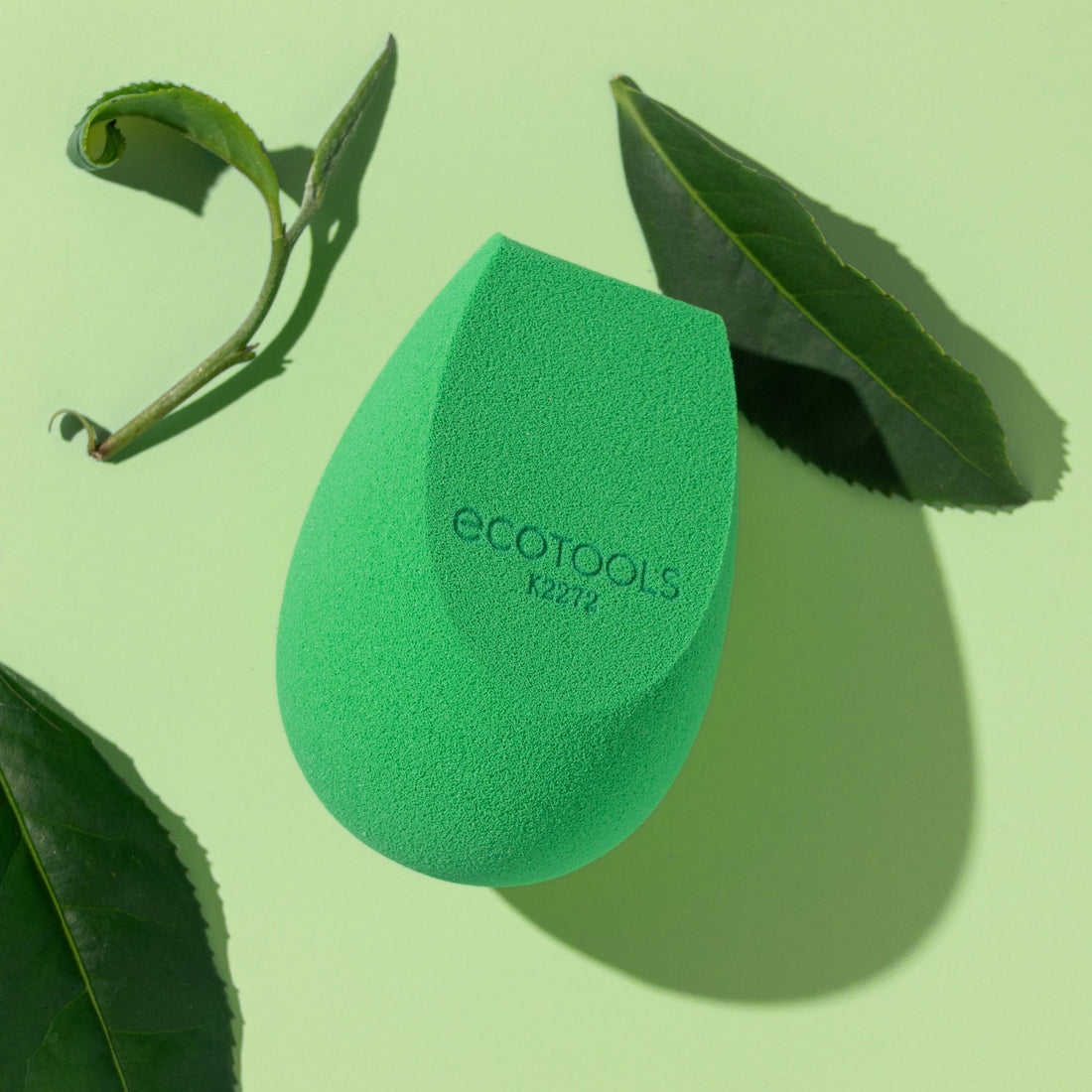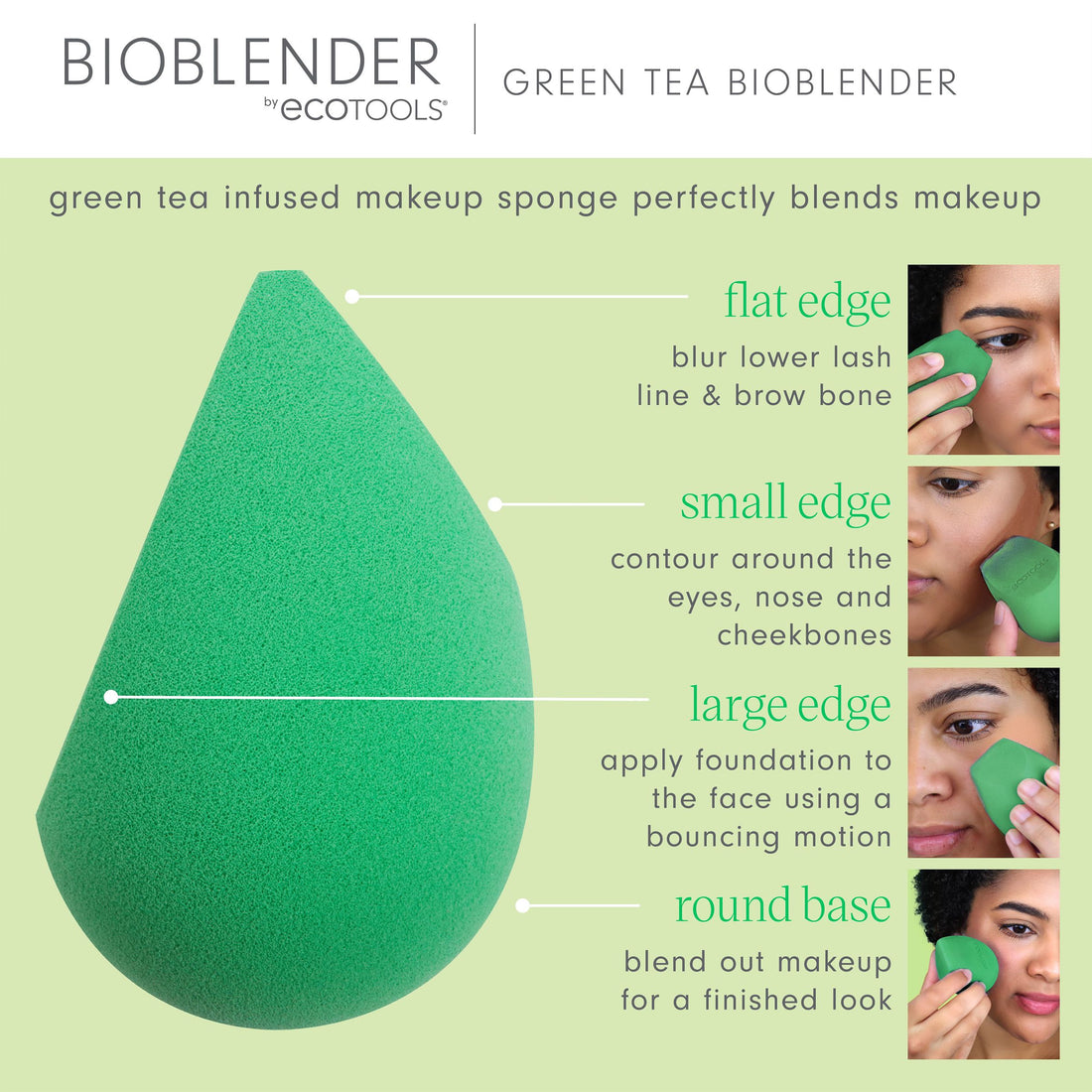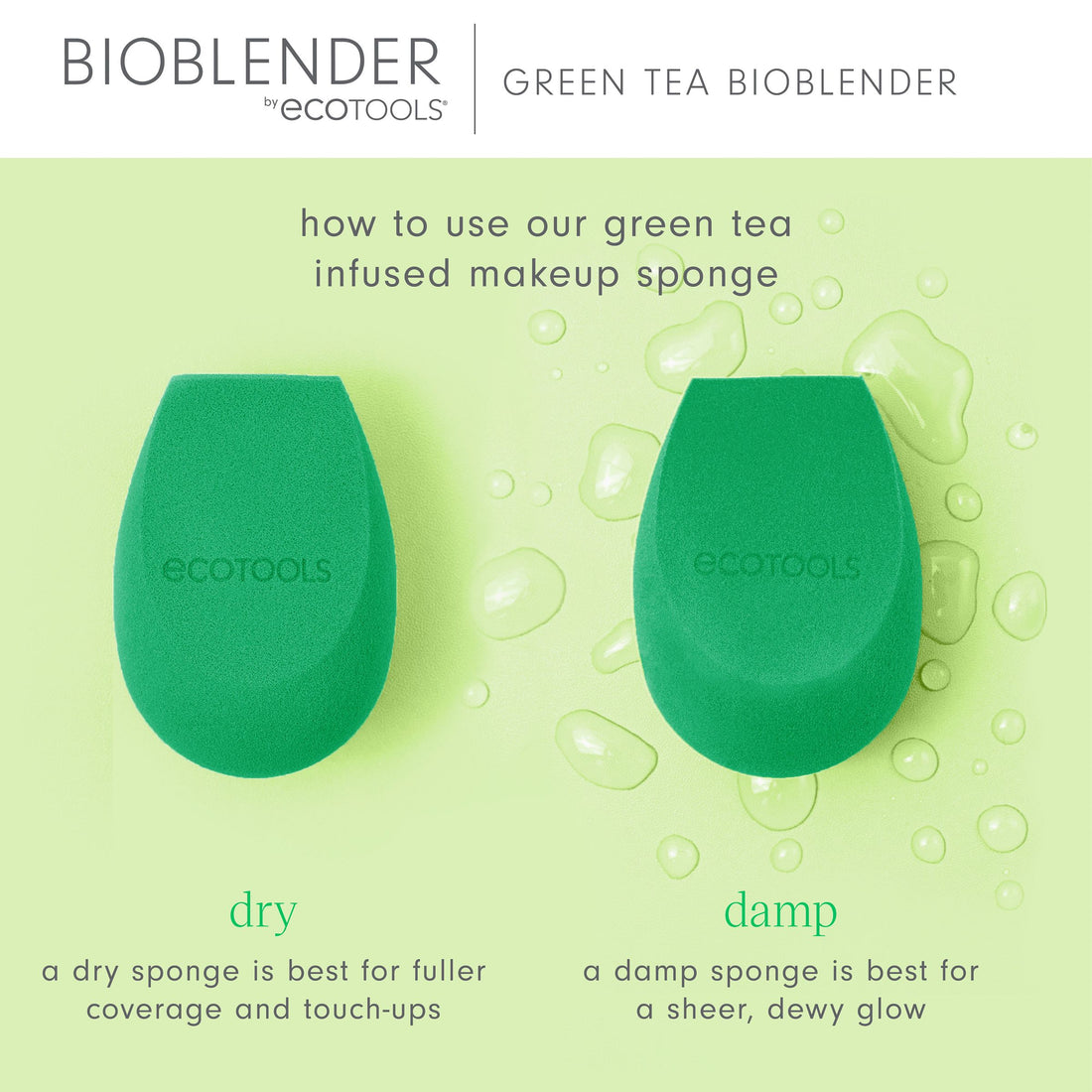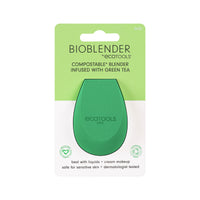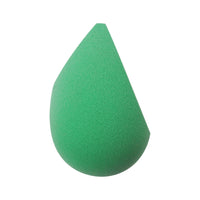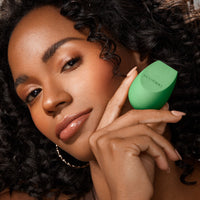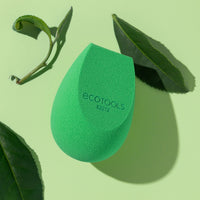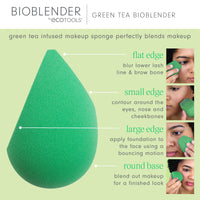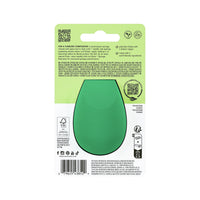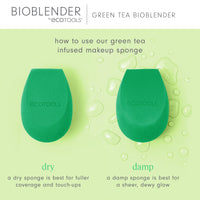 Green Tea Bioblender Makeup Sponge
More beauty. Less Waste. The EcoTools Green Tea Bioblender offers the same seamless product application with added skin-calming and mattifying benefits. Green tea can help to soothe skin and reduce the look of oil, so we put it into our beloved Bioblender to take it to the next level. The biodegradable makeup sponge works as hard for you as it does for the planet. The EcoTools Rose Water Infused Bioblender is made with 5 earth-friendly, clean ingredients so you can create flawless, glowing skin without the added waste. Featuring a patented shape with 3 distinct edges, you can bounce foundation, blend concealer, contour, set powder, and clean up lines with ease. Keep your sponge fresh by cleaning it once a week. After 30 days of use, replace and compost your old sponge to benefit both your skin and the environment. As with all EcoTools products, Bioblender is 100% vegan and cruelty-free.
• The EcoTools Green Tea Bioblender gives you the same flawless, glowing look without the added waste
• Our new Bioblender is infused with green tea, which can help to calm and mattify the skin
• A damp sponge is best for a sheer, dewy glow,
• A dry sponge is best for fuller coverage and touch-ups
• Made using only 5 ingredients (water, corn, bionanopol**, natural preservatives, and natural pigment)
• Bionanopol is the secret ingredient that makes Bioblender compostable!
• The distinct patented shape has three distinct edges, which allows you get into hard-to-reach areas of your face, such as under the eyes, the contours of your cheeks, and along the jawline
• FSC certified paper packaging printed with soy ink
• Cruelty-Free and Vegan - EcoTools products are never tested on animals
• Made with recycled materials - EcoTools believes in reducing waste by using recycled aluminum and plastic in our products
Wet the sponge, squeezing out excess water, until damp. Use the flat edge to blur your liquid makeup into the lower lash line and brow bone. Use the small edge to contour around the eyes, nose, and cheekbones and the large edge to apply foundation to the face with a bouncing motion. Use the round base to blend makeup for a finished look. The Bioblender can also be used with powder for a more hydrating look.
Rinse through with lukewarm water after each use. Deep clean once per week with a makeup sponge cleanser. Dab on a dot of your favorite makeup sponge cleanser. Add water and gently squeeze to lather. Rinse the sponge with water. Air dry thoroughly in a well-ventilated area. Store in a cool, dry place. Ensure to replace your sponge every 30 days as Bacteria can grow on sponges due to exposure to makeup, oils, and impurities. EcoTools recommends replacing your makeup tools to ensure highest quality performance and application.Do not use on irritated, damaged or broken skin. If irritation develops, discontinue use immediately. Replace every 12 months.