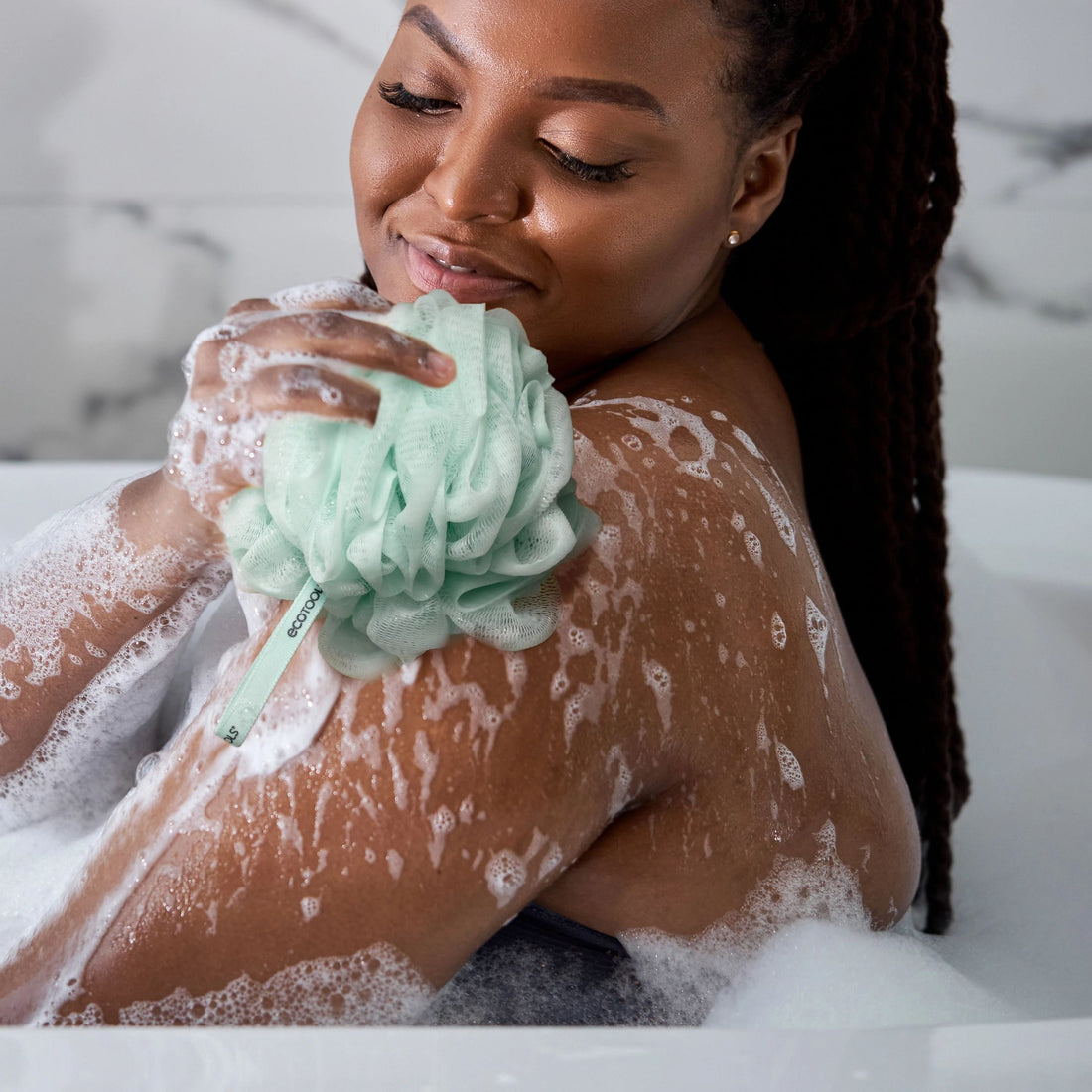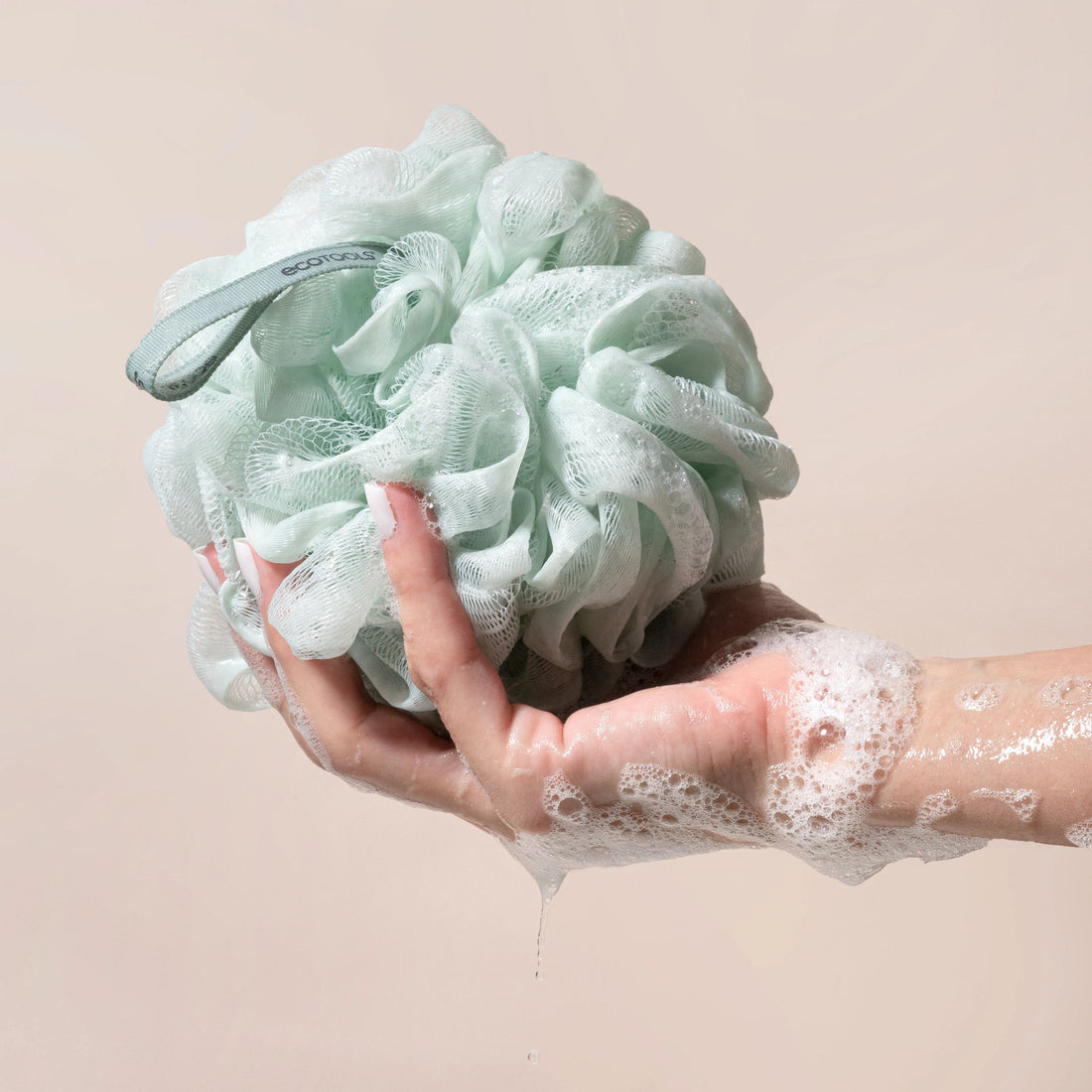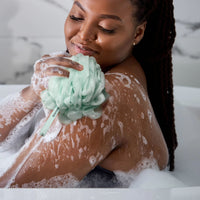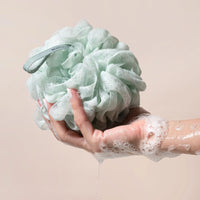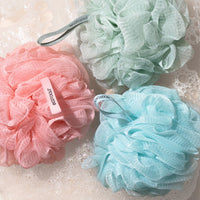 Delicate Recycled EcoPouf - Green Fig
The EcoTools Green Fig Delicate Recycled EcoPouf is designed with recycled netting for an all-over clean. The EcoPouf doubles as a cleansing and exfoliating bath tool for softer, more radiant, skin. The EcoTools bath sponge creates a rich lather from a scrub, wash, or cleanser of your choice to deep clean and removes dead skin cells. While it works great at exfoliating, it is still gentle enough for sensitive skin. Our EcoPouf is an excellent addition to both men's and women's bath or shower routines. It's designed with exfoliating textured recycled netting, so not only is it a great bath product, but it's good for the environment. EcoTools bath and skincare products are named for their quality, durability, and stability. Our products are 100% vegan and have never been tested on animals, making them cruelty-free as well. We believe in reducing waste and using recycled materials in our products.
• The EcoTools Delicate EcoPouf® was created for a gentle, exfoliating cleansing experience
• The EcoTools bath pouf scrubs away dead skin cells, oil, dirt, and other skin impurities
• Use with your favorite body cleanser, washes, and scrubs for an all-over, refreshing clean
• An eco-friendly bath accessory that's best for lathering and smoothing
• Our bath sponge can be used to help remove self-tanner, or as self-tanning prep to remove dead skin before applying
• The Delicate EcoPouf is made with gentle recycled netting to remove dead skin
• Made with a hanging ribbon for added drying ease and convenience
• Our EcoTools loofah is made with 100% recycled netting
• Made with recycled materials - EcoTools believes in reducing waste by using recycled plastic in our products
• 100% Cruelty-Free and Vegan- EcoTools products are never tested on animals
Wet the sponge, add body wash, lather, and massage all over the skin.
Hang to dry. Replace every 30 days. Ensure to replace your EcoPouf® every 30 days as bacteria can grow on them due to exposure to dirt and impurities. EcoTools recommends replacing your bath accessories to ensure the highest quality cleansing.Do not use on irritated, damaged, or broken skin. If irritation develops, discontinue use immediately.