Skip to content
Skip to navigation
Free Standard Shipping offer is valid on orders $40 or more placed online at ecotools.com for U.S. customers. No promo code required to redeem free shipping, just select Standard Shipping during checkout. If an expedited shipping method is chosen, Second Day Delivery or Overnight Delivery, the stated shipping and handling fees will apply. Not valid on previous purchases. Offer is subject to change without notice.
This Month's Feature
Brush Cleaning 101
Cleaning your makeup brushes weekly not only keeps them looking brand new, but also performing like you just bought them. Just follow these simple steps and you will have beautifully clean brushes in a matter of minutes. Happy cleaning!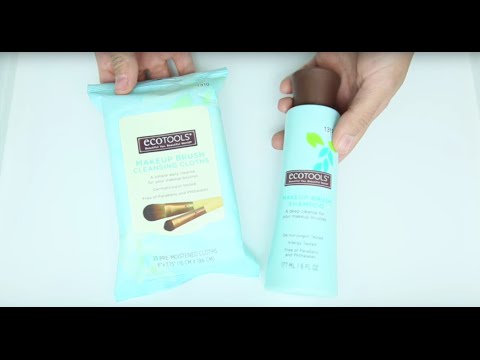 VIDEO
Keeping your makeup brushes clean and sanitized is an essential part of your beauty routine.
BLOG
Makeup brushes perform best when they're well cared for. Clean brushes will apply your makeup flawlessly, stop the spread of Read More
Sign up for our EcoInsiders® Newsletter to receive inspiration and tips to make every day beautiful!