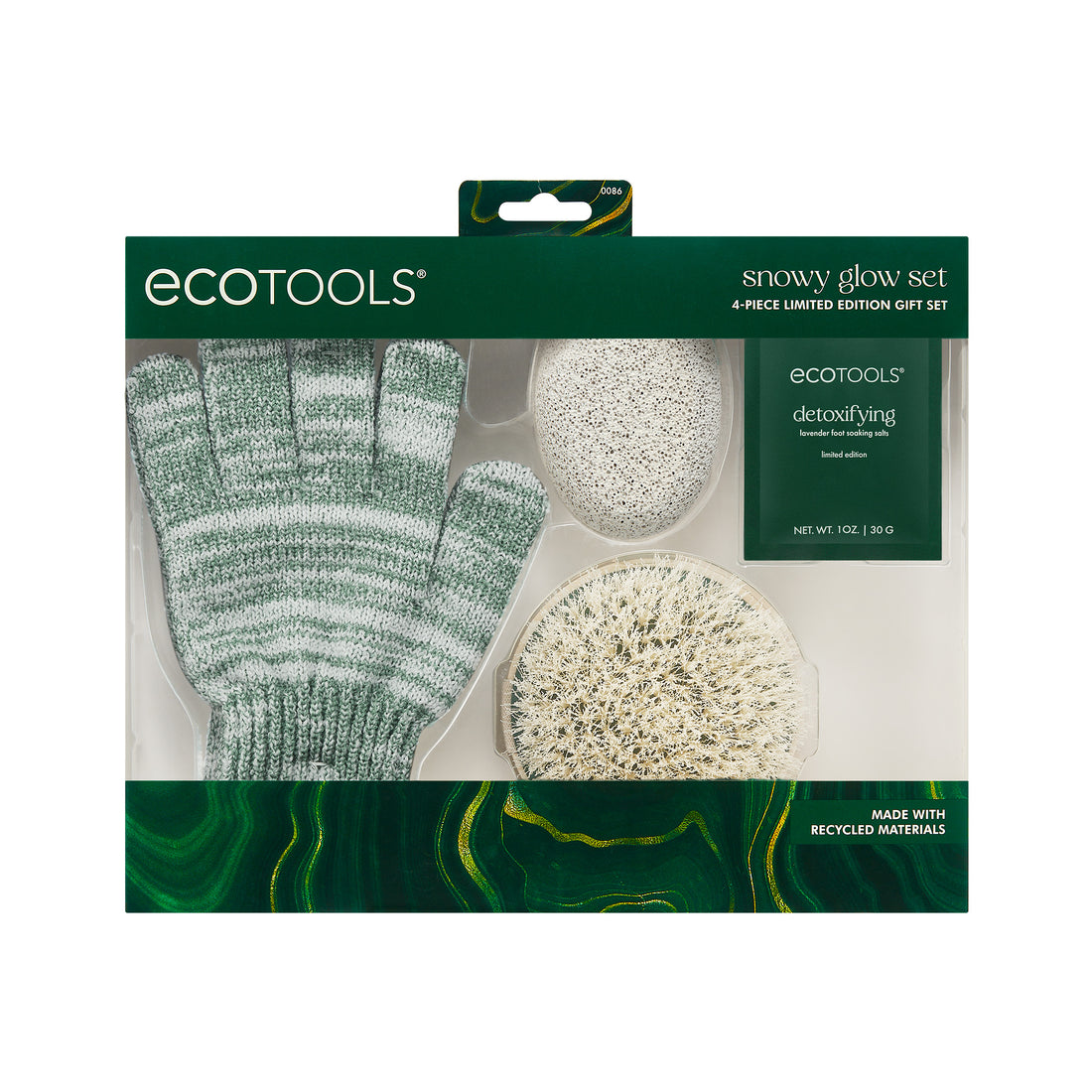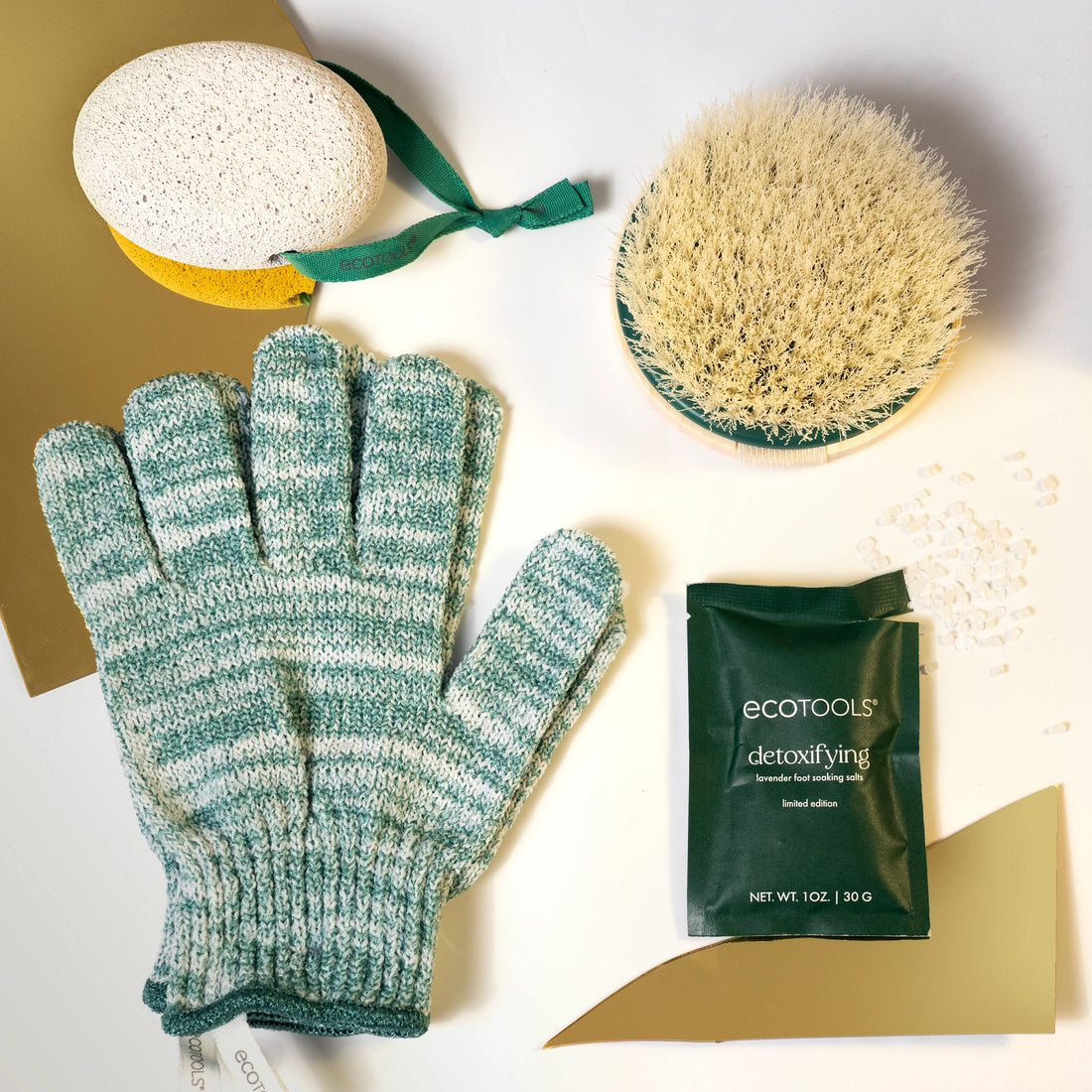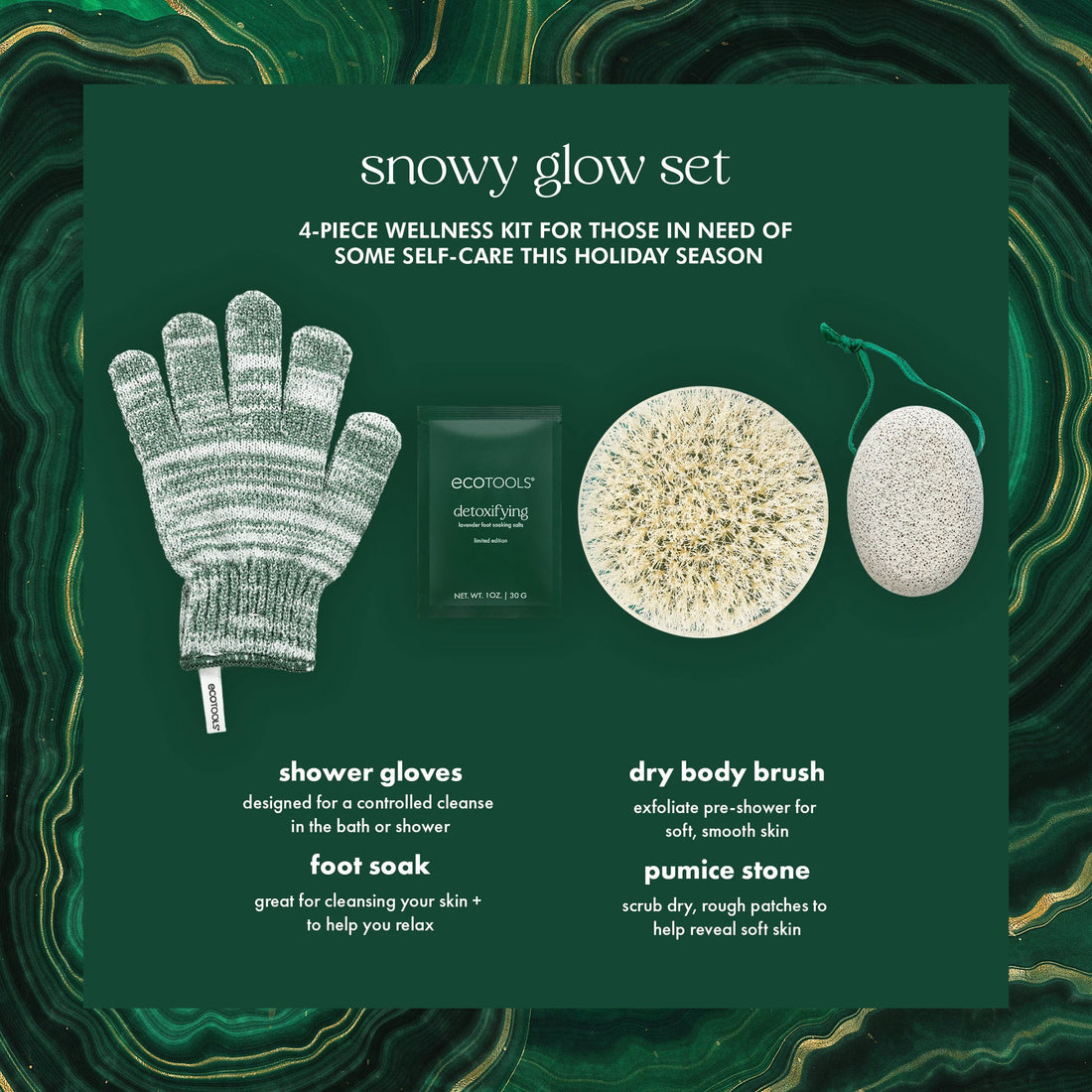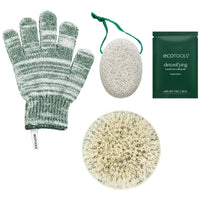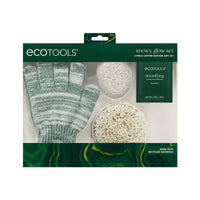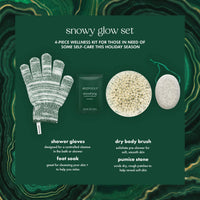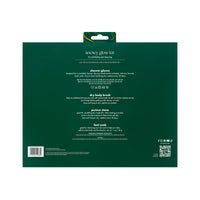 Limited Edition Snowy Glow Kit
The EcoTools Limited Edition Holiday Snowy Glow Kit is the perfect gift to give your loved ones this holiday season who are looking for relaxion and in need of a little self-care. The 4-piece wellness kit includes a pair of shower gloves for in-shower or bath cleansing, a pumice stone for foot treatment, a dry brush for deep exfoliation, and a packet of foot soak. The Snowy Glow Gift Set comes just in time for the holiday season! EcoTools bath and skincare products are named for their quality, durability, and performance. Our items are 100% vegan and have never been tested on animals, making them cruelty-free as well. We believe in reducing waste and using recycled aluminum and recycled plastic in our products.
•The EcoTools Limited Edition Snowy Glow Kit helps you relax and soak tired feet in our lavender foot soak
•Includes: (1) Shower Gloves, (1) Dry Body Brush, (1) Pumice Stone, and (1) Foot Soak
•Our shower gloves provide moderate exfoliation for soft, supple skin
•Try our dry body brush to exfoliate your skin and leaves you feeling soft, smooth, and glowing
•Use the pumice stone for feet callus removal and smoothing rough heels for soft, supple feet
•Kit includes a variety of foot care treatment items that are perfect for sore, tired and dry feet in need of rejuvenation
•Great for adults, women, and men while completing their bath or shower routine
•Limited-edition EcoTools bath accessory makes for the perfect gift this holiday season
•100% Cruelty-Free and Vegan- EcoTools products are never tested on animals
•Made with recycled materials - EcoTools believes in reducing waste by using recycled aluminum and plastic in our products
For Shower Gloves: Slip hands in gloves, wet and apply favorite body wash. Massage all over body for refreshing, clean skin. For Dry Body Brush: Before showering, gently brush using long, upward strokes. Start with your legs, then your mid-section, then arms, always brushing in an upward motion. For Pumice Stone: Soak feet prior to buffing, and use moisturizer after to lock in moisture for silky soft feet. For Foot Soak: Pour foot soak into warm water. Soak feet for 15-20 minutes. Rinse.
Replace gloves, dry bush, and pumice stone every 30 days. Soak is good for 36 months once opened.