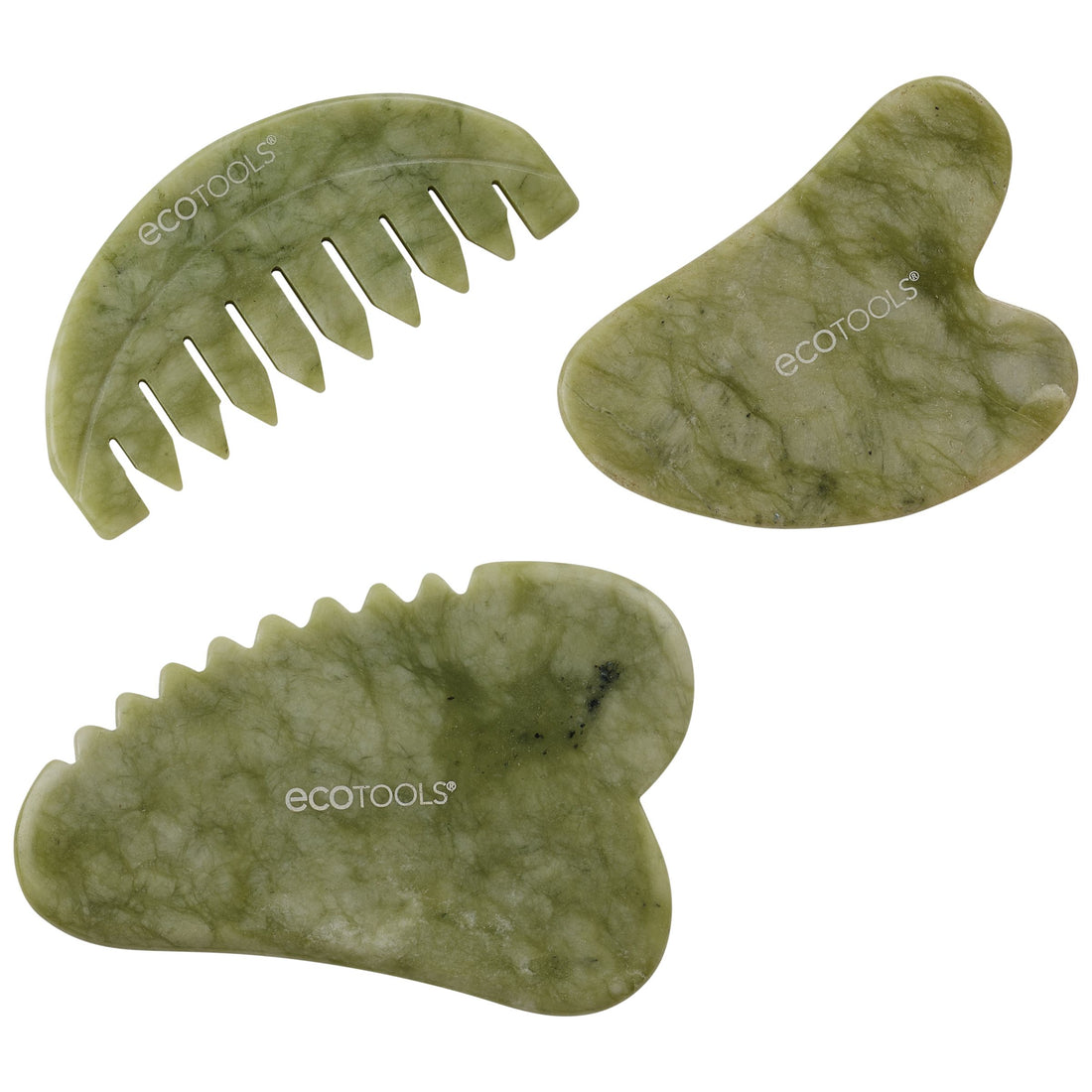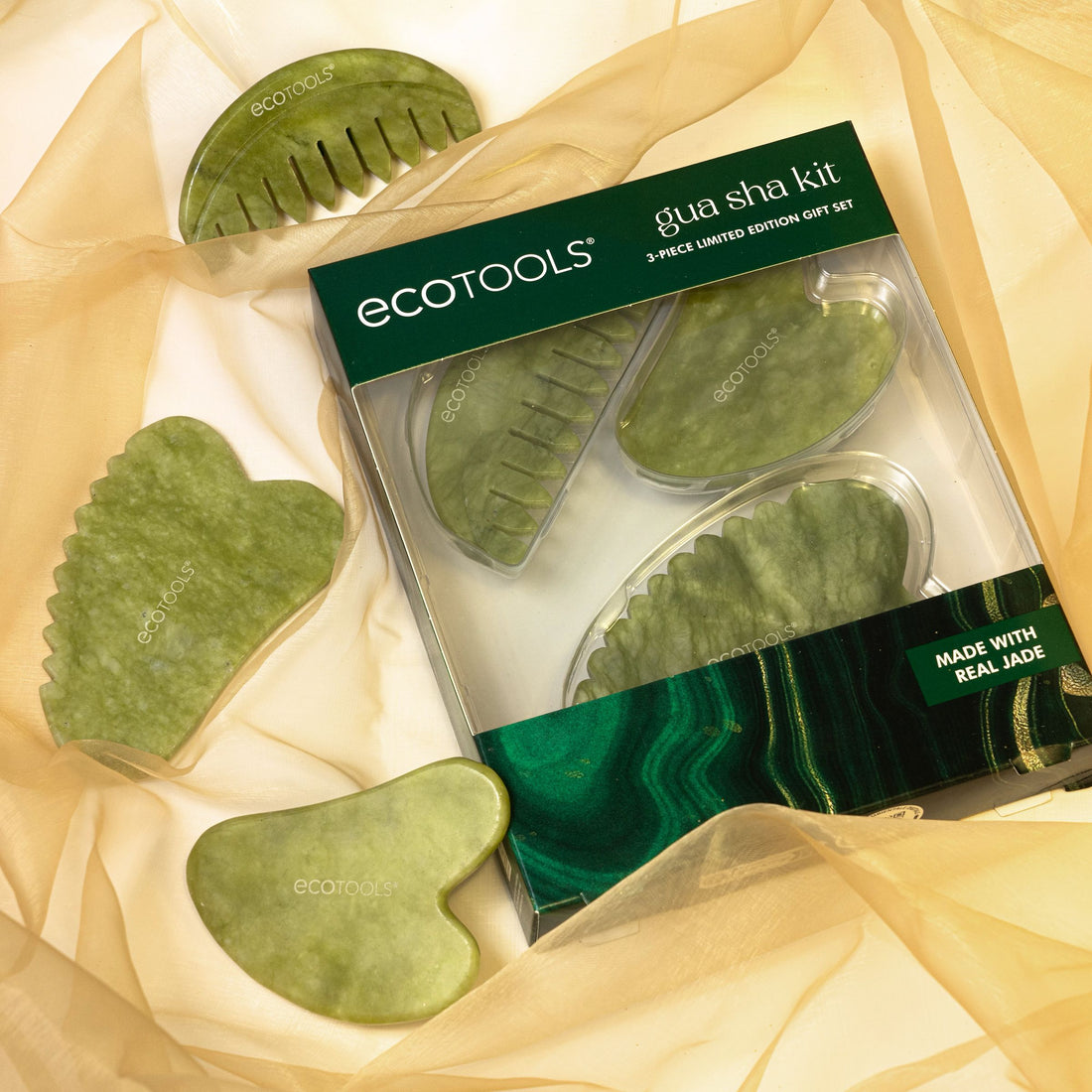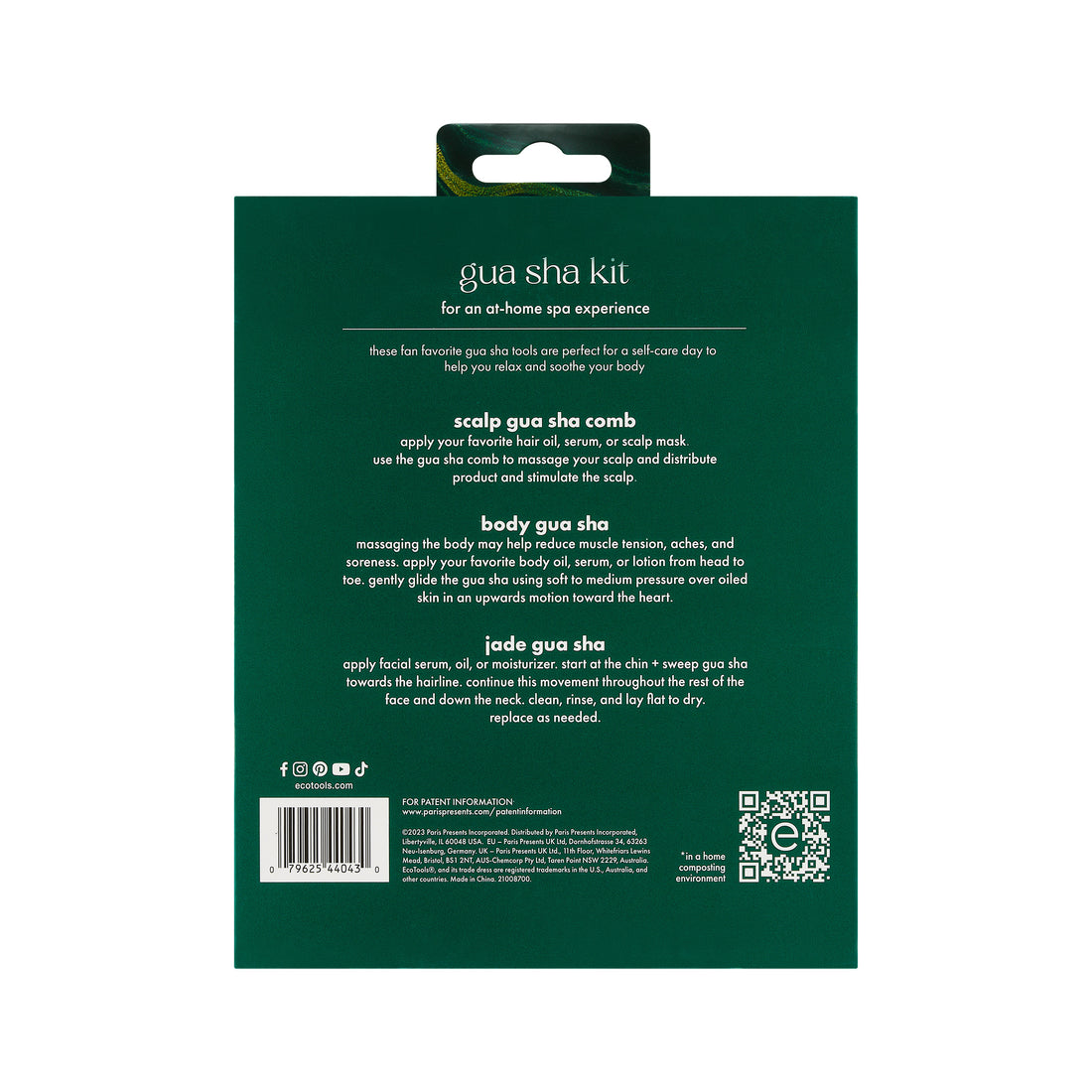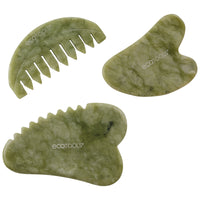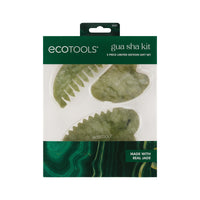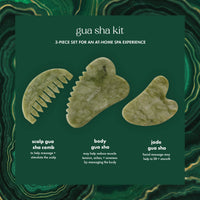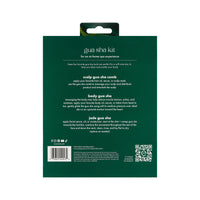 Limited Edition Gua Sha Kit
The EcoTools Gua Sha Kit helps you give the gift of relaxation this holiday season. The set includes a Jade Gua Sha, Body Gua Sha, and Scalp Gua Sha. The Jade Gua Sha and Body Gua Sha are the perfect natural spa tools to help depuff and lift. The Scalp Gua Sha helps to massage the head and distribute product through the scalp. Jade is a naturally cool stone and is known for eternal youth, grounding, and balance. You can use our gua sha daily, and pair the stone with your favorite facial serums, oils, or moisturizers to help the skincare products get deep into the skin's surface. The Gua Sha stone fits into all the contours of your face and can reach every corner- from your jawline to the crevasse of your nose. This limited-edition bath accessory makes for the perfect gift this holiday season. As with all EcoTools products, the Jade Gua Sha is 100% vegan and cruelty-free.
•Our EcoTools Jade Gua Sha Kit is the perfect way to start your day by pairing it with a serum, oil, or moisturizer to depuff and massage
•Includes: (1) Scalp Gua Sha Comb, (1) Body Gua Sha, and (1) Jade Gua Shs
•The EcoTools Scalp Gua Sha Comb helps to distribute product evenly throughout your hair
•Pair gua sha usage with your favorite serums and moisturizers to give your skin a luminous glow
•Gua sha facial massage may help to lift and smooth
•The EcoTools Body Gua Sha stone brings the benefits of facial massaging to your whole body
•Safe for all skin types- normal, dry, sensitive, oily, and combination
•Limited-edition EcoTools bath accessory makes for the perfect gift this holiday season
•100% Cruelty-Free and Vegan - EcoTools products are never tested on animals
•Holiday Gift Set for your daughter, wife, girlfriend, or spouse
Scalp Gua Sha Comb: Section hair and apply your favorite hair oil or serum directly to the dry scalp. Massage the product onto the scalp by gently combing the scalp gua sha in long strokes across the head, then rinse normally with shampoo and conditioner. Body Gua Sha: Use your favorite body oil to slick skin and then glide the stone over your whole body towards your heart with gentle motions. The scalloped edge is to deeply stimulate and massage. Use the rounded edge to hug contours like the neck, arms, and legs. The defined edge is to target tight muscles. Facial Gua Sha: begin using facial serum, oil, or moisturizer to slick skin. Starting at the chin, sweep stone across the jawline toward the edge of the face. Follow the same motion as you move up the face. At the forehead, sweep from in between brows to the hairline. Use the larger end for cheeks and forehead and the smaller end for the under the eyes and around the nose.
After each use, rinse thoroughly and air dry.