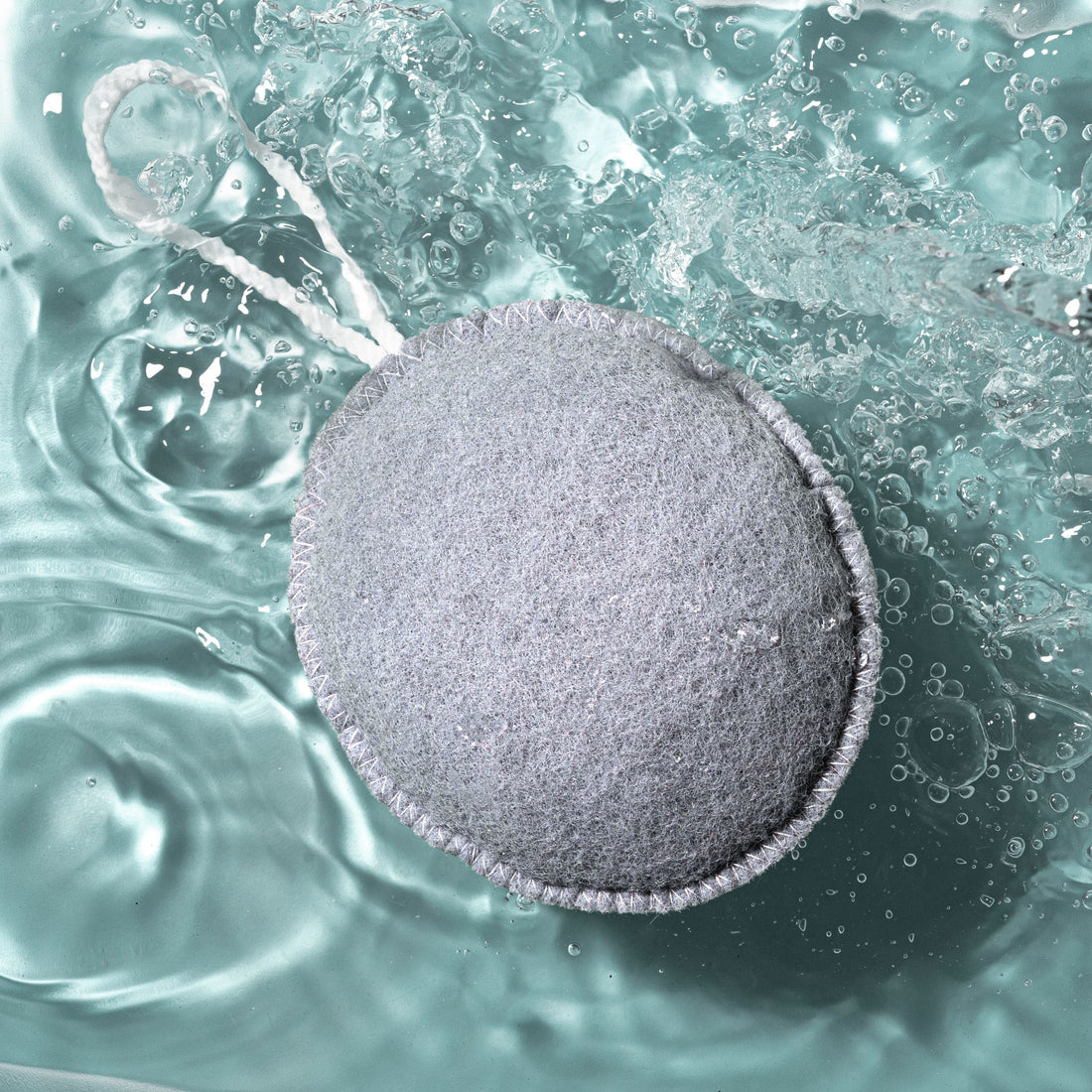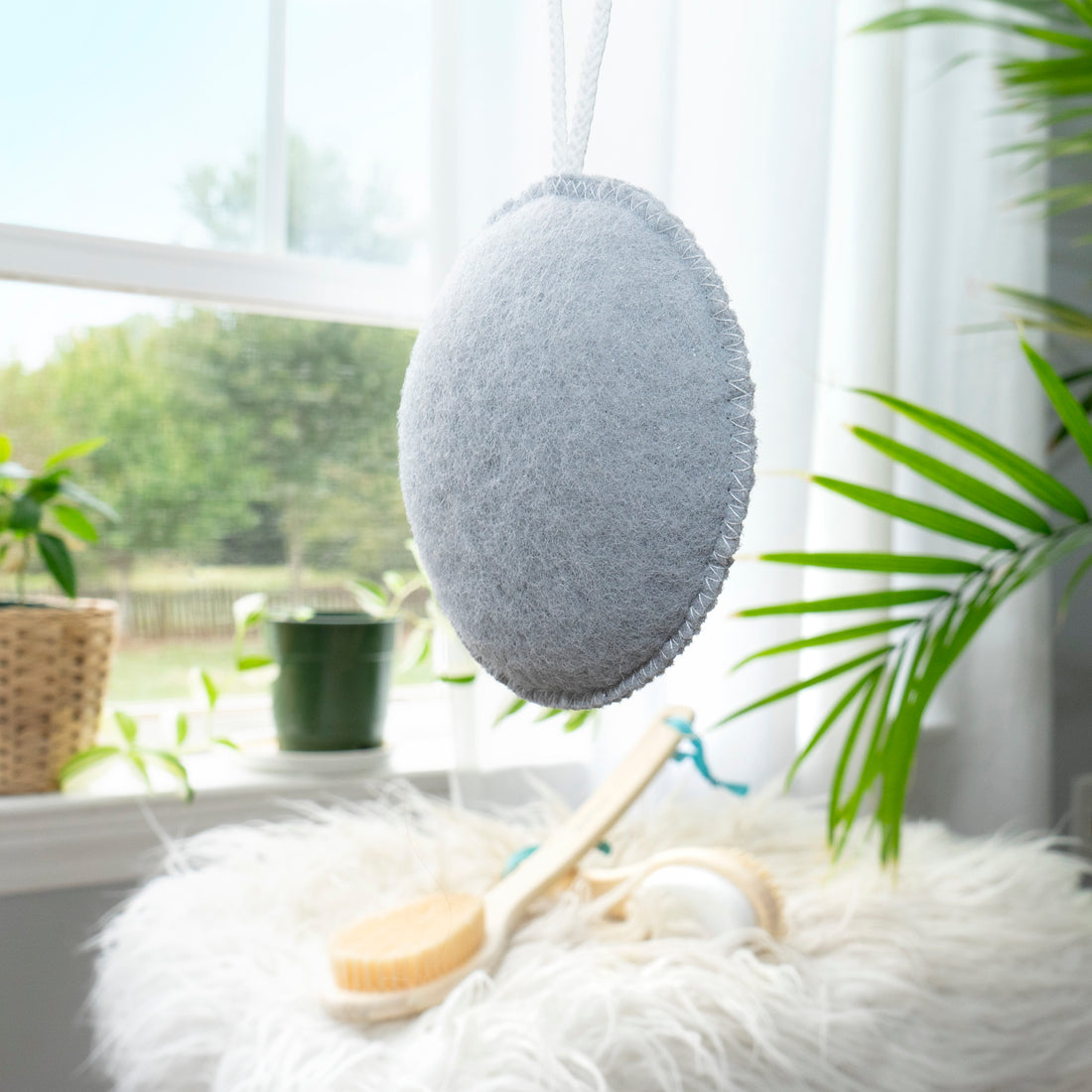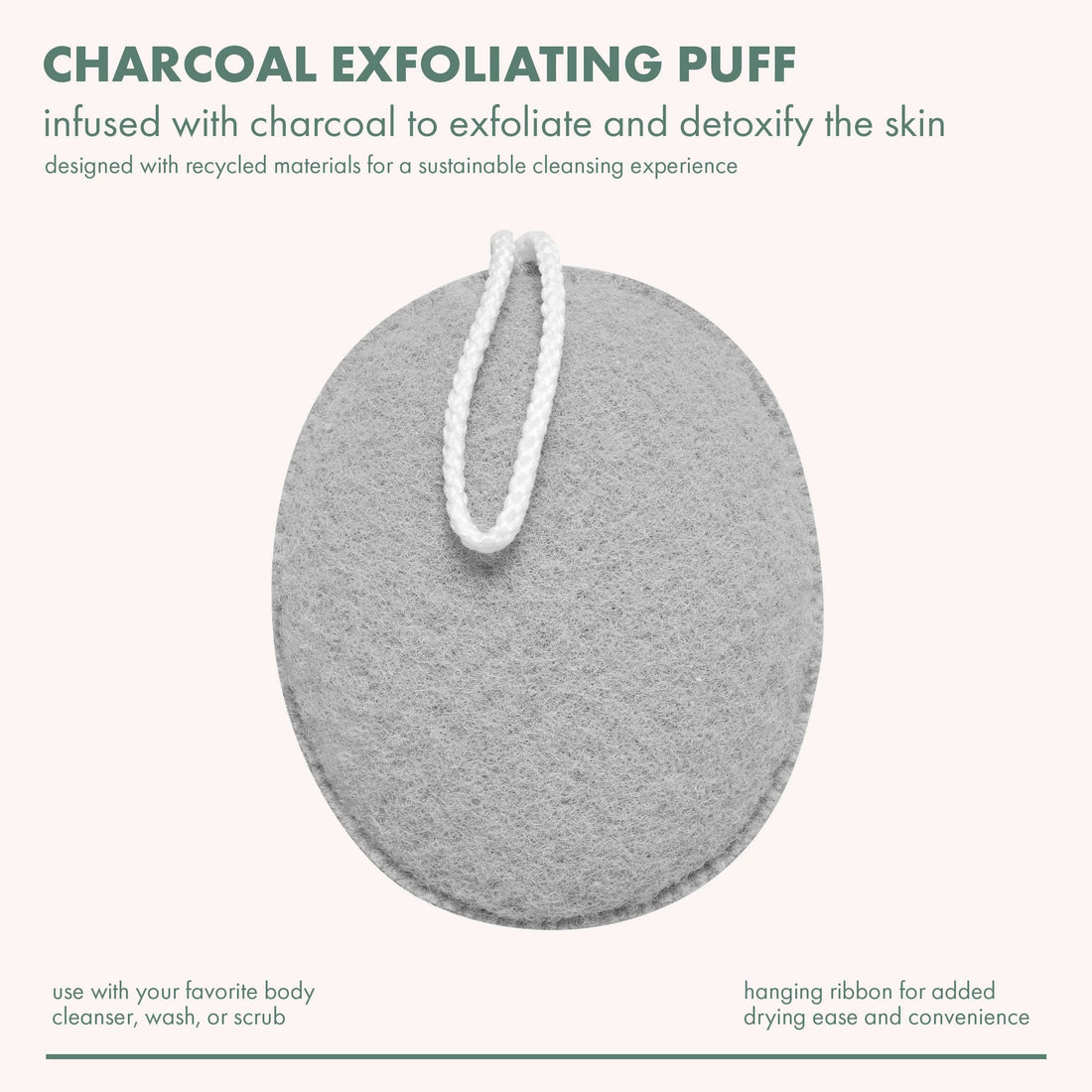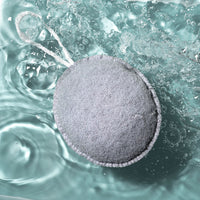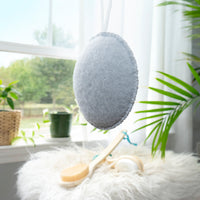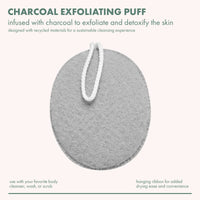 Charcoal Exfoliating Puff
The EcoTools Charcoal Exfoliating Puff is infused with charcoal helping you get rid of skin impurities and leaving your skin fresh and clean. You can use this puff with your favorite body cleanser in the shower or bath and lather to get our signature deep exfoliation. We recommend exfoliating your skin 2-3 times per week to help keep your skin soft and smooth. With a convenient rope, you can easily hang this in your shower or bathtub to help dry the product after use and keep it fresher for longer. Don't forget to replace every 30 days to help keep your product fresh and your skin healthy. Whether you use them for the eyes, blush, foundation or to travel with, EcoTools skincare products flawlessly help create the skin you live in regardless of skin tone and type. Made from recycled and sustainable materials to make you feel as good as you look with a classic flawless application to match.
• The EcoTools Charcoal Puff is designed for deep exfoliation for healthy-looking skin
• Bamboo Charcoal is known for its purifying, enriching, and restorative benefit
• Designed to scrub away dead skin cells, dirt, oils, and other skin impurities for soft, supple skin
• Use with your favorite body wash and cleanser
• Spa quality bath and skincare accessory
• Made with a hanging ribbon for added drying ease and convenience
• Great for adults, women, and men while enjoying their shower or bath
• Cruelty-Free and Vegan - EcoTools products are never tested on animals
• Made with recycled materials - EcoTools believes in reducing waste by using recycled materials in our products
Wet the sponge, add your favorite body wash, and massage over your entire body.
After use, rinse thoroughly and hang to dry. Replace every 30 days

Precautions: Do not use on irritated, damaged, or broken skin. If irritation develops, discontinue use immediately.