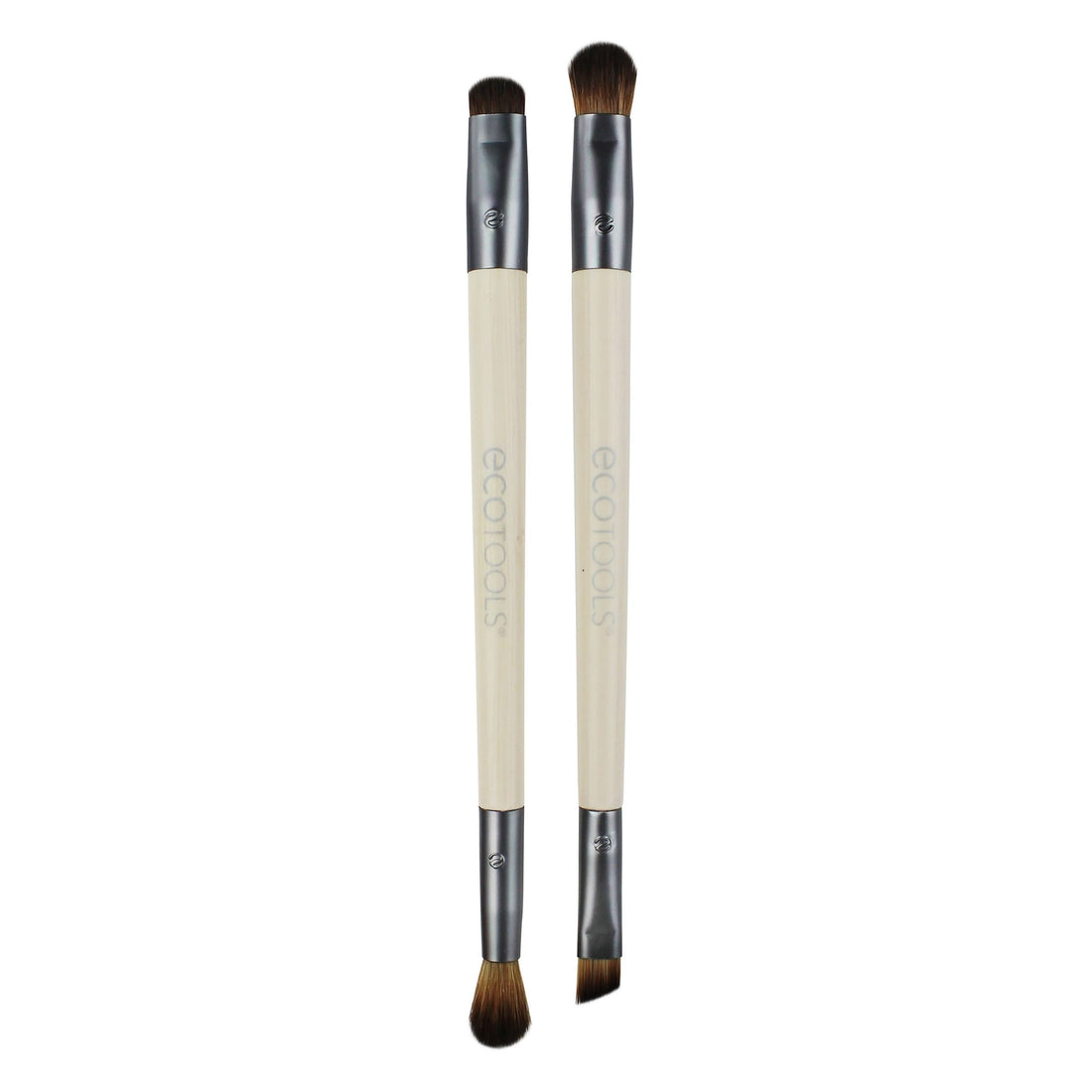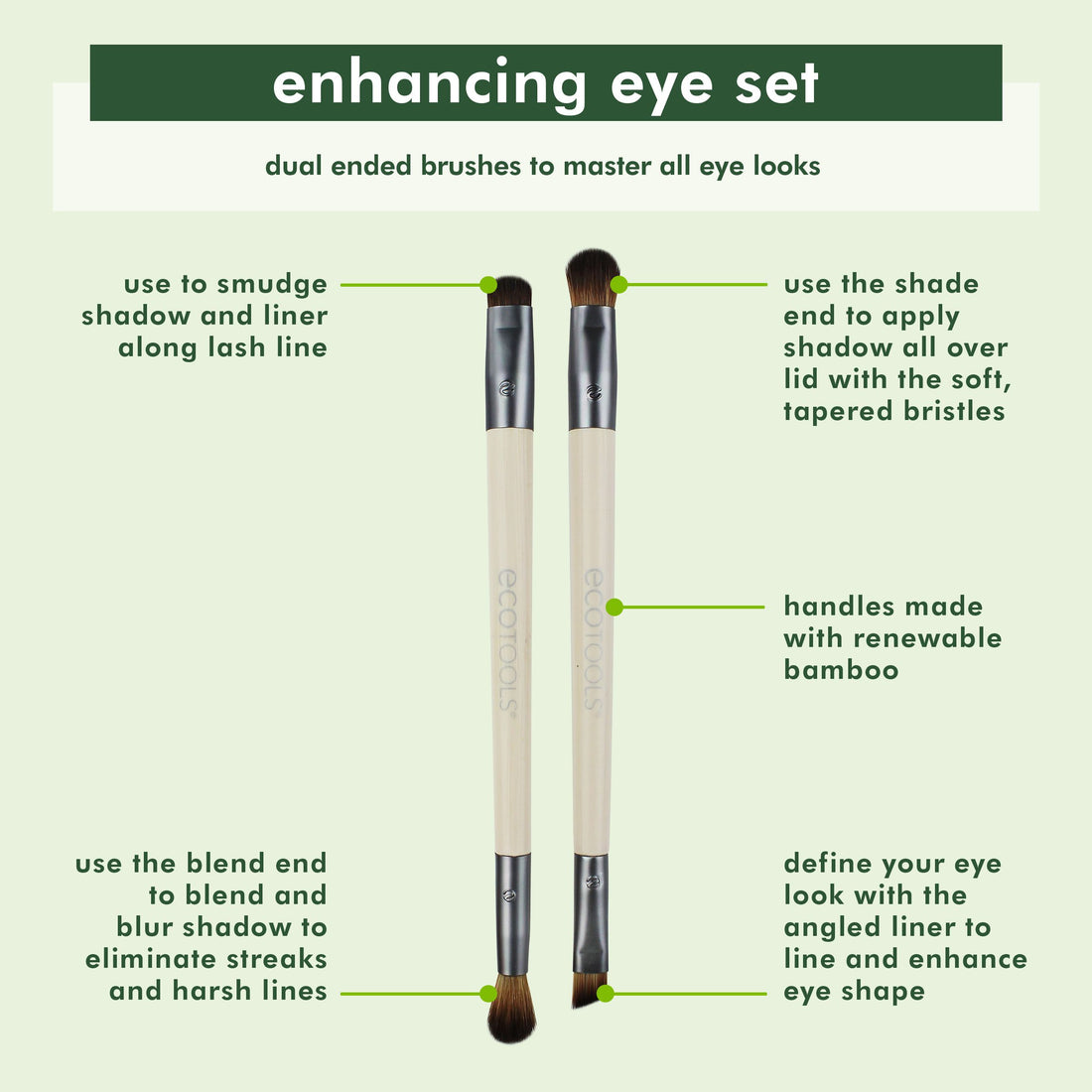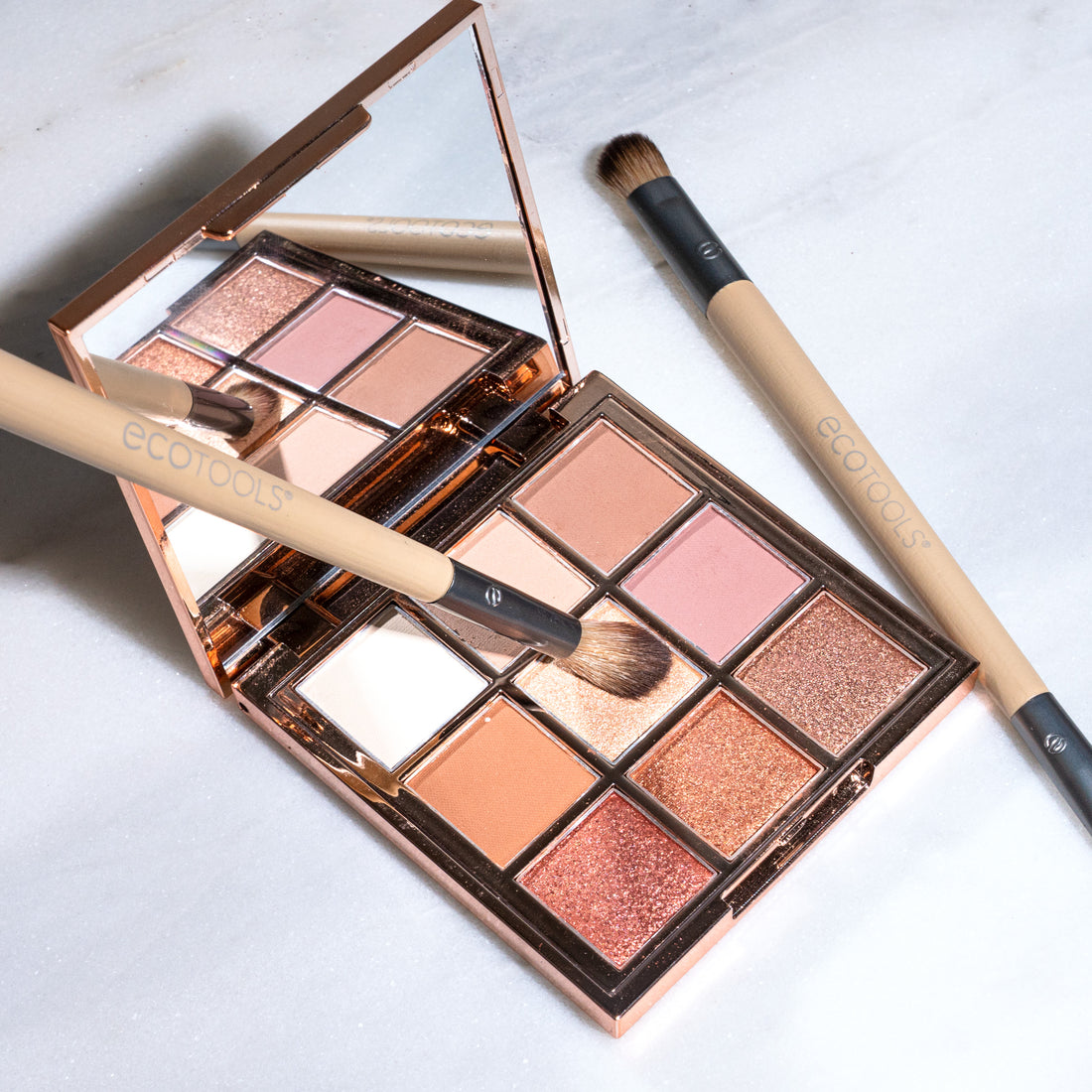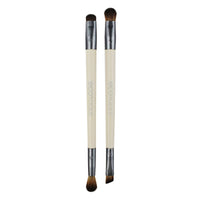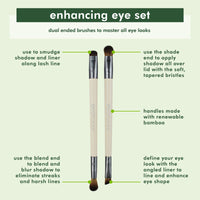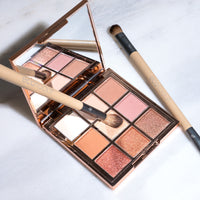 Eye Enhancing Duo Makeup Brush Set
The EcoTools Eye Enhancing Duo Set comes with four different brush heads! This will help you achieve different eye "looks" from day to night with minimal effort. This classic set includes our Shade and Define brush as well as the Blend and Smudge brush. Use the Shade and Define brush by applying the shadow of your choice to the eyelid and then define with the defining brush. Use the Blend and Smudge to blend the eye shadow completely and smudge the shadow or liner along the lash line to complete the look. Whether you are going soft and smoky or big and bold, you'll have the tools you need. Whether they're for the eyes, blush, foundation, or travel, EcoTools makeup brushes flawlessly help apply products to your face. Made from recycled and sustainable materials to make you feel as good as you look. No matter who you are, these tools are eco-friendly and accessible for everyone.
• The EcoTools Eye Enhancing Set is designed with 4 brush heads to shade, define, blend and smudge
• Use the shade end to apply shadow all over the lid with the soft, tapered bristles
• Define your eye look with the angled liner to line and enhance eye shape
• Use the blend end to blend and blur shadow to eliminate streaks and harsh lines
• Smudge shadow and liner along the lash line
• Beautifully soft bristles, for gentle makeup application
• Handcrafted with eco-friendly materials and lightweight bamboo handles
• Made with synthetic Taklon bristles and sleek aluminum ferrules
• 100% Cruelty-Free and Vegan - EcoTools products are never tested on animals
For an enhanced eye look: Apply shadow all over the lid using the shade brush. Use angled liner to define the eye shape. Blend shadow to eliminate harsh lines. Smudge shadow and liner along the lash line.
Run the bristles of the makeup brush under warm running water. Careful not to get the ferrules and handles wet. Apply a drop of gentle EcoTools Brush Cleansing Shampoo to bristles and work into a light lather. Rinse bristles thoroughly under warm running water. Continue rinsing until the water runs clear. Use a cloth to absorb excess water and reshape the bristle. Lay your makeup brushes flat and leave them to air dry.

Precautions: Do not use on irritated, damaged, or broken skin. If irritation develops, discontinue use immediately.