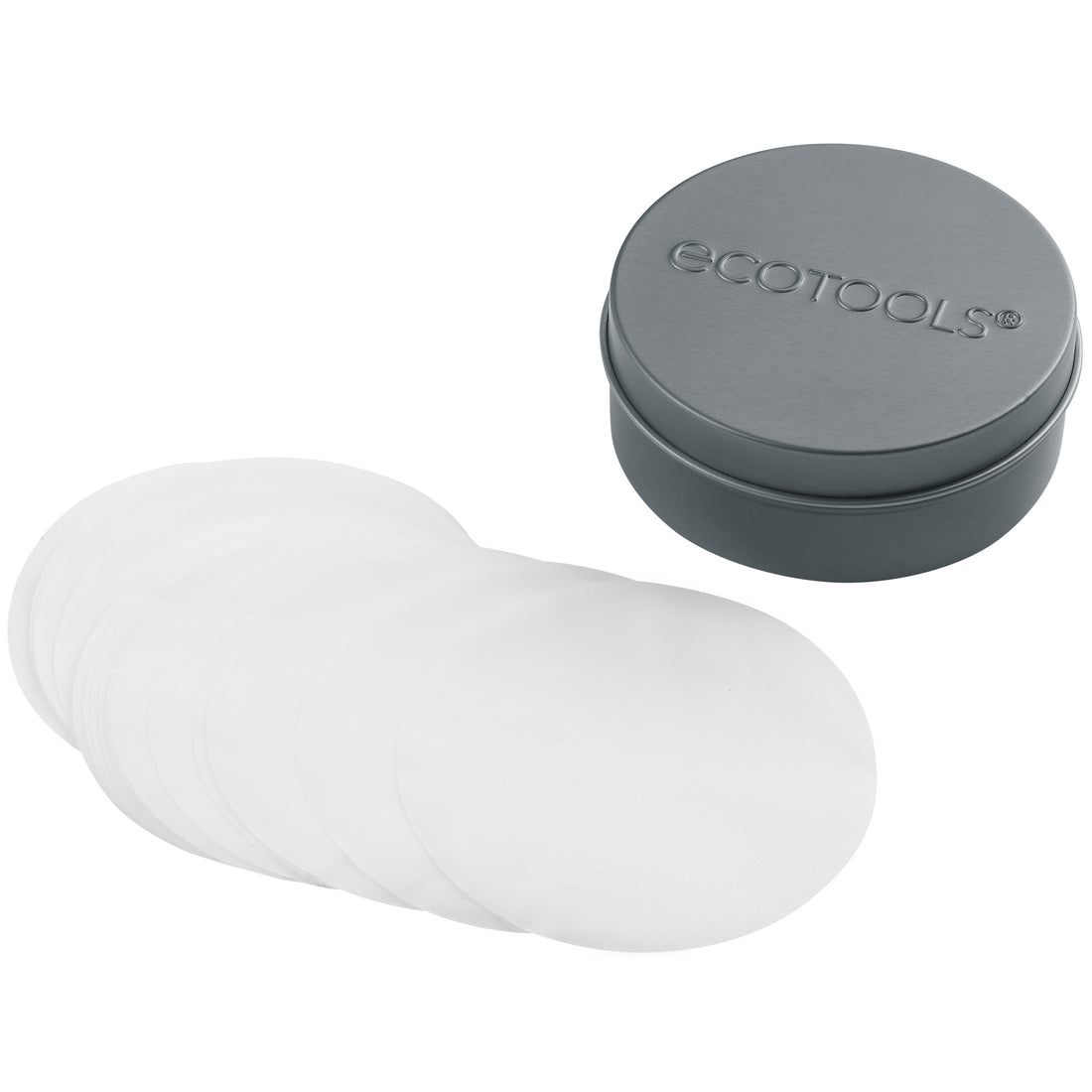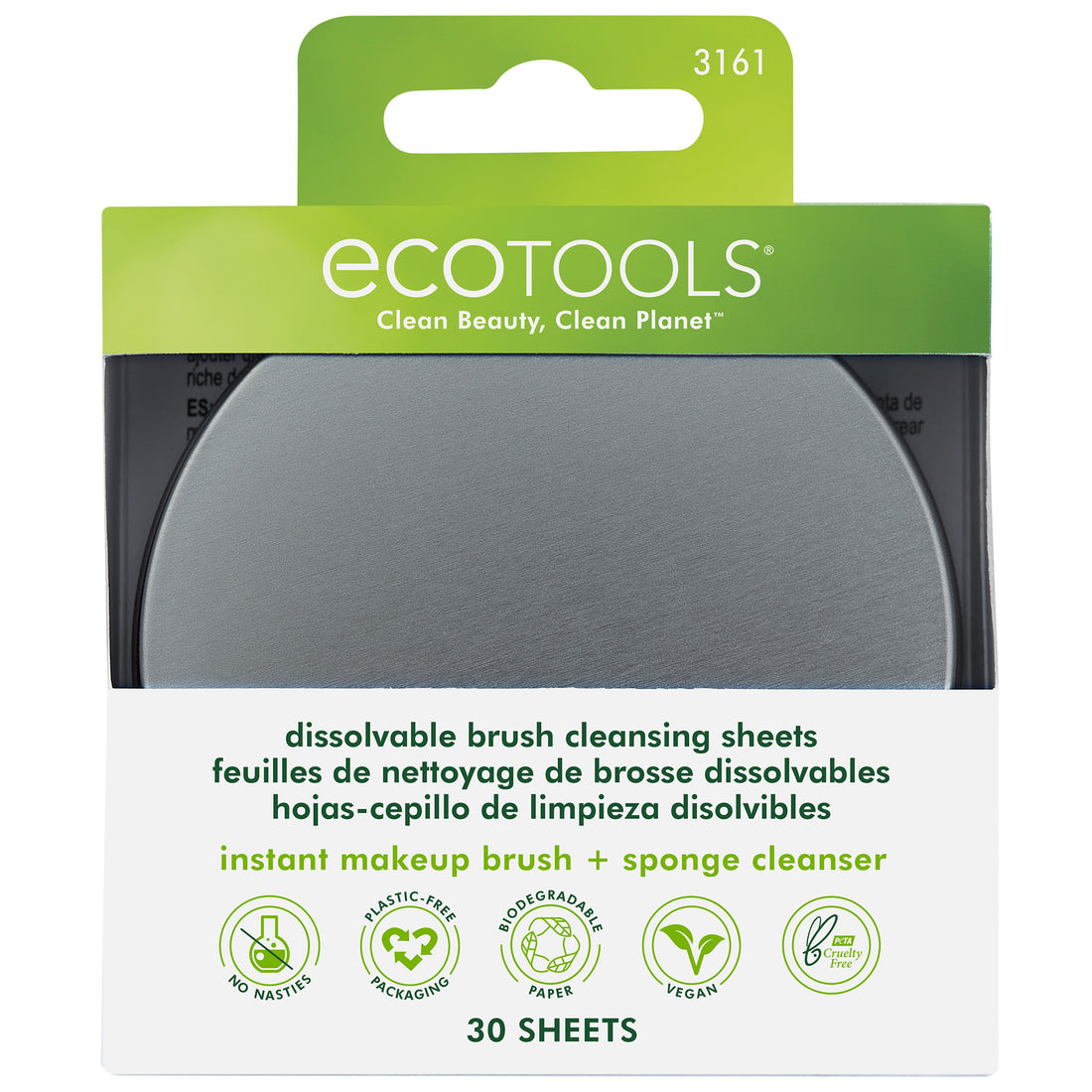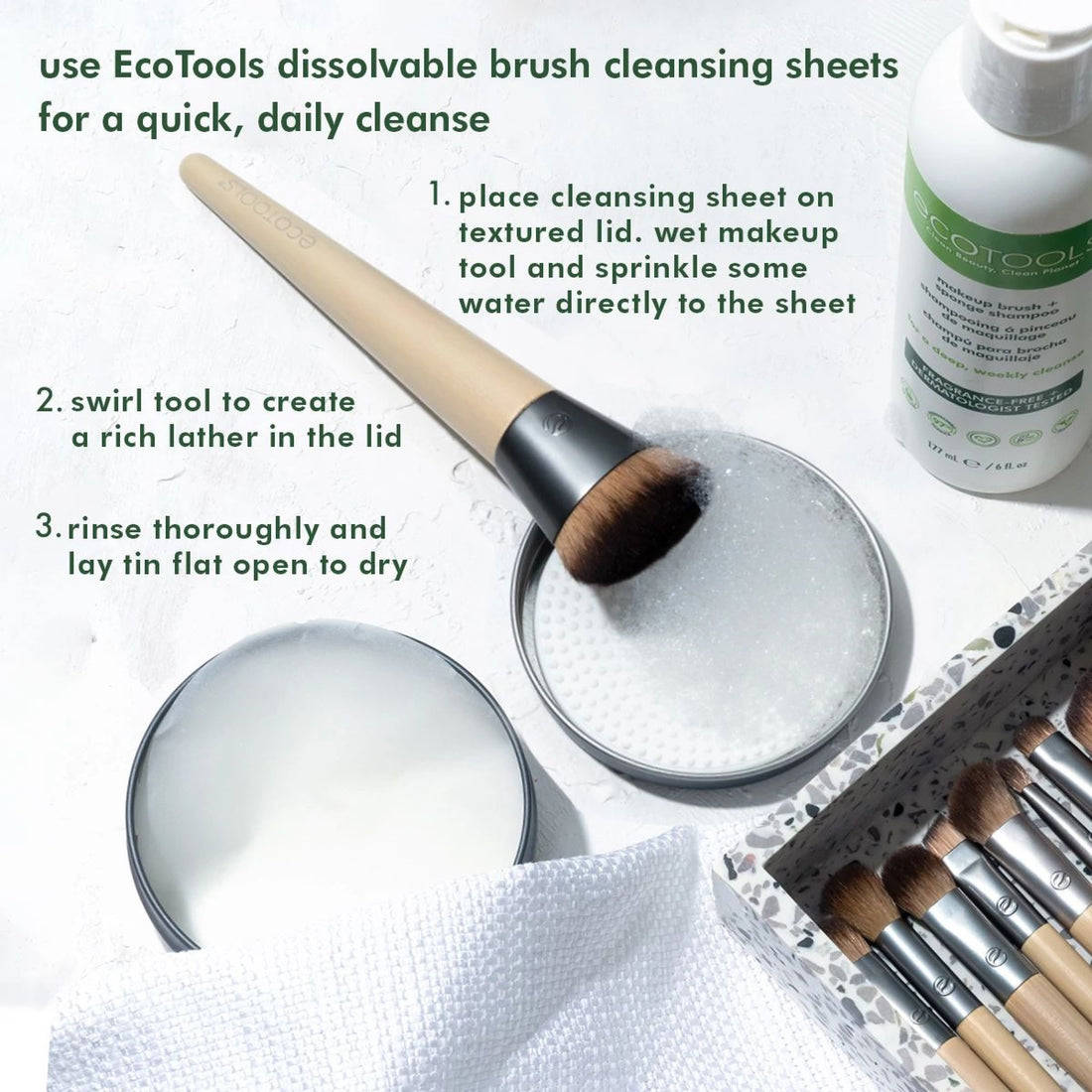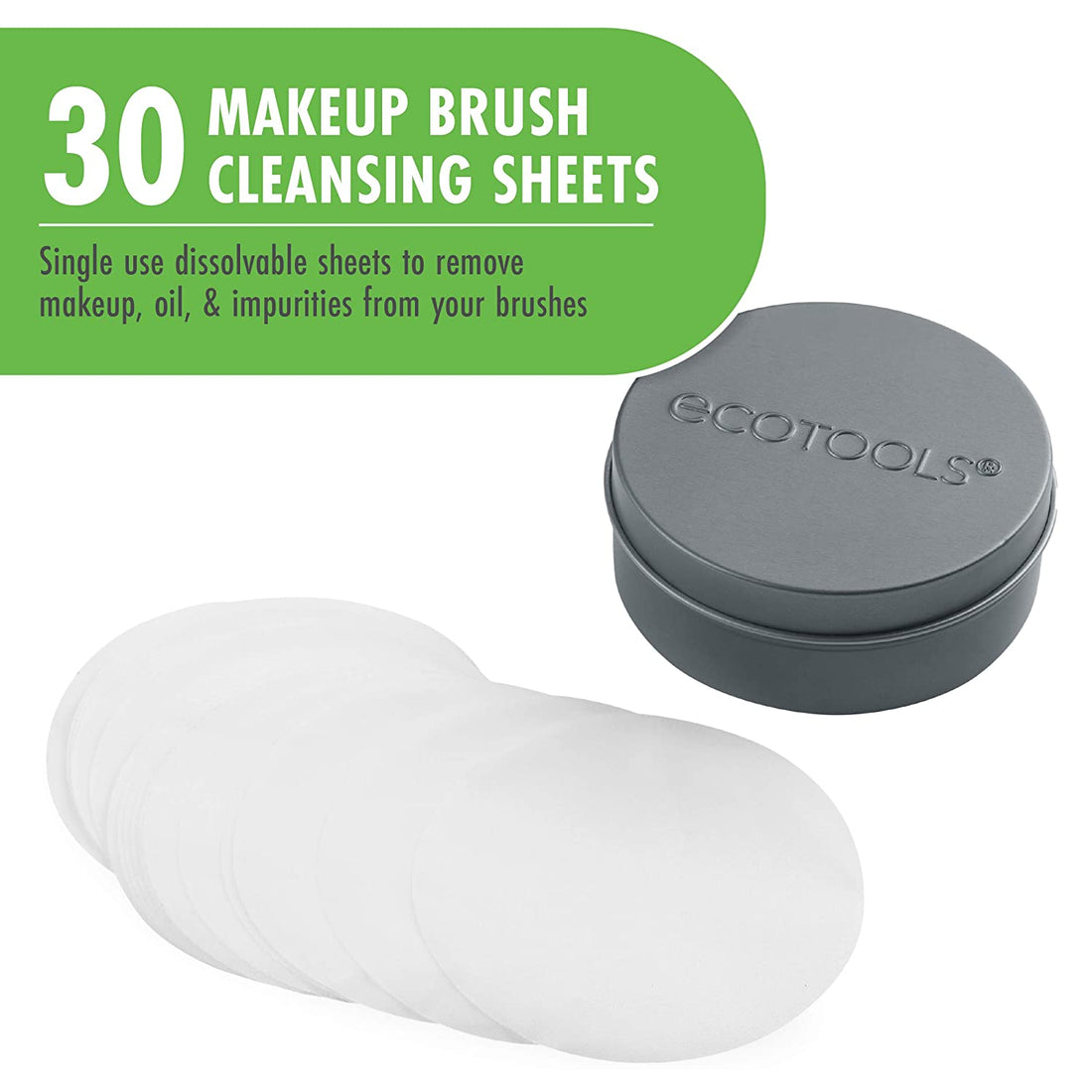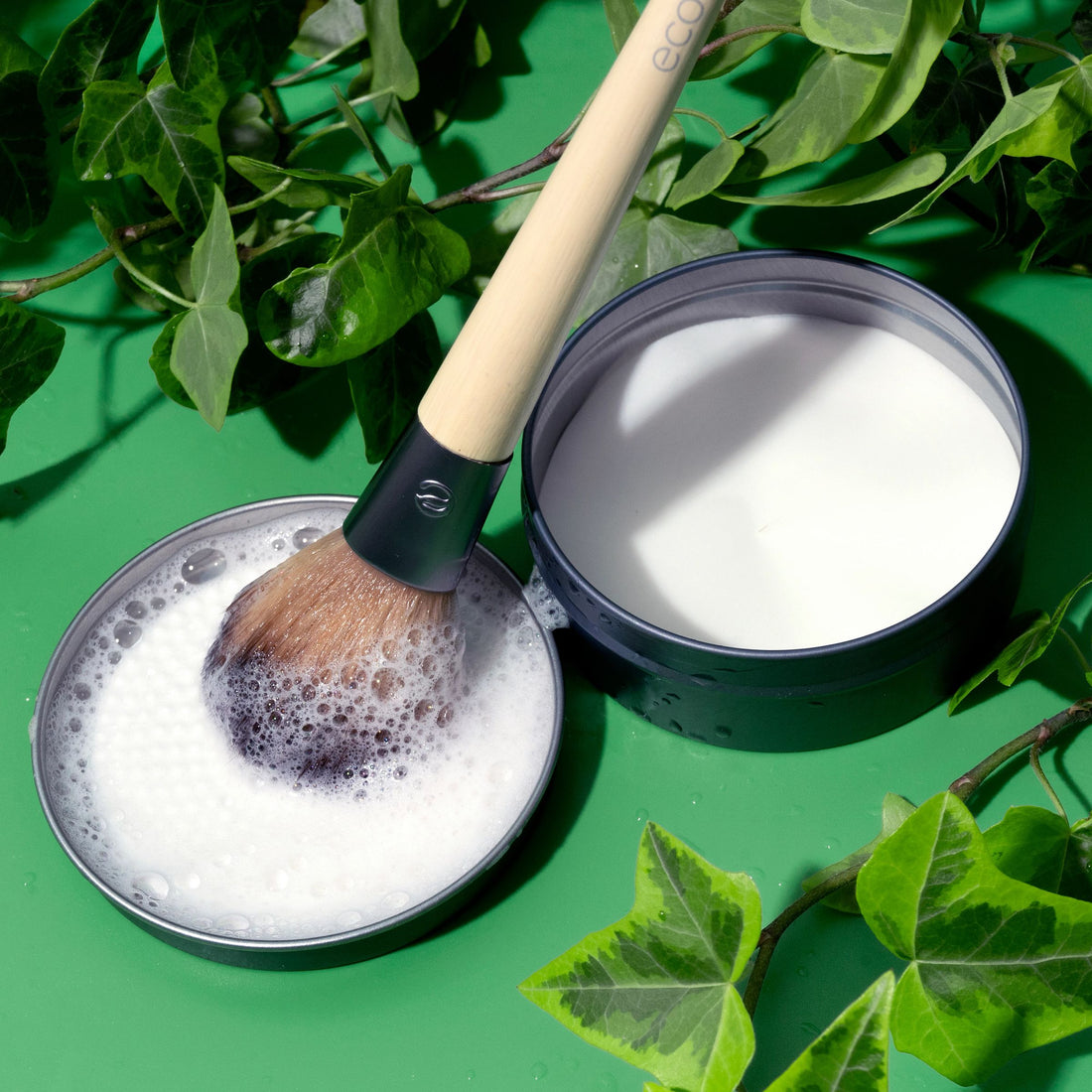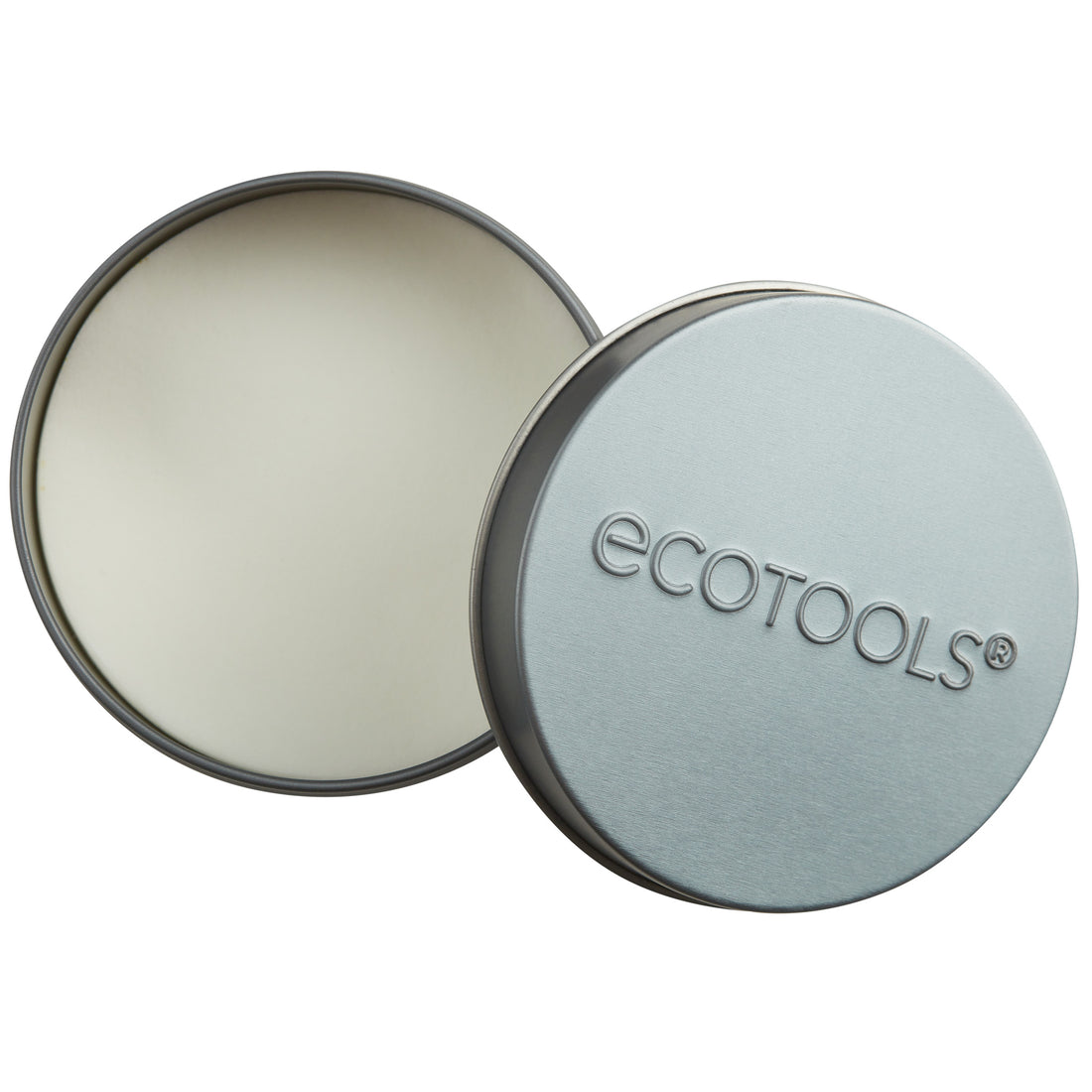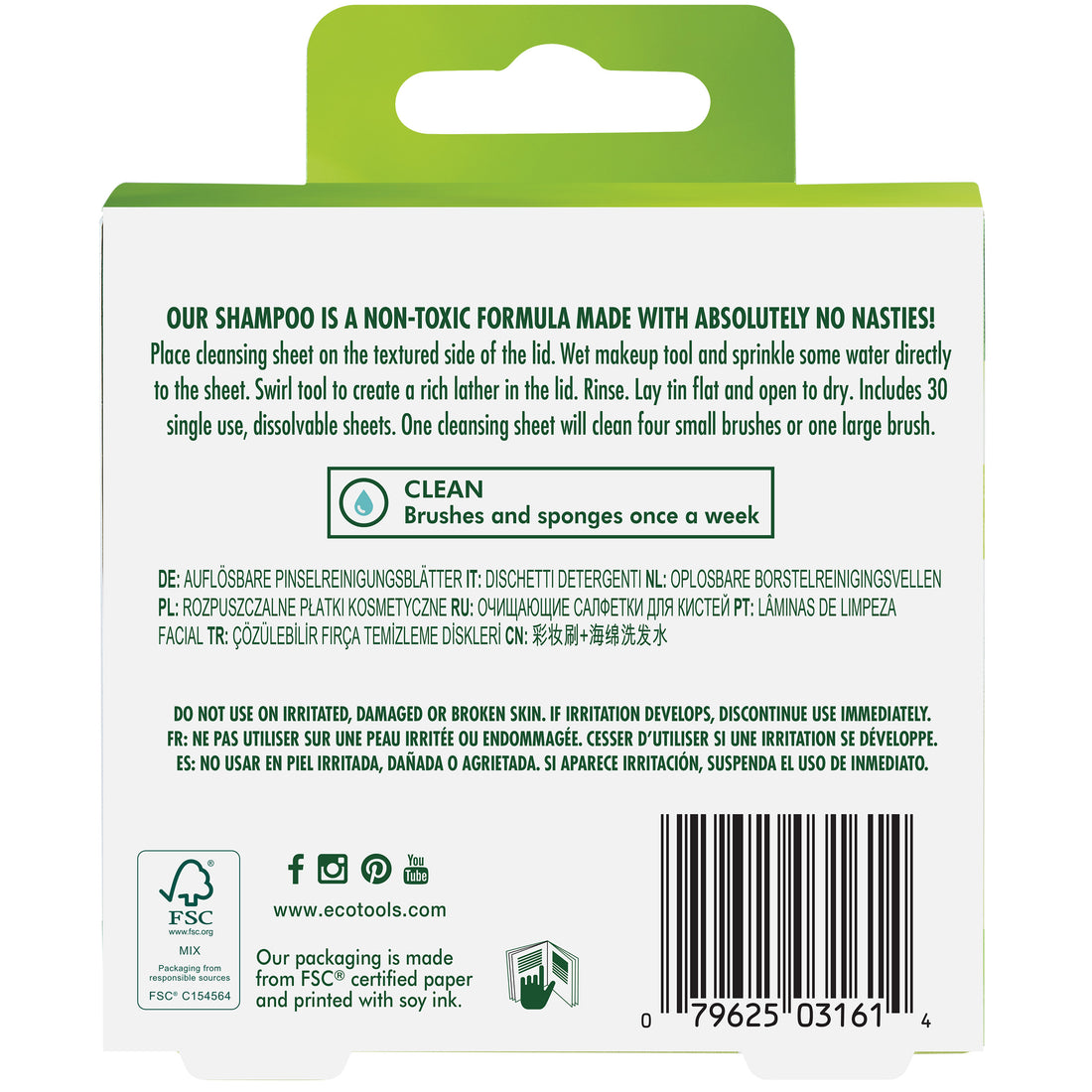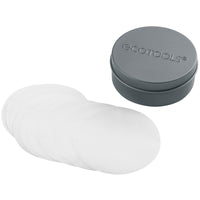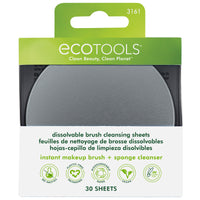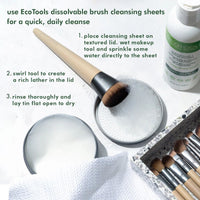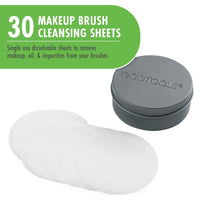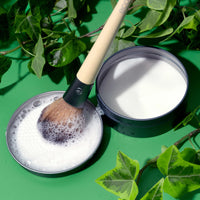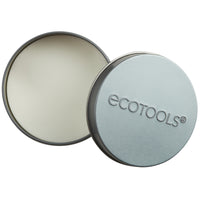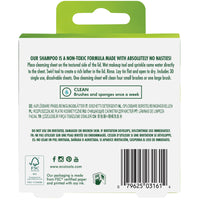 Dissolving Brush Cleansing Sheets, 30 Sheet Count
Keep your brushes and sponges clean from dirt, grime, and impurities with less water. Your tools will be clean in no time! Our EcoTools Cleansing Sheets were designed to clean up to two small brushes, one large brush, or one sponge with every single use! The single-use dissolvable sheets are perfect for removing makeup residue and buildup from brushes by using less water for a more eco-friendly routine. The EcoTools products feature our signature smooth, renewable bamboo materials, synthetic Taklon bristles, and sleek ferrules made with recycled aluminum for a clean beauty experience. Achieve a streak-free look with buildable coverage that is not animal-tested and completely vegan! Whether you use them for the eyes, blush, foundation or to travel with, EcoTools makeup brushes flawlessly help apply products to your face regardless of skin tone and type. Made from recycled and sustainable materials to make you feel as good as you look with a classic flawless application to match. Remember clean tools always make a clean face!
Ingredients: ZEA MAYS STARCH, OLEA EUROPAEA (OLIVE) FRUIT OIL, GLYCERIN, COCOS NUCIFERA (COCONUT) OIL, LAURYL GLUCOSIDE, THEOBROMA CACAO SEED BUTTER, HYDROGENATED VEGETABLE OIL, SUCROSE, BUTYROSPERMUM PARKII (SHEA BUTTER), POLYVINYL ALCOHOL, SORBITOL, PHENOXYETHANOL.
• 30 single-use dissolvable sheets to remove surface makeup, oil, and impurities from your brushes to improve performance for smoother makeup application
• Keep your brushes and sponges clean from dirt, grime, and impurities with less water
• One cleansing sheet will clean up to two small brushes or one large brush or sponge
• Pair with any EcoTools makeup brushes or sponges for a quick and easy cleaning solution
• Leaves your brushes smelling fresh and clean with a shorter drying time
• Recommended to clean brushes weekly for improved brush performance
• Sheets are stored in a recycled tin that is easy for travel and on the go!
• Our shampoo is a non-toxic formula made with no harsh chemicals!
• 100% Cruelty-Free and Vegan - EcoTools products are never tested on animals
Take one cleansing sheet and place it on the silicone pad inside the lid. Add water (5-7 drops depending on how dirty) and swirl brush or sponge. In seconds your tools will be clean from all makeup and dirt. Rinse after cleansing and you are ready to go.
Clean brushes and sponges weekly with the dissolving sheets for improved brush and sponge performance.

Precautions: Do not use on irritated, damaged, or broken skin. If irritation develops, discontinue use immediately.